The World's Most Beautiful Roads to Drive On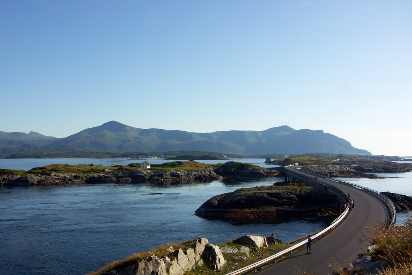 The Atlantic Ocean Road, Norway
While the Atlantic Ocean Road can be quite dangerous to drive along, it is considered to be one of the most beautiful roads in existence. Running through an archipelago measuring 5.2 miles in distance, the Atlantic Ocean Road offers incredibly beautiful scenery and a wonderfully peaceful drive, and a real treat for nature admirers. The incredible road can appear ever-winding to those who choose to take on the drive, and each of its twists and turns unveil more and more stunning views! Ian of Andrews Garage recommends a car with a good grip and precise handling on this challenging yet breath-taking road.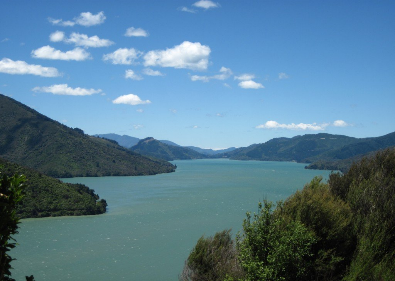 Queen Charlotte Drive, New Zealand
The Queen Charlotte Drive is a beautiful road that is over 30 kilometres in distance, and is fringed with stunning woodland scenery on the coast of New Zealand. This stretch of road doesn't only offer a memorable journey, but there are lots of places to visit along the way too! Winding downhill, past numerous bays, Queen Charlotte Drive is deemed to be amongst the world's most exquisite places to visit and is almost magical to drive along. A lengthy journey, the drive is perfect for those who want to unwind and lose track of time. The only downfall is that the stunning view is partially blocked by woodland, but when a clearing does appear, it is most definitely worthwhile.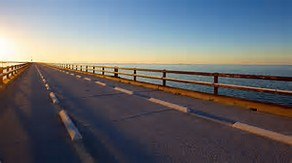 Seven Mile Bridge, Florida, United States
The stunning Seven Mile Bridge in Florida offers some incredible and breath-taking views while connecting two separate parts of Florida together. Years after the construction of the Seven Mile Bridge, another wider and sturdier bridge had to be built beside it as a result of damage to the original. Since this occurrence, the first bridge has been opened as a public footpath of 2.2 miles in distance, but more importantly, the latest version is one of the most spectacular roads to drive on – it is as if you are gliding along the beautiful water below. There surely is plenty of fascinating history behind the construction of the Seven Mile Bridge as well as the breath-taking driving experience!
The following two tabs change content below.
Derek Alam is an SEO consultant at
SUPER 99
– a New Delhi-based leading retail store. He helps the company boost its brand presence in the digital world and take its products to more customers.
Latest posts by Derek Alam (see all)