The Top 6 Luxury Accomodation Destinations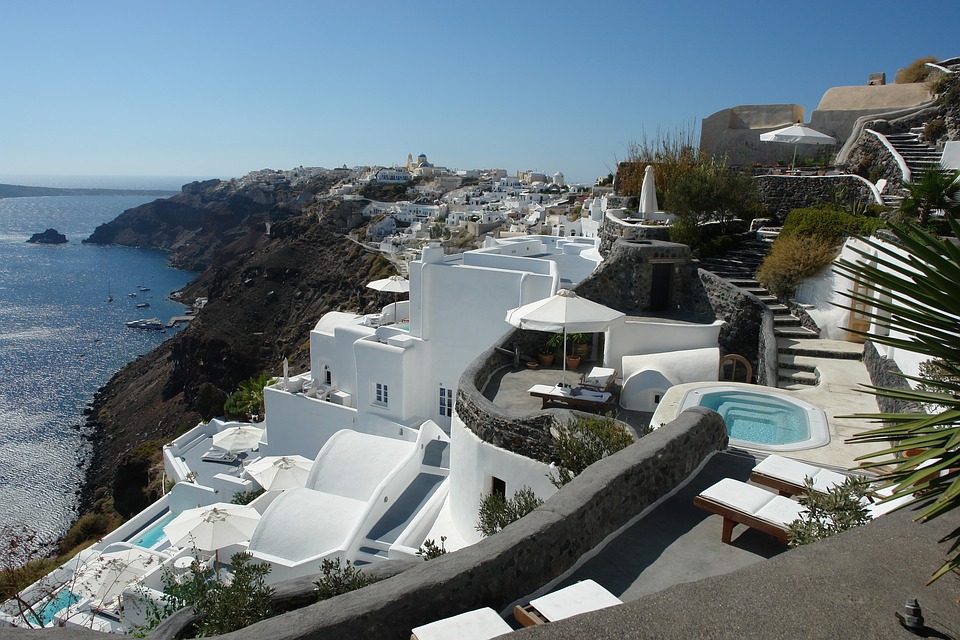 Some of the best travel destinations in the world are made more beautiful by the amazing accommodation options that they have to offer. For any avid traveller, comfort, relaxation and luxury are some of the most important aspects of a holiday well spent, and in this article we've got six world-classs destinations that offer luxury accommodation in spades.
Cape Town, South Africa
Also known as the 'Mother City', Cape Town is located in the historic and picturesque Western Cape province of South Africa, where the majestic Table Mountain overlooks its many pristine beaches, whereas the mainland suburbia boasts beautiful wine valleys and a stunning countryside. Apart from its natural heritage, perhaps the most endearing quality about Cape Town is its eclectic international culture, which is expressed in its wide-variety of luxury accommodation options that range from sea facing boutique hotels to countryside villas, bushveld glamping, as well as urban getaways that have hosted many renowned guests.
This charming city is so addictive that a majority of the expats that come to visit never return home, and call the allure of this destination has earned it the nickname of being 'Africa's Riviera'. On par with international standards, many luxury accommodation options in Cape Town feature world class wellness spas, large swimming pools, well-appointed fitness centres and stunning views, naturally.
Baros, Maldives
The spectacular over-water villas in Baros, Maldives are a thing of Instagram legend, with its welcoming crescent boardwalk being one of the most photographed areas on the island. With only 30 luxury villas situated on the island, guests here get to enjoy a bespoke experience of unparalleled hospitality, peace and tranquillity. Each villa is furnished with generously sized four poster beds, and overlooks private decks where you can enjoy an afternoon of quiet reading while sunbathing and listening to the sounds of nature nearby. The decks also feature large overwater hammocks made from see-through mesh material that enables you to see the sea life from the comfort of your villa, while inside you'll find fantastically large marble bath tubs and outdoor rain showers that enjoy amazing views of the horizon.
Malliouhana, Anguilla
Set on the dreamy and sophisticated Anguila and nestled between Turtle Cove Beach and Meads Bay, Malliouhana is an enchanting destination of dreamlike splendour. The moment you set foot on the island, you are greeted with crystal clear water and pristine white sands that make for picture-perfect moments throughout your stay. The island offers plenty of luxury accommodation options including villas and resorts that provide guests with secluded privacy and beautiful views of the island's renowned sunsets.
Guests staying in one of the villas can look forward to rooms that feature relaxing natural tones and textures, en-suite bathrooms with egg-shaped baths and luxurious indoor-outdoor showers, as well as private patio decks that are set on the beach, so that you can enjoy endless sunrise and sunset views to your heart's content.
Gecko Beach Club, Formentera
The hip and sunny Balearic island of Formentera is Spain's best kept secret. Only 30 minutes away from the buzzing Ibiza, Formentera is its polar opposite with a more laid back and relaxed lifestyle that is reflected in all of its accommodation options. A marvellous example of such is the Gecko Beach Club, which offers awe-inspiring views of the ocean from each of its private suites. Each room is decked out in relaxing neutral tones, private balconies with loungers and chairs to enjoy a secluded breakfast or sunbathing moment in peace, as well as frontal views of the Mediterranean from the comfort of your majestic bed. Facilities at the Gecko Beach Club include a sea-facing pool, beach cabanas, a restaurant with a fantastic snack menu, beach yoga and an awesome wellness area that offers various treatments. The Gecko Beach Club is a superb example of the type of laidback, elegant and luxurious accommodation that you can expect to find in Formentera.
Fundu Lagoon, Zanzibar
The award-winning Fundu Lagoon in Zanzibar is a chic yet secluded retreat that's set on the serene island of Pemba, and can only be reached by boat from Zanzibar. Apart from having a gorgeous setting that includes turquoise blue waters and lush green jungle vegetation, Fundu is home to 18 remote safari-style bungalows with posh and stylish décor, thatched roofs, generous beds and spacious outdoor decks with plunge pools. Fundu Lagoon is one of those places where you could spend your entire summer enjoying complete repose and rejuvenation, away from the worlds cares and in the lap of luxury.
Malta
Malta is a kaleidoscope of culture, history and sea life exploration, thanks to its warm and crystal clear waters and historic megaliths. Ranging from small, secluded sleepy villages to buzzing ocean facing retreats, accommodation in Malta is aplenty to suit the tastes and preferences of even the most discerning luxury traveller. Avid divers can spend weeks exploring the numerous reefs and underwater wrecks to be found in the Maltese waters, while still being able to return home to a well-appointed luxury villa; and food lovers will appreciate the gastronomic and cultural delights to be had from the local wine estates and farms, which are situated a stone's throw from the rustic yet comfortable farm-styles villas and cottages available. According to Almond, director and founder of luxuryvillasmalta.com, there is plenty of accommodation in Malta to cater to every kind of traveller right throughout the seasons.
BIO:
Luxury nomad Elena enjoys travelling to beautiful destinations around the world, and one of her favourite things to do in each destination is to take in the luxury accommodation options on offer. She works as a resident writer at Luxury Villas Malta, which offer top notch accommodation in Malta.
The following two tabs change content below.
Akshay Sharma
Hi! I'm Akshay Sharma. I'm a blogger at Imagination Waffle. I love to read and write about Fitness, Health & Lifestyle topics.
Latest posts by Akshay Sharma (see all)