Unlock Your Kid's Potential: 8 Telltale Signs Your Child Needs Tutoring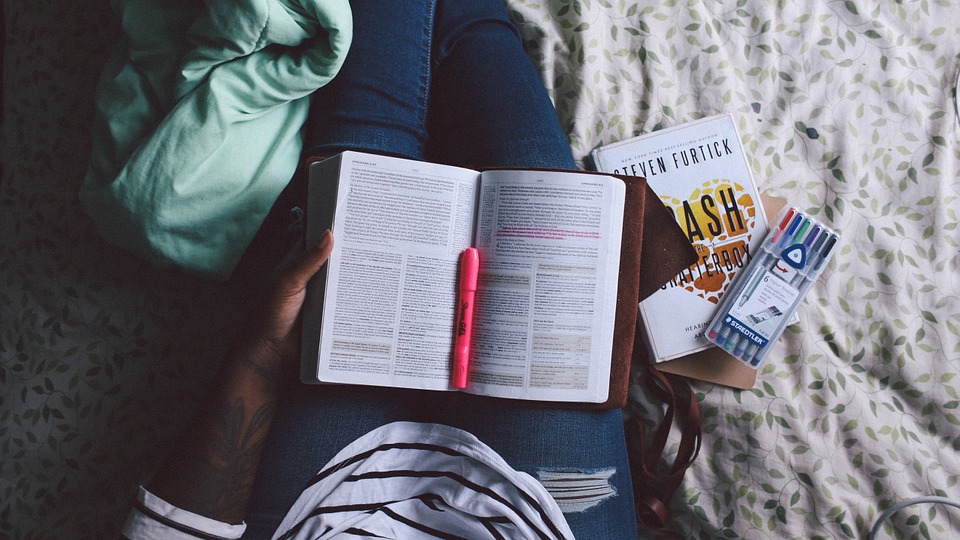 Education is the greatest gift a parent can give to their child. Parents work hard to send their kids to the best school in town and ensure they're learning the best way possible. But sometimes, even the most expensive school in town fails to cater to your child's needs and bring out the best in them.
This is where tutoring centers, which provide holistic approaches to learning, come to play. Feel like your child could use some tutoring? Watch out for these 8 clear signs which will determine whether your kid needs a tutor.
1. Your kid's grades are slipping
Let's start with the obvious: poor grades. Do you notice consistent declines in your child's test scores and report cards? It's a surefire sign your kid is struggling and could use some extra help.
Communicate with his or her teacher first. They can point out areas your child is having difficulty with. For example, if your child is good at math but is having difficulty with reading, they may have a harder time understanding math worksheets with a story problem.
Your child's slipping grades may also indicate underlying problems with the child's focus and comprehension, which may be resolved with a private tutor.
2. Increase in workloads + time management issues
If you see your child struggling with a time management issue, a tutor can be of great help.
Your kid may not be able to keep up as their workloads increase, and in return, crams and/or procrastinates school works. A tutor can assist your child, improving study habits, cultivating motivation, and keeping pace with the tasks ahead.
3. Your kid gives in sloppy homework
Does your kid consistently hand in messy or unfinished work? Does she use to care about the quality of her work and does not anymore? Poor quality work could be a sign of a multitude of things: overwhelming , lack of interest, time management problems, or simply a sign your kid can't understand anything presented in school.
4. Your kid's self-confidence is dropping
Is your child feeling blue these past few days or weeks? Do you notice your child having diminished self-esteem during homework? Are they pessimistic about his/her abilities, knowledge, and school in general?
If you notice your kid getting frustrated with himself/herself because he/she can't keep up, they could benefit from a tutor. A tutor can help bring out the best out of your child – in school and life. When the tutoring is successful, your child will likely be more confident, which may lead to more classroom participation.
5. Feelings of dread + Lack of interest in learning
Learning should be an enjoyable experience for your kid – not something that triggers fear and tension. So if your child repeatedly expresses anxiety about school or he/she lacks interest in learning, consider this as a call for help.
Your child may always be puzzled by the curriculum concepts, causing him not to keep up with grade-level expectations.
The role of the tutor is to make your child comprehend topics the easiest and most effective way possible. When your child can grasp the topics well and begin to see more correct answers than red marks, they feel more empowered and enthusiastic about learning.
6. Your kid is afraid of math
Ever wondered my most children who learn math through a tutoring session are likely to do better than the kids who learn math in school? A new study says that tutoring does not make children better at math – rather, Math tutors help kids become less scared of math.
Tutoring helps reduce math anxiety by acting like exposure therapy, altering the fear circuits in kids' brains. "Repeated exposure can make the child feel more in control of situations involving mathematical problem solving, thereby diminishing their math anxiety," says the study's authors.
7. Your kid has special needs
Tutoring sessions can be useful for children who have learning disorders including ADHD, visual processing, and dyslexia. They often need to strive harder than their peers to stay on track.
You can hire good tutors who are well-versed in teaching kids with disabilities. Unlike classroom advisers, these tutors can dedicate the much-needed time and attention to your child. Besides, a specialized tutor is trained to present information in a way that's easier for your kid to understand, making learning more enjoyable.
8. Parental supervision is decreasing
It's not enough that the child is enrolled in a prestigious academy- parents should also be hands-on when it comes to their child's education and development, especially in their earlier years.
So what would happen to your "homework bonding" every afternoon if you need to take on additional commitments? If you feel like you won't have the time and energy to assist your child, hiring a tutor can be a great idea.
Tutors can help relieve scheduling conflicts within your household while maintaining the same level of homework help you had been giving your kid. Sometimes, it's better, since some concepts covered in school may not be familiar to you.
Author Bio: Carmina Natividad is a daytime writer for Inflow Education Tutoring Sydney, a tutoring center in Sydney, specializing in Math and English Tutoring. She enjoys writing practical tips on education, parenting, family, and relationships.
The following two tabs change content below.
Akshay Sharma
Hi! I'm Akshay Sharma. I'm a blogger at Imagination Waffle. I love to read and write about Fitness, Health & Lifestyle topics.
Latest posts by Akshay Sharma (see all)