Jingle Bells And Lovely Gifts For Christmas
The festive part of the year has already started. The weather is becoming a bit chilled and the sun rays have mellowed down. Christmas is not far away. The best part of the year has arrived; that is the winter. Everyone has charged themselves up to the celebration mood. Christmas is the time when people rejoice the birth of Jesus Christ, cut the cake and celebrate with family and friends drinking wine.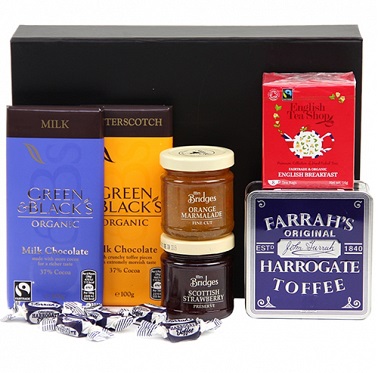 This is also the time when one who stays away comes back to the family celebrating Christmas together and also send Christmas gift hampers to near and dear ones. One may have a crisis deciding what to gift as Christmas gifts to their friends and families? To those, who are in a fix, here are some easy suggestions.
If you are invited for a Christmas party at a friend's or a relative's house; then the best thing that you can take is a Christmas cake. Christmas cakes are special as they are made keeping in mind the particular occasion. One can also go ahead and gift special Christmas gift baskets. They will definitely include Christmas cake along with cookies, chocolates and other snack munchies that one can enjoy with their family members.
When invited to a Christmas party; taking a bottle of good red wine is always welcome. Christmas party is always incomplete without a glass of wine with a sumptuous dinner. Taking a bottle of red wine is always an indication of celebration and the host will love this gift and this is guaranteed.
If you are sending Christmas gifts home, then something with a personal touch will definitely add warmth to their hearts. Send your family members box of chocolates or a collection of books and CDs which they will love. You can also reserve a table in their favourite restaurant, so that all your family members can enjoy Christmas dinner or lunch together and have fun.
Choose assorted gifts for your family members and decorate the Christmas tree placing the boxes under the tree and surprise all of them together. There can be a book for your father, a home décor for your mother, a nice dress for your sister and a new video game box for your brother. Some woollen garments for your grandparents will do as well. Not to forget; you need to decorate the tree with small bells and coloured balls with fake snowflakes.
Christmas is a time for family and friends. It is a time when one takes a break from their regular hectic and scheduled busy life to share happiness with their near and dear ones. Sending them gifts are a token to show how much you love them. Christmas gift baskets are thus an assortment of wonderful gifts which will bring an instant smile on the receiver's face.
Go ahead and add colours to your life. Be a Santa Claus to your loved ones with some wonderful gifts which will brighten up their Christmas evening.
The following two tabs change content below.
Akshay Sharma
Hi! I'm Akshay Sharma. I'm a blogger at Imagination Waffle. I love to read and write about Fitness, Health & Lifestyle topics.
Latest posts by Akshay Sharma (see all)