Tips on Disaster Proofing Your Kids Party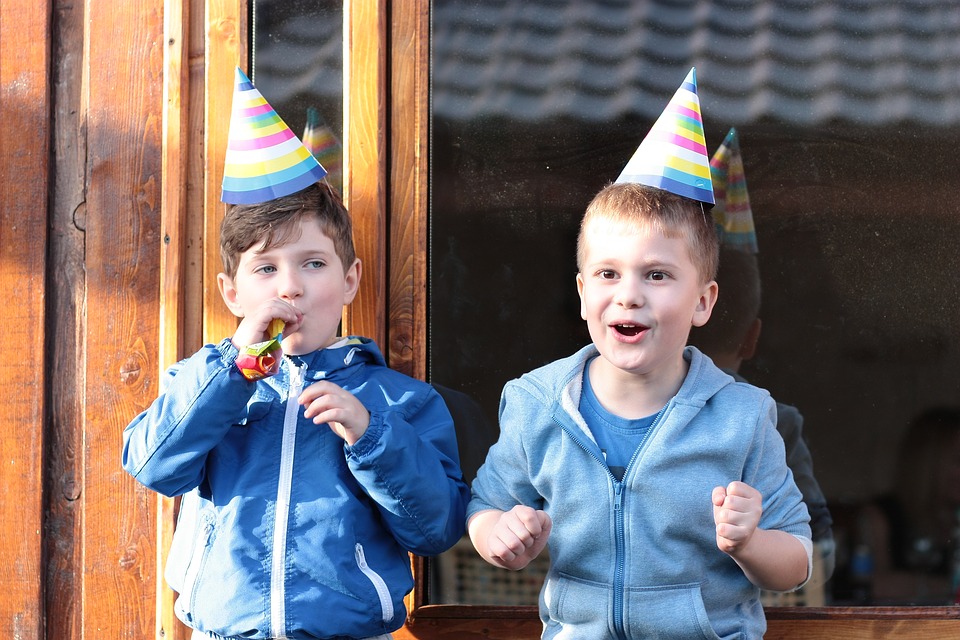 Who doesn't want to be a happening story on their social media mommy community by throwing a lavish kids party? Yes, we all love to create big affairs with lots of people. But some parents are also present among that community whose ultimate goal is to make their kids happy by fulfilling their desires. As they know at the end of the day it is the happiness that matters.
You know all kids are not same. You may find some who wants only their parent's attention and does not care about what celebration you have put on or whom you are inviting. On the opposite side, you may find some who wants a themed birthday party like pirates on rough sea or Barbie beauty. Sounds expensive!
Invitation
Well, you may have heard of the old rule that invites the same number of kids as the child's age but sometimes it is not true! As I think it is up to you to decide how many kids your child can handle happily.
The first ritual of any party is sending an invitation to your guests, whether by traditional cards or electronically. But you know the tradition of sending cards never gets old. As it is a kid's party, there are certain things you need to keep in mind when planning for the event and sending an invitation.
•    First of all, you need to check for the public holidays as most of the people you are going to invite might have plans already. And if it is raining continuously in your area then you might consider postponing the birthday party when the venue is in your backyard and you do not have enough indoor space.
•    Avoid naptime conflict. You need to place your party either before 1 p.m. or after 3 p.m. for the sake of the young guests and also yours too.
•    Do not make your party a lengthy and tiring one – Keep it short. Usually, kid's party lasts for only 1 to 2 hours max. You can put a "time to go" hint by mentioning the party starting and ending time in your invitation. This will also propel the latecomers to arrive early and you won't be in the mess of syncing the late and the early guests.
•    If you are someone who likes to go with the traditional way of inviting the guests then you can make a wonderful home-made invitation card with a trace of your baby's hand at the back. Alternatively, you can allow your kid to unleash his/her creativity and make invitation cards out of stickers, glitters and colorful colors.
Different Corners
You may need to consider different corners for the adults and the kids. As the adults may not like the kids' food menu and they would like a catch-up with each other and have some chit-chat of course. On the other hand at the kids' corner, there should be non-stop funny games like pin the tail, musical chair where you put one chair less than the number of kids and play music and stop and also the blind-fold smash. Kidcentric food is a must in this corner. But having different corners does not mean that the kids will be all alone on their own. You or some other adult must be present always by their side to guide them through the games or you know it will become a disaster.
It's Gift Time
•    If you don't want to spoil your kid by receiving a lot of toys in gifts then you might suggest having books or bookstore gift purchase.
•    If your child is too anxious to tear through the gifts then you might consider moving into a different room to avoid any jealous or tantrum-prone youngster.
•    Now you have received the gifts, so it's time to send your guests a short thank you note for attending the party and making it a memorable one. For this, you need to check your guest list and pick the guests who were present.
•    For thanking the kids the short thank you note won't work. The only thing that will mesmerize the youngsters is a goody bag. You can put any accessory that you feel the kids will love inside a goody bag. But if your budget is tight, then no worries! You can put a box of sidewalk chalk, throw in a bottle of bubbles and tie the bag with colorful ribbons rather than putting expensive things like T-shirt, kites or big-ticket items. The aim is to give something to the kids for coming to the party and making the house warm.
That goody bag recipe was for kids between the ages of 1-3. But the kids with the age of between 4-6 won't be content. You need to add some candies or you can try adding food items like goldfish crackers and bags of teddy grahams. Oh! Also, don't forget to make a goody bag for the star of the event.
Before The Party Starts
Before the party starts you need to click some pictures with everything intact as you may not get the opportunity to click pictures with your little one once the guests arrive. Also, you need to talk to your child about the event to happen and wherein between other kids might want to see his/her room and would like to play with the toys. So ask him/her to hide their favorite toys, which they don't want to share. If your kid is a stubborn type, then you may need to remind him/her to behave politely with others throughout the party. When he/she will fulfil this condition, they will receive a special reward from you when the party ends or you may say that the next birthday party will a fairy themed one with fairy houses and all the magical stuff he/she could imagine.
Now, what are you waiting for? Start prepping for the party by keeping these tips in mind. Hope you won't face any disaster in your kid's party.
Author Biography
Leroy Perez is a well-rounded blogger who has a wide variety of interests and specializes in doing in depth research for every garden. He notorious Write, Editor, Blogger. Love to gardening. He currently is a blogger for https://www.earthfairy.com.au in a genuine effort to provide the best quality content to his readers.
The following two tabs change content below.
Akshay Sharma
Hi! I'm Akshay Sharma. I'm a blogger at Imagination Waffle. I love to read and write about Fitness, Health & Lifestyle topics.
Latest posts by Akshay Sharma (see all)