Time to Let the Old Go and Bring in the New Year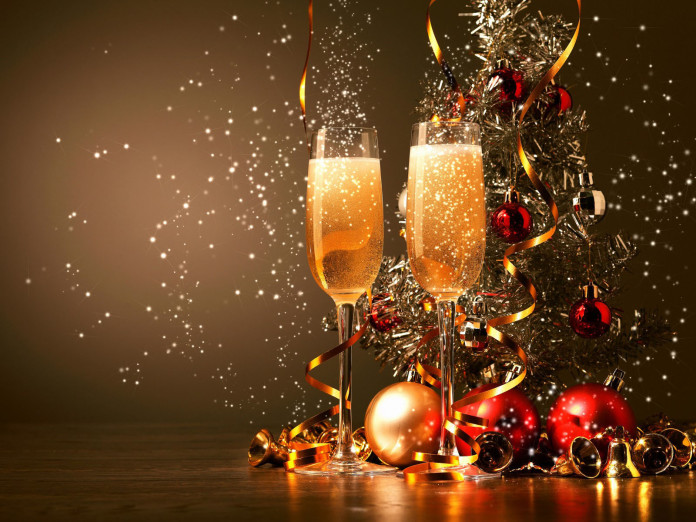 People and creatures from the inter-galactic space! Your time has come to change out of your old dancing shoes and turn the heat on. And why are you frowning? Ah, you know not where to go! Cheer up, here are some action-filled joints…you are sure to have fun if you go.
Andheri Mumbai
Great place for lovers of rock-n-roll music and burger fans. The Hard Rock Cafe has beer and wine and is kid friendly. Serves Italian, Continental, and American cuisine. The cost is about Rs2500 for a couple including alcohol. It has Karaoke and Buffet. Vegetarians will feel at ease in this atmosphere. The full bar with lively music will help you bring the New Year and send out the old one with style. You can get nightlife too. However, they are strict about the age limit for drinking.
Shiro
This restaurant has a quaint atmosphere with its high ceilings and private dining options. The cuisine is Asian and Japanese with wine and beer. The fine dining in this lounge will cost Rs3,000 for a couple with alcohol. It has live music and night life. Kick the New Year in the best manner at Shiro. Call 022 33715972 for reservations and enquiries. One sees one of the best New Year parties at this joint.
Club Alibii, Colaba
You get great Continental cuisine at Club Alibii in Colaba, Mumbai. For Rs3,000 for two people you get valet parking, and nightlife. The club has a full bar and gives you private booths to indulge yourself at your pace. Check it out if you are in the mood for some wild action.
New Year's Eve at Smaaash
Popular with sports lovers, Smaaash turns the New Year eve party into a celebration worth remembering. You have plenty of dancing and small children are allowed. However, alcohol is served only those who are 21 years or older. Children below 2 years of age are not allowed.
Asilo
Lower Parel, 40th floor, The St Regis
Rs15000 for a couple, Rs8500 for stags
Rated highly by the customers, Asilo is a lounge that serves finger food and European cuisine. The cost works out to Rs3500 for a couple with alcohol. The plus points are you have a full bar and can get nightlife here. The seating is cabana style.
Biji Resort, Lonavala
Lonavala is a nice place to visit in ordinary times but when it's the New Year eve, the action becomes very exciting. Other than dancing, you have a pool party where you see performances by International dance troupes. Models walk the ramp and you can brighten up your night with a candle-lit dinner. Surely, a place where you can turn the clock in the right direction!
Adlabs Imagica
For the fun-loving crowd, Adlabs Imagica is the place for the New Year celebration. Ideal for families and bachelors alike, this place provides the entire requirements for the coming of the New Year. The night is interspersed by live musical performances and the DJ swings the place in his unique way. Live floor shows and comedy performances will make your night wonderful and alive.
All comes to those who book their tickets for the most happening New Year parties in Mumbai! Get the purse out and find those tables before they are all gone! For you know the New Year waits for no one. Happy New Year!
Please follow and like us:
The following two tabs change content below.
Akshay Sharma
Hi! I'm Akshay Sharma. I'm a blogger at Imagination Waffle. I love to read and write about Fitness, Health & Lifestyle topics.
Latest posts by Akshay Sharma (see all)