Wrought Iron Railings: Why are they so popular?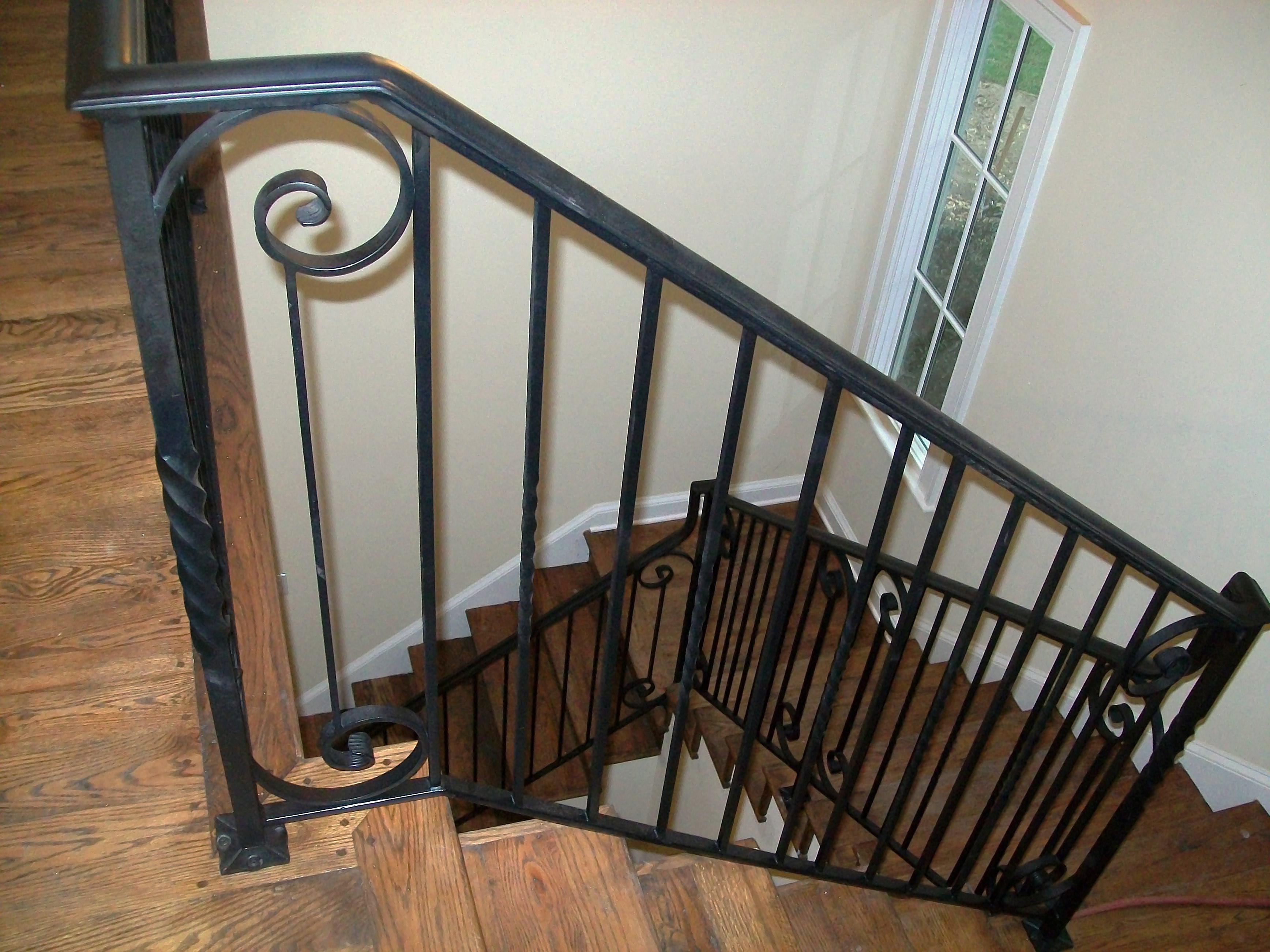 Are you thinking of remodelling your home? Are you puzzled of thinking that what you need to add and eliminate from your home? But, have no idea from where to start. If the answer to these questions is yes, you will be contented to know that this post can be your lifesaver. Yes! It can be one. As in this post we will discuss that how wrought iron balustrade can change the entire interior of your home and adds additional features to it. However, the only difficult part with this particular upgrade is it takes a little bit of skills on your part. But! But! Need not worry; we will make things a little sorted and simple for you. It's not rocket science. Relax!
I think that most often people miss the aspect that choosing the right type of railings for their home is an important decision. Yes! It is. You need to understand, this project is matter of safety. Because loose stairs and railing can lead to serious accidents in your home, installing them is an indispensible aspect. Scared? Weak stairs can collapse beneath your feet, and surely loose railings can threaten safety of your home. Most of the homeowners would be pleasantly surprised to find out that these also add aesthetic value to an entire house. Well, simply with the installation of a customized iron staircase design, you can change the complete look of your home.
Undoubtedly, the stairs are regarded as the unique components of a house as they experience the greatest amount of burden. These are exposed to a good deal of wear and tear over the years. Thus, it is really significant to select the right type of wrought iron door and staircase railing, and it also involves huge investment. I would like to throw some light on how these grills are an imperial part of home designing. Let's find out.
It comes as no surprise that iron railings can infuse extra value and style to your home. Moreover, these come in a variety of designs so you have a number of options to choose. Iron grills can bend into various shapes and designs easily, which is one of their plus points. Well, your HDB doors and windows will look amazing when they will have unique designs. You can choose distinct designs to add that WOW! factor to your home. And, it even adds extra resale value to your valuable possession – house, which is a good aspect for you, in case you want to sell it in future.
Durability! Really Important Aspect!
One the most important reasons why wrought iron balustrade is installed at a home is it can last for years. The material used in it is durable that implies you need not worry about grills wearing out just after few months of installation. Many homeowners who think that installing them is an expensive task, as these can cost you a little pricey. But! It's worth the value.
Security is a major concern when it comes to home, and you can't really take risks with things. Wrought iron doors and grill can surely be a good option to an add extra security level, so that your family feel secure when they are at home. Furthermore, if you have small children and pets, you can make sure they remain secure with the help of these. Yes! This may make you feel more relaxed and stress-free.
Some other advantages of security doors and iron railing – reduce insurance payments, resistant to the elements, sturdy, and so on. I, being a homeowner, understand that remodelling is not an easy decision, as there are a number factors associated with it. Installing reliable and durable security doors is one of them. Get the right one installed. Feel safe!
About Author:
Nick Nicolaos is professional blogger who has been writing many blogs on burglaries, thefts, security systems, etc. Having great interest in this area, Nick has been researching on various such topics for many years and derived immense knowledge on these subjects.
The following two tabs change content below.
Akshay Sharma
Hi! I'm Akshay Sharma. I'm a blogger at Imagination Waffle. I love to read and write about Fitness, Health & Lifestyle topics.
Latest posts by Akshay Sharma (see all)