Pros and Cons of Popular Hair Colour Brands: A Closer Look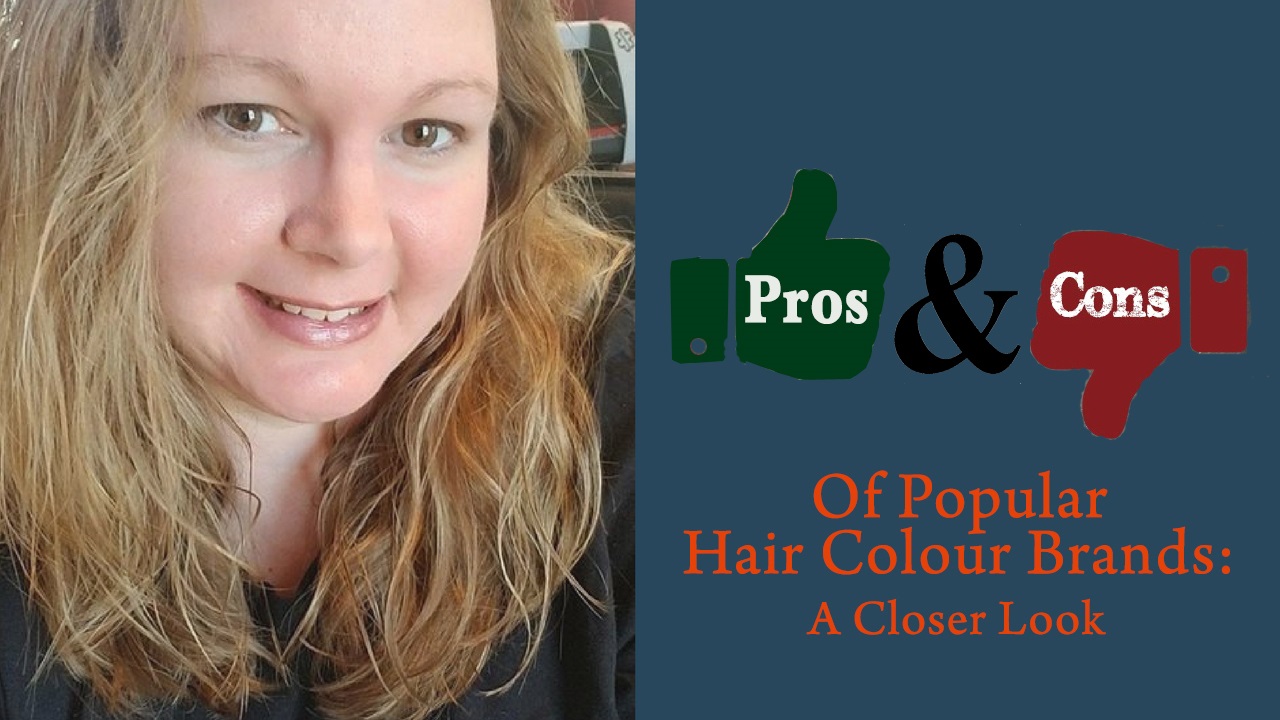 Who doesn't want to look cool, young and stylish? Red, copper, burgundy, brunette, brown tones, or looking 'naturalish'; experimenting with hair colours is no more a limited domain of style divas and celeb stylists!
However, choosing the right hair colour still remains a tough decision to make. Judging by the price and picking the cheapest hair colour is not a clever thing to do because it involves your health. Most conventional hair dyes are made with harmful chemicals like ammonia, p-phenylenediamine, resorcinol, hydrogen peroxide etc. Many companies claim their products are absolutely chemical-free but that's far from true. The only way to find out is to take a closer look at products, delve deep, read reviews and find out how safe, and efficient they are.
To keep you informed and take your 'hair-colour' worries away, here is a closer look at some popular hair colour brands.
Indus Valley Hair Colour
This 'made in India' brand is gaining popularity fast. Available online on e-shopping platforms like Amazon, Flipkart, Bigbasket, Snapdeal, paytmmall, Nykaa, the brands Botanical Hair colour is 100% organic. It's a 'no harmful chemicals included' package which has great user reviews. These colours suit even sensitive skins without any complaints of rashes, itches or any other physical discomfort.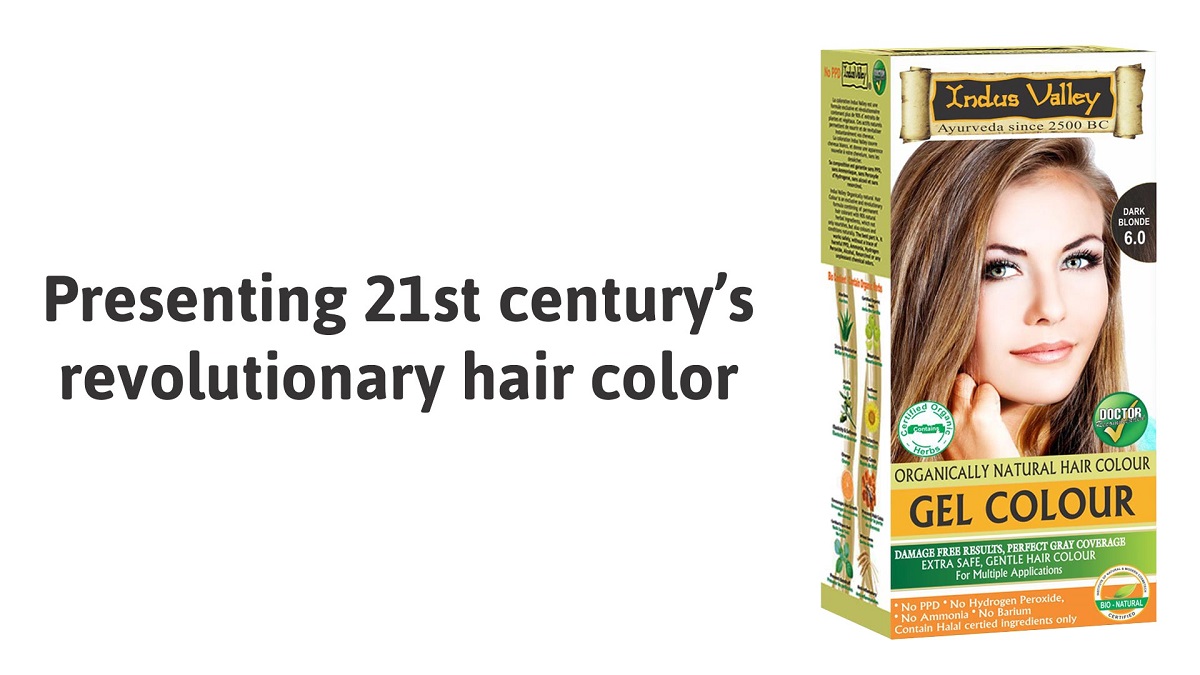 The 12 colours available in this hair colour range include shades of brown, black, blonde, flame red, and mahogany. The colours are formulated with some of the best herbs for hair like chamomile, henna, madder, Brahmi, and fenugreek. These ayurvedic hair colour solutions have other benefits too. They only coat the outside layer of the hair and volumize it rather than penetrating deep inside the hair shafts and damaging them. These colours typically last for 3 to 4 week and suit all hair types. The products may be a little on the higher price range but are completely safe.
Streax Hair Colour
If the price is your main concern, Streax hair colour may be good for you but if you are more concerned about your health, you must know that some of the colors from this brand contain ammonia and hydrogen peroxide. These chemicals often cause eye-irritation, skin rashes, and other discomforts. This brand is easily available in retail outlets and online shopping platforms. The brand carries a good range of colours in different size variants but they can dry out hair due to the presence of harsh chemicals. Hair colours from Streax penetrate deep into hair shafts which may not be too healthy for hair.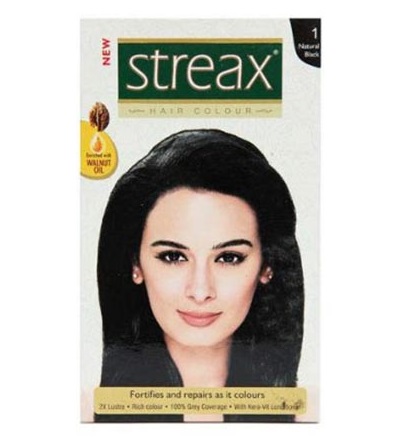 Although the company claims that some of their products contain natural ingredients like henna, amla, fenugreek and hibiscus users say, some of the colours have a strong pungent chemical smell.
Godrej Hair Colour
Godrej Hair Colour is a well-known name among hair colour users. This Indian company has a wide range of hair colour shades and is easily available in the market. This brand of hair colour is inexpensive and does not have a strong pungent smell. The company claims ammonia-free formulation but the products contain resorcinol. Some users experience temporary physical discomforts like, irritated scalp, nausea, and giddiness.
Crazy Colour by Renbow
The Crazy Color range by a UK based company is popular with young individuals who are looking for vibrant shades. These semi-permanent hair dyes remain vibrant until about just 8 washes before they start fading.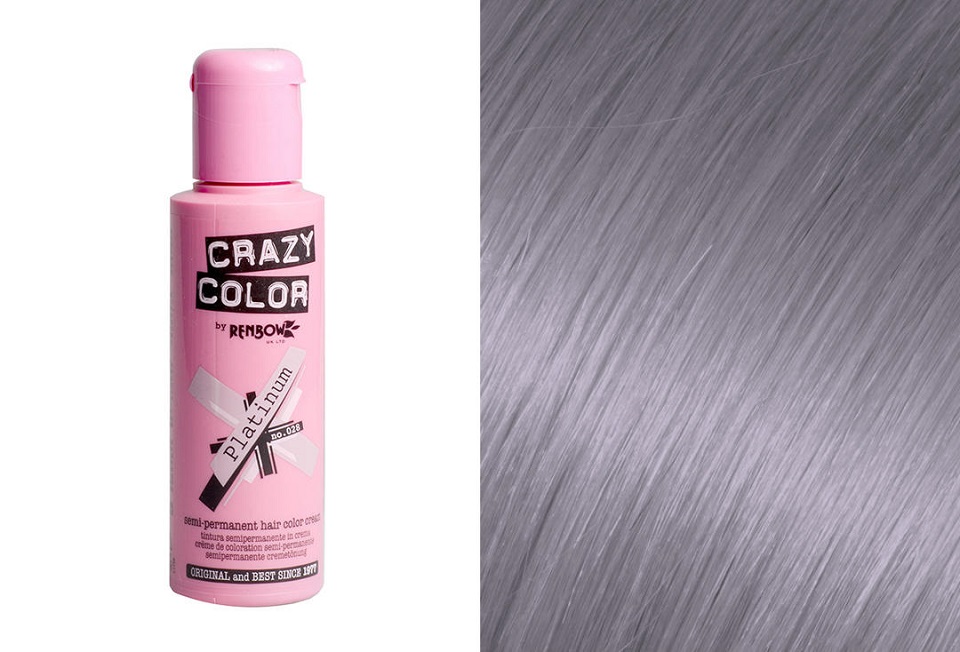 However, before using these colours one needs pre-lightning for the colours to work. There is a wide variety of colours available but these often bleed for the first few washes. Users say some of the colours have quite a strong fragrance. This brand is available on online shopping platforms. The company claims the product to be salt and sulphate free, vegan but if you are looking for only botanical products, you need to consider other alternative choices.
It is best to look out for ayurvedic hair colours packed with goodness of herbal ingredients even if they are tad-bid pricey. Taking a risk and landing up with discomforts is never a pleasant styling experience!
The following two tabs change content below.
Akshay Sharma
Hi! I'm Akshay Sharma. I'm a blogger at Imagination Waffle. I love to read and write about Fitness, Health & Lifestyle topics.
Latest posts by Akshay Sharma (see all)