Planning a Wild Camping Adventure? Here Are 5 Things You Should Consider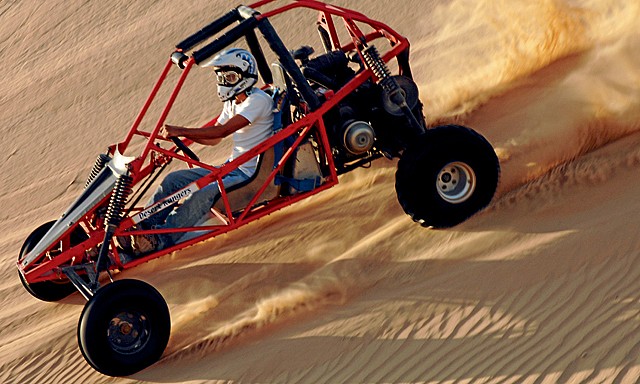 There's nothing more exciting than spending your weekend out in the wilderness. But luck favors the prepared which is why you should thoroughly plan your camping trip. Don't know where to begin?
In this detailed guide, we'll be providing you a complete rundown of how to plan a weekend getaway.
How to Plan an Outdoor Camping Adventure
Here are a couple of things you ought to keep in mind:
Stock Up on Camping Gear
We live in a world's advancing at an alarming rate. We have iPads, GPS and other kinds of cool gadgets and gizmos. This is why it only makes sense to upgrade your camping gear. Having the right gear can drastically improve your camping experience. Here are a couple of aspects you must pay attention to:
Shelter: If you're not staying in an RV or a cabin, you'll need to get yourself a sturdy tent. The size of the tent may vary depending on the number of people you're camping with. If you have the budget and want to take your shot with glamping, consider investing in a luxury tent. These glamorous tents are designed to provide you the ultimate camping adventure. The prices are quite steep but it's definitely worth it if you're looking for added comfort.

Sleeping: No one enjoys sleeping on the cold hard floor, never mind the cold hard ground. Depending on your abode, you'll need to sort out your sleeping situation. Investing in a sleeping bag is a must though you can also get yourself a hammock. It can get cold in the woods which is why you should pack extra blankets and a pillow. Don't forget to carry extra ropes and cords just in case.

Bare Necessities: Aside from the big stuff, don't forget to stock up on miscellaneous items such as trash bags, toothpaste, bug repellant, water bottles, soap and of course a first aid kit. We suggest you make a list of items you'll need so you don't forget anything. The list can be much longer if you're camping with kids. Take necessary measures to ensure your kids are comfortable if you don't want them to throw a tantrum.
Also, if you're planning a trip on your own, don't forget to call someone and tell them when you'll be back. If you've seen 127 hours, you probably know what we mean. There's a lot that can go wrong when you're out in the wilderness alone so don't forget to take necessary precautions.
Learn the Essentials
Aside from packing necessary tools and gizmos, you need to ensure you're equipped with the right skills to survive the wilderness. If you're a beginner, learn the basics like setting up a tent or starting a fire. These essential skills might save your life when you're out in the woods alone.
We also advise you brush up on basic camping etiquette. This mainly includes basic mannerism on the campsite such as respecting your neighbors, cleaning up after yourself and understanding the surrounding wildlife. Make sure you leave the campsite the way you found it. If you have kids with you, we advise you pack their favorite toys and bedtime storybook to ensure their comfort.
Sort out Your Camping Menu
While there's nothing more exhilarating than camping outdoors, you must sort out your menu. If you plan on fishing that might help take care of the menu for a day. If that's not the case, you can stick to essential camping foods such as grilled chicken and veggies, baked potatoes, beef jerky, pasta and other varieties.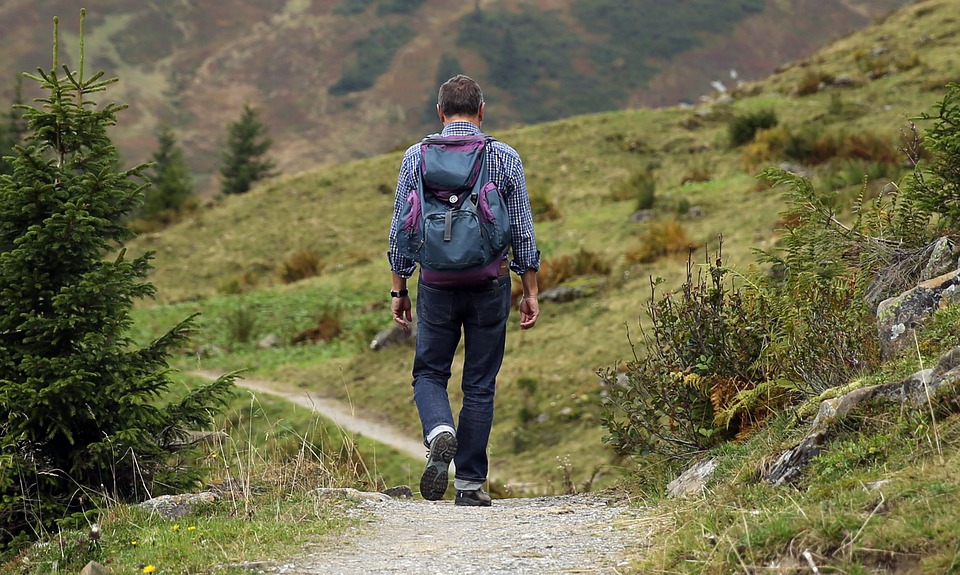 Consider packing a grill if you wish to eat healthy throughout your adventure. Don't forget to pack camping snacks such as s'mores, trail mix, marshmallows and other treats your family might enjoy. If you suffer from allergies or have a child with special dietary needs, make sure you pack a separate lunchbox for them as you might not find special food at the campsite.
Be as Organized as Possible
Planning a camping trip can be overwhelming but the prospect may seem a little less daunting if you're more organized. Consider making a list of essential items you'll need on your trip. It's also crucial you carry maps and a GPS system to ensure you don't get lost along the way. We also advise you double check the campsite and reserve the spot.
Here are a few essentials you should always carry when you're camping outdoors:
A survival kit

First aid kit

Bug spray

Extra blankets

Matchsticks

Compass (in case your GPS system stops working)

Water purification tablets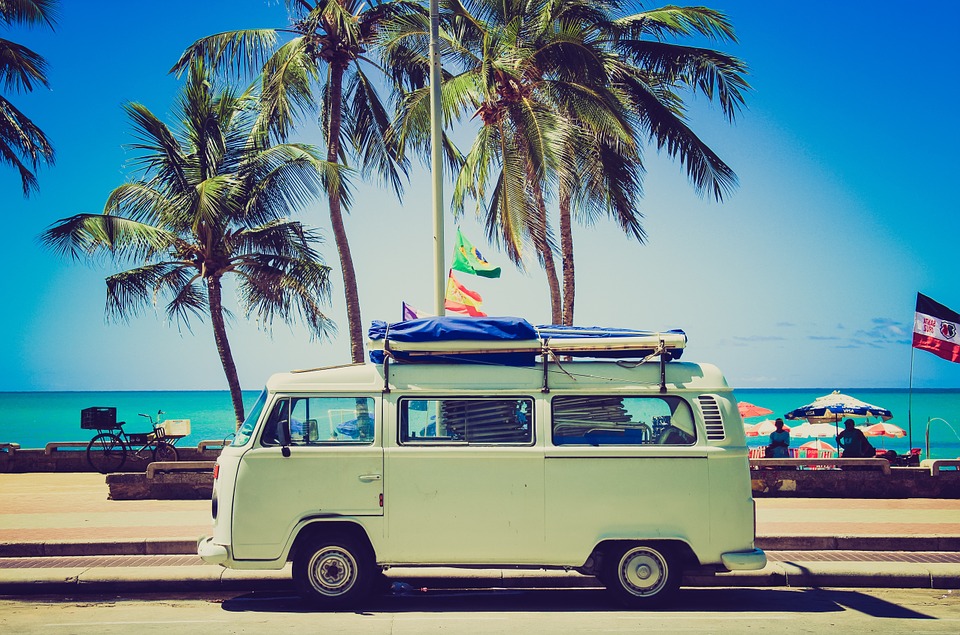 Add these items to your list to make your camping tip worry and hassle-free. You can also find ready-made checklists online to make things easier.
5. Prepare Your Kids
Are your kids finally old enough to experience the joy of camping? Well then, you certainly have an exciting weekend ahead of you. However, since your kids have never camped before, it's essential you prepare them for the weekend. Describe the activities you have planned and how you'll spend the weekend with no electronic appliances. This may trigger a few tantrums at first but try to get them onboard.
A good way to prepare your young ones is by setting up a tent in your backyard. If your kids can survive a night without complaining then you're definitely making progress. If you feel like your kids are too young and aren't ready, it's best you postpone the trip for when they're older.
Wrapping it up
We hope this detailed guide will help you plan your very own camping trip! Keep an eye on the best canvas tents for sale and trusted camping gear. Remember, the right tent and gear can make your adventure hassle-free.
Do you have any additional tips and tricks you'd like to share? Tell us about it in the comment section below.
Author Bio: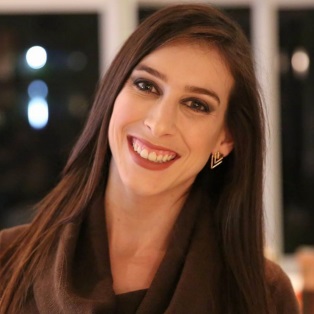 Jenny Harrison is a passionate technology and lifestyle blogger. She loves to get engaged with the readers who are seeking for home, lifestyle and tech related information on the internet. She is a featured blogger at various high authority blogs and magazines in which she shared her research and experience with the vast online community. Currently she is associated with White Duck Outdoors, an online camping tent shop that offers top quality canvas and bell tents and other outdoor camping gears. Follow her on twitter @MJennyHarrison for more updates.
The following two tabs change content below.
Akshay Sharma
Hi! I'm Akshay Sharma. I'm a blogger at Imagination Waffle. I love to read and write about Fitness, Health & Lifestyle topics.
Latest posts by Akshay Sharma (see all)