Pamper Your Princess With These Gorgeous Looks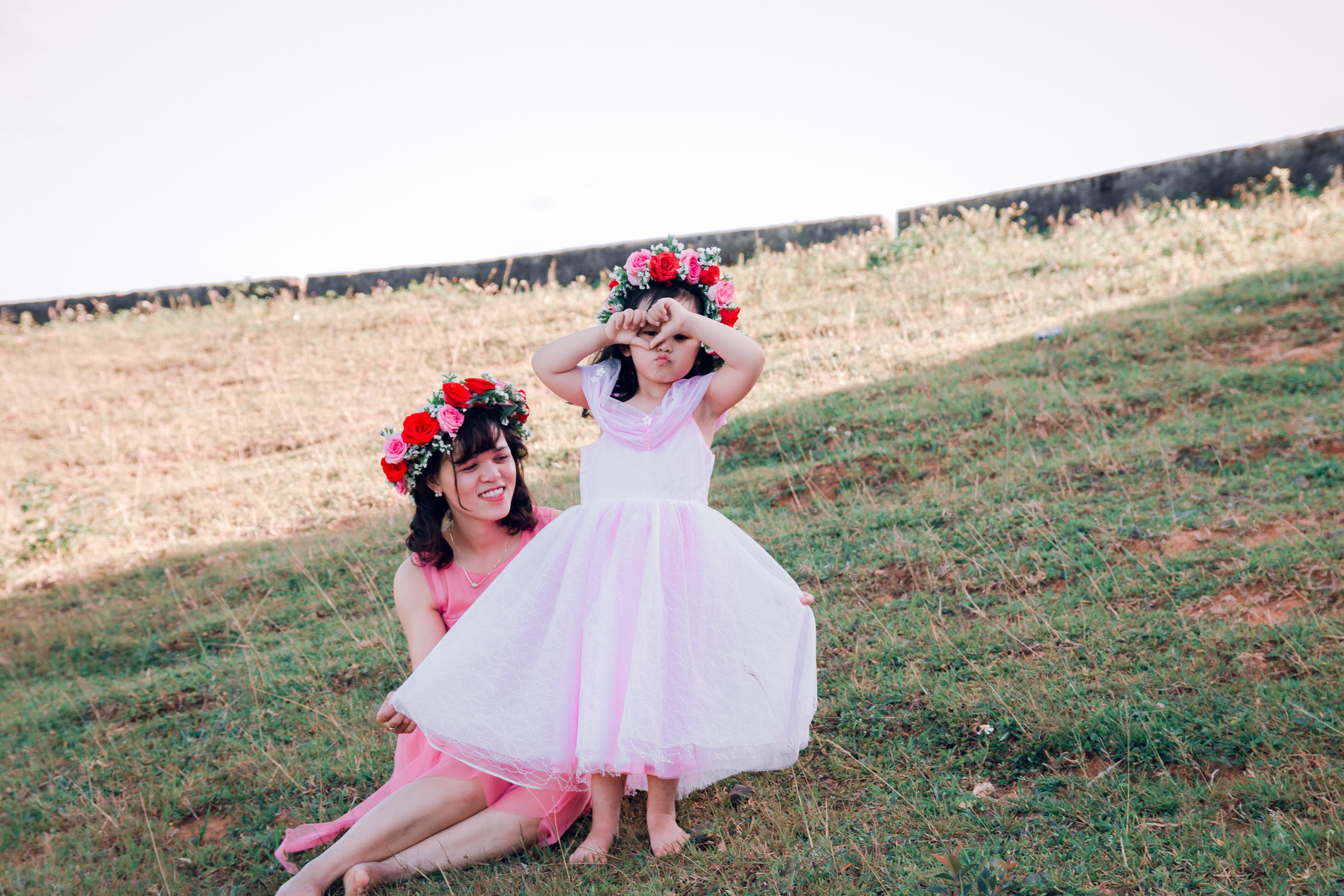 When a little girl wants to dress like a princess, who can deny her? Adventures in dress-up are an important part of a child's development. Unlike adult women, who would get some questioning looks if they hit the streets in a floor-length gown, little girls can wear whatever they want, most of the time. And when they do, they aren't the only ones who benefit – bystanders will also smile! Nothing could be more wholesome.
If you're a parent to a glamorous young girl, you'll find yourself faced with the challenge of picking out gorgeous new clothes quite often. Being a personal stylist can be quite hard and it's completely ok to find yourself running out of ideas. When that happens, hopefully this list of trendy and gorgeous looks can help you find inspiration.
1. Disney Princess Dress
A Disney princess dress is perhaps the easiest outfit to buy for a little girl that wants glamor princess-style. Available in toy stores and children's clothing stores, these outfits often come in a set with slippers and crowns. If your little one is a fan of a specific Disney princess, then it's practically an essential gift to give her at least once in her childhood.
2. High-Low Dress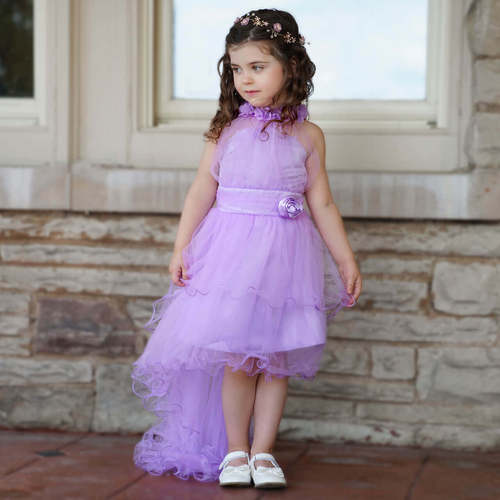 Lots of kids like to dress up in big kid styles, but not all big kid styles are suitable for young ones. If you've got a precocious style enthusiast on your hands, I recommend selecting a trendy high-low dress with a short skirt length in front and longer length in the back. These make a unique party outfit and your child will get to feel like she's wearing a bid kid prom dress.
3. Baby Doll Dress With A Bow
A baby doll dress, with a waistline situated at the chest instead of the waist, makes a great play dress or party dress for a child. The doll-like design emphasizes a child's smallness and playfulness. They're especially cute when there's a bow in the front or back of the waist!
4. Tutu Everyday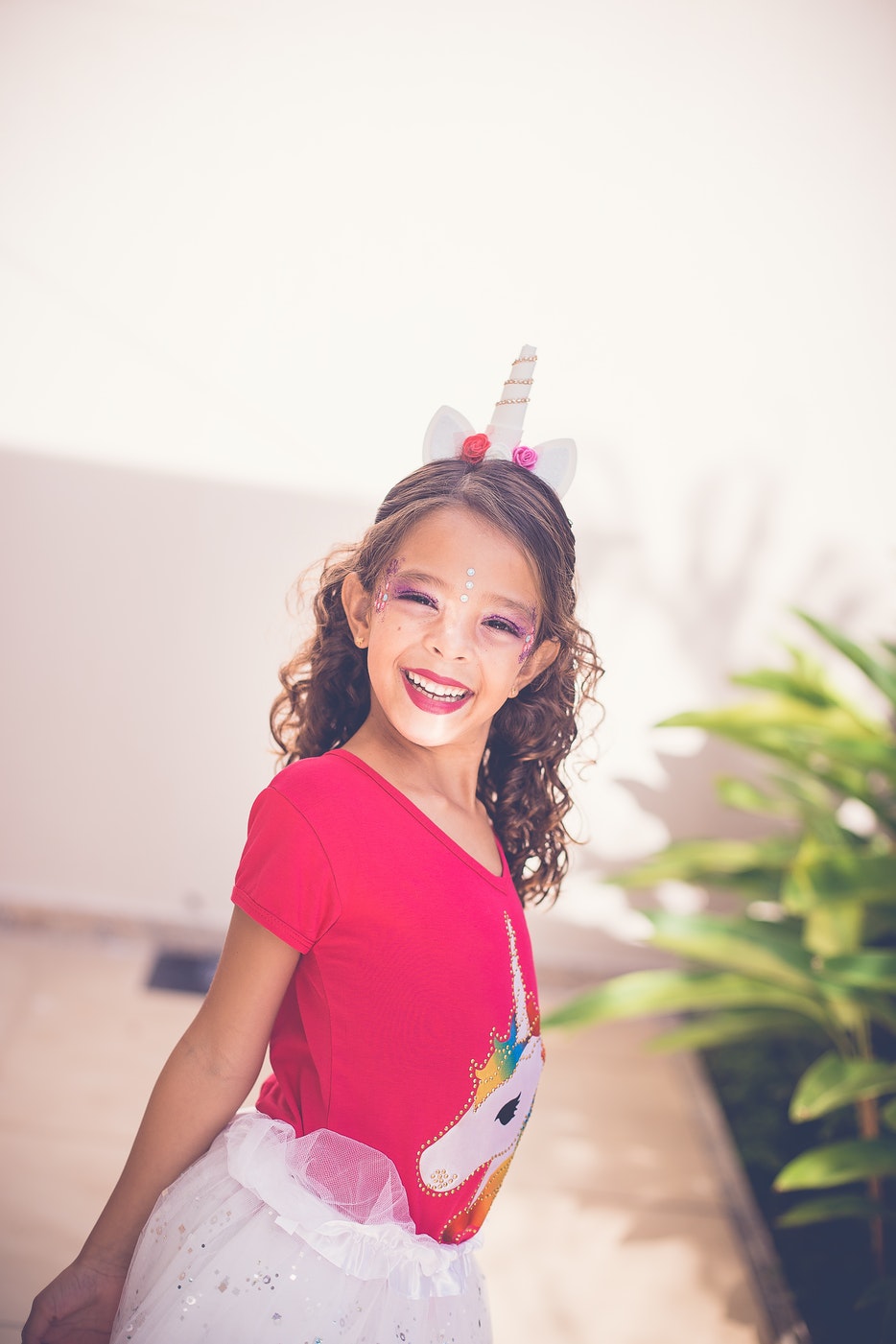 Poofy tutu skirts can feel nothing short of magical. Inexpensive and effortlessly stylish, a tutu can be worn in so many ways, even if your child isn't a dancer. She can wear them as part of a dress-up costume or even with a simple shirt for a school day outfit. This one's an indispensable glamor item for kids that love to stand out on the daily.
5. Faux Fur Coat
Not all glamor outfits have to include a skirt! When chilly weather hits, a cute faux fur coat in a bright color such as pink or purple is one of the most glamorous pieces of outerwear your child can wear. They give off celebrity vibes, but they're also totally inexpensive most of the time. What's more, most kids love to play with fun and soft textures, and a faux fur coat will make her feel like she's wearing a teddy bear.
6. Glam Leggings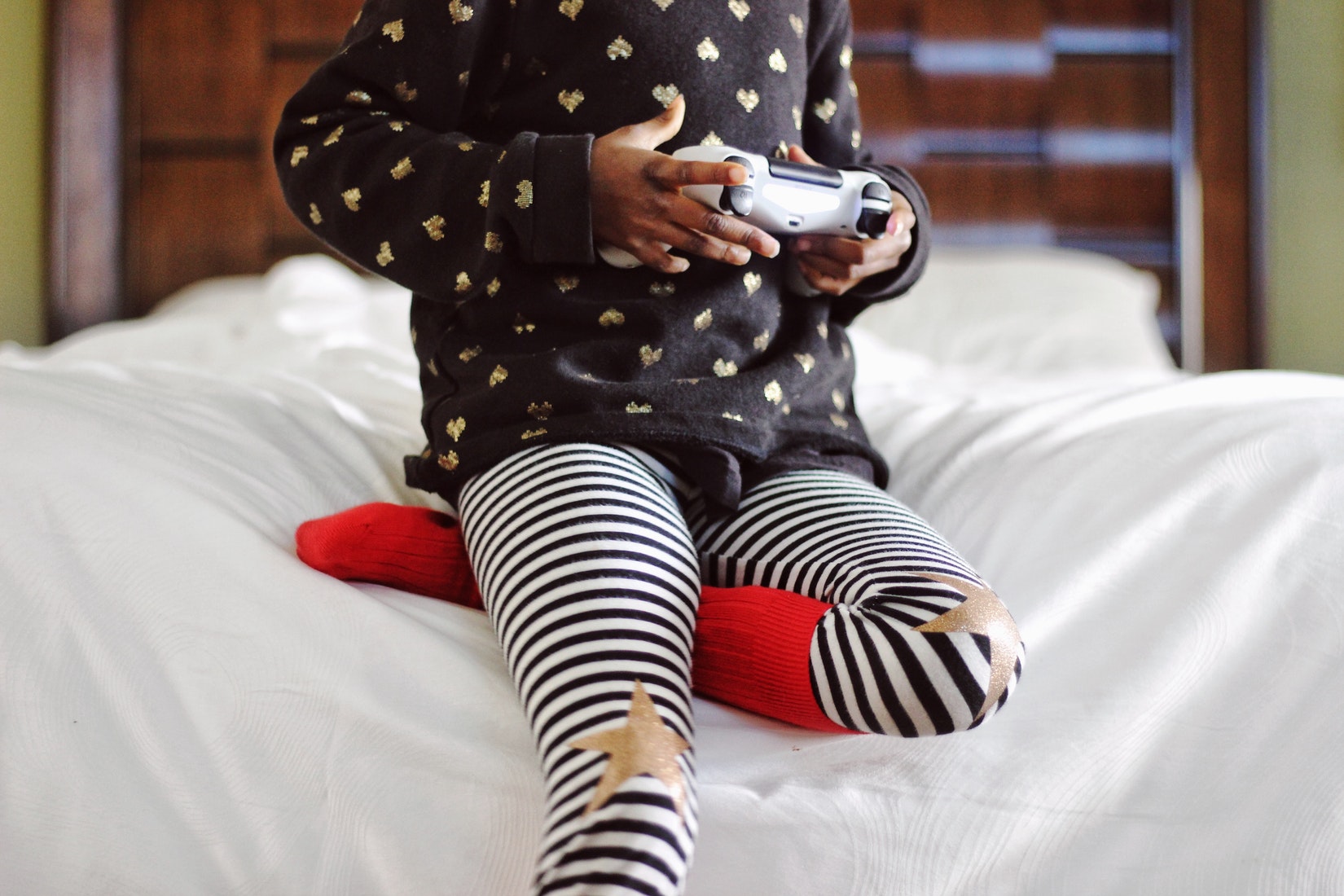 Leggings are the perfect piece of clothing for little girls who don't like skirts – or for those who take every chance they get to jump and tumble around. The good thing about leggings is that they come in every design imaginable. Mermaids-at-heart can search for leggings that look like mermaid tails, while aspiring pop stars can go for sequin or glitter leggings. The options are endless!
7. No-Nonsense Jumpsuit
This one's another great glam outfit option for kids who get their fashion inspiration from mommy. Glamor isn't always about princesses and bows. Jumpsuits are a more runway-ready option for those kids with an eye for designer boho chic glam. They give off an all-grown-up vibe while also keeping kids ready for a full range of movement and play. Denim overalls are so yesterday – pick out a chic jumpsuit for the young fashionista in your family.
Glamor is an important skill for women of any age to have in their toolboxes and childhood is a great time to start practicing. Thank goodness that children's clothing is generally much more affordable than adult clothing! The next time your little girl starts clamoring for a pretty new outfit, try starting with one of the items on this list.
Author Bio
Tess is a fashion writer and content strategist. She specializes in collaborative branding efforts with up-and-coming designers and fashion companies. She looked to the dress collections at Sara Dresses, a children's label that she currently works with, to get inspiration for this article.
The following two tabs change content below.