Outdoor Product Care – Infographic
This infographic is a handy little guide on how to properly care and look after your outdoor rattan furniture. Now that the summer is in full flow, we will all be venturing out into our gardens to bask in that glorious summer sunshine! Our outdoor furniture, as a result, will be faced with constant use and high levels of traffic, which is why it is important you're doing all you can to maintain its look and life span!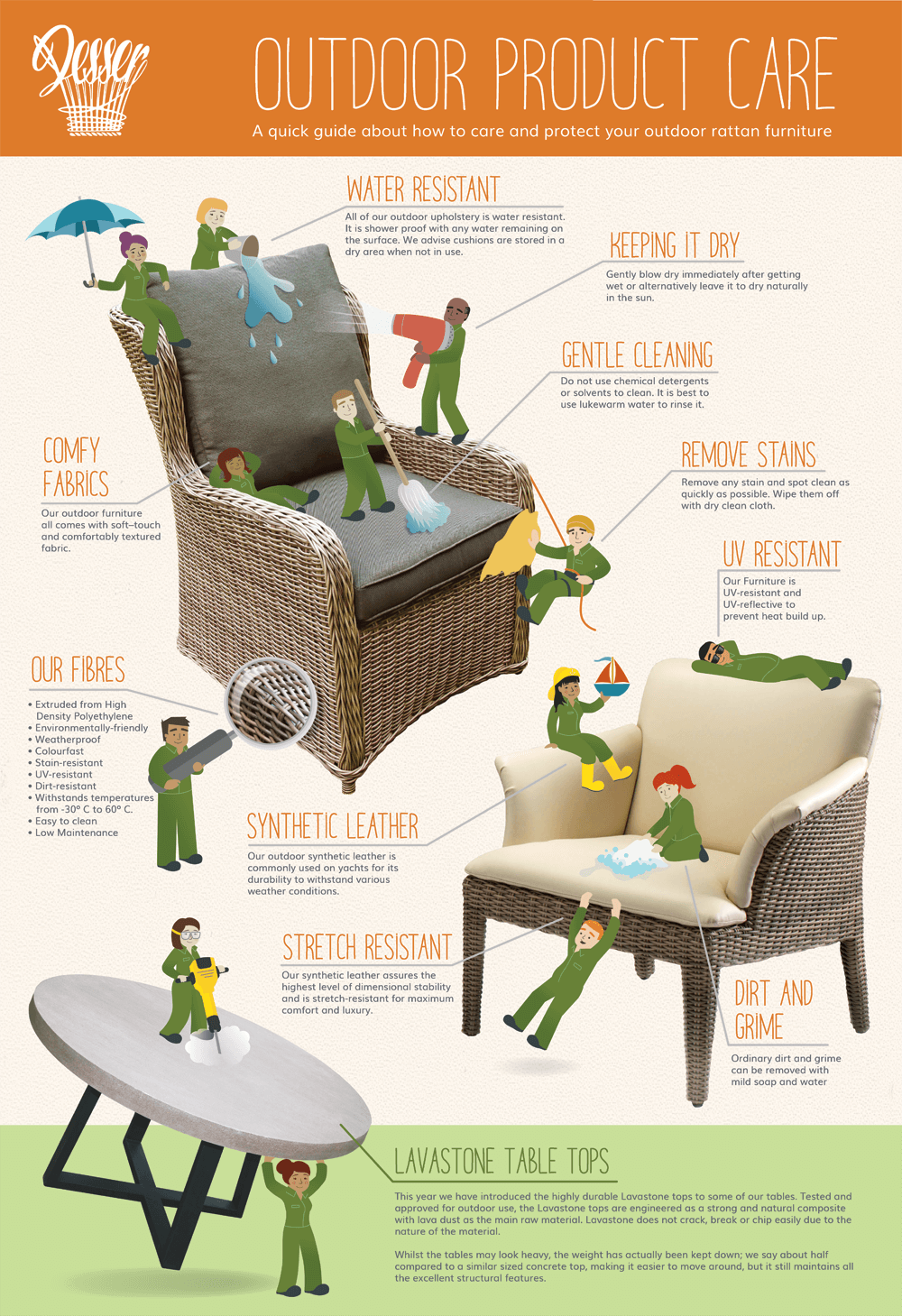 Url : http://www.desser.co.uk/furniture-outdoor
Related Post :
Indoor Product Care – Infographic




This infographic is contributed by Roman Winter. He is a freelance writer who loves to write about LifeSyle and Fashion Trends. You can reach out to him through his twitter profile.
The following two tabs change content below.
Akshay Sharma
Hi! I'm Akshay Sharma. I'm a blogger at Imagination Waffle. I love to read and write about Fitness, Health & Lifestyle topics.
Latest posts by Akshay Sharma (see all)