Everything You Need to Know About Exposed Aggregate Concrete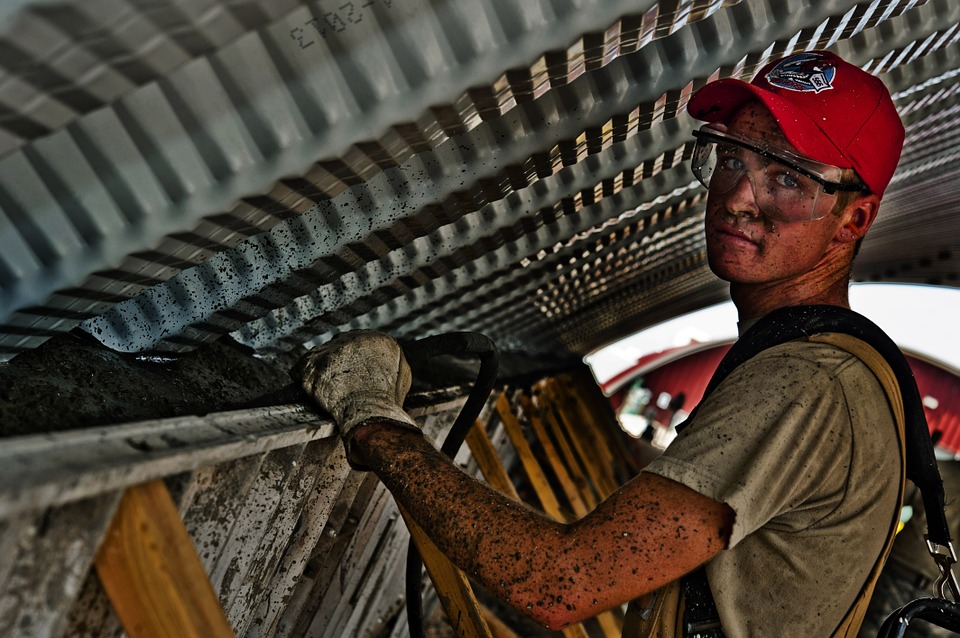 If you want to know everything about exposed aggregate concrete, then it is better to start with a bit of its history. The exposed aggregate has been in use since the early 1900s. This is even before stencilling or pattern stamping and the use of decorative overlays. This is a useful method and will hardly go to the dinosaur way.
It is to stay and even be used in futuristic homes. The exposed version of aggregate finish offers a lot of advantages and contractors are even on the lookout for newer and more creative ways to take it to a higher level.
The Cost Factor
Checking in on the cost factor of exposed aggregate concrete that is a common approach to improve the appearance and function of multiple concrete surfaces, you will need to know the different contributing factors. Use extensively for driveways, parking aprons and even floors, the cost of such exposed aggregate depends on factors such as color and type of stones to use, the surface area to cover, requirement and inclusion of special preparation process, transport and the labor rate.
These prices may also include taxes and permit fees as per the requirement of the state and are subject to changes.
Preparing the Aggregates
It is important for you to know that the usefulness and effectiveness of this concrete will largely depend on the choice of right gravel and aggregates. This will influence the final look of the exposed aggregate driveway.
You must make sure that the aggregates selected suits the best to your home, purpose and the surroundings. The factors on which you can base your selection process include:
Whether you want specific or any mix of shape
The color of the exposed aggregate surface
The texture and smoothness of the concrete surface
Size of the aggregate and
Whether these are plain, shiny or fractured
There are several landscape supply stores that will offer you a wide range of aggregates to choose from.
Existing Exposed Aggregate Already
If you have an existing exposed aggregate concrete surface already then it is required to match it according to the following suggestions:
Wash the aggregates nicely taking 6 to 8 gallons approximately in a wheelbarrow at a time
Wash them until the water comes out all clear
Blend and store the cleaned gravel close by filling the plastic pails with these.
All these must be done 24 hours before application. This will reduce the hard work considerably.
Where and Why to Use
The exposed aggregate concrete is best suitable for any flatwork. These include patios, footpaths, driveways, plazas and other places. It can also be used for several vertical surfaces such as decorative retaining walls, architectural facades and sound barrier walls.
The reasons to use exposed aggregate concrete is for its strength, durability and little maintenance. With these, the sidewalks and driveways will be able to withstand vehicle or foot traffic and all-weather extremes for a long period of time.
This is not only cost-efficient but also provides safety with less damage caused to the damaged driveways and sidewalks thereby reducing obvious dangers to people. It is due to the rugged and slip-resistant texture that provides additional safety.
Things to Look Out For
There are a few things that you must look out for when you elect the exposed aggregate concrete. Firstly, look for and consult with a professional to prevent careless work. This will result in problems with drainage, functionality, fall of the land and others.
Secondly, look for a proper sealer as these will require annual sealing it is said that the exposed aggregate concrete requires little maintenance.
The above-mentioned points will help you in making a wise decision and choosing right exposed aggregate concrete for your home. So, why wait, go for it now!
About the author: Jessica Curry is a professional writer to share my blogs and ideas about Home improvement, Health, Business and Automotive that will be informative for readers who loves to gain knowledge. ideas.
The following two tabs change content below.
Akshay Sharma
Hi! I'm Akshay Sharma. I'm a blogger at Imagination Waffle. I love to read and write about Fitness, Health & Lifestyle topics.
Latest posts by Akshay Sharma (see all)