7 Reasons To Take A Daily Tarot Reading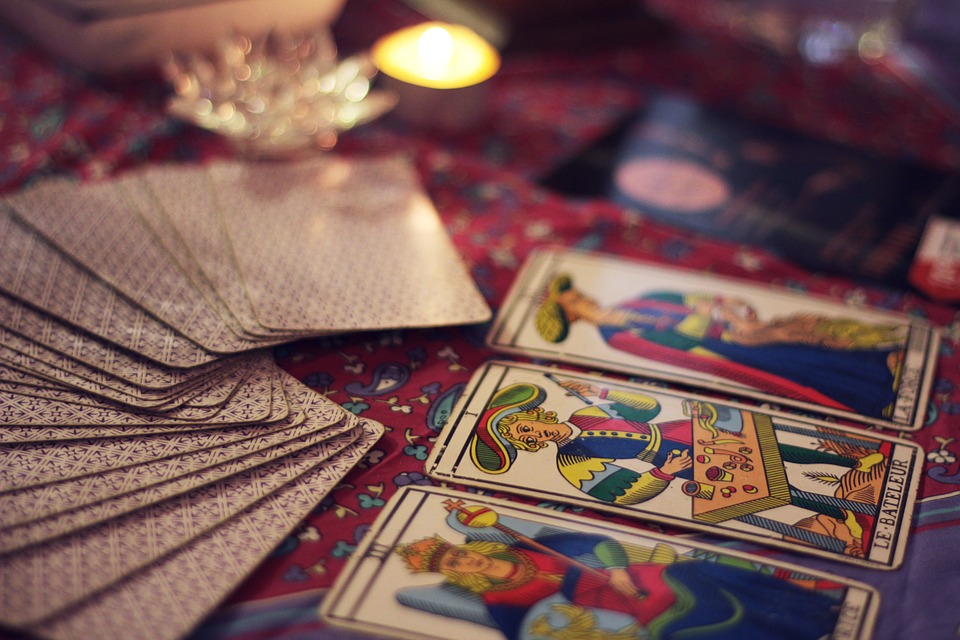 The human race has always shown an inclination towards knowing their future. No wonder that astrologers, palm readers and numerologist have been around for centuries. Tarot card readings also come forth as a popular way to know the future and understand the past and present as well. Amazingly, you can get a tarot reading every day, unlike the other future forecasting methods. But would you like to get a daily reading to manage and ideate the right path for your every day existence? Well, if you are skeptical about taking one, here are some good reasons that you should absolutely take a daily tarot reading.
1. Helps you plan your day better
The best that taking an expert reading every day is that it helps you plan your day to day activities. It can give you a fair idea about what might be lined up in the day ahead and you can plan your actions and reactions accordingly. For instance, drawing the Five of Swords warns you about not getting drawn into conflict. Forearmed with the right knowledge, you can live your day better.
2. Opens you up to truth
Another reason that you should start your day with a reading is that it opens up your heart and soul to truth. There could be some negative vibes circulating around you which you may not be able to recognize on your own. A reader can help you identify those vibes with a clear vision of the truth. Such readings can help you to focus on your decisions and make the right ones without any apprehensions and doubts.
3. Gives validation to your thoughts
If you are one of those with a strong intuition, a daily tarot forecast is a great way to validate your thoughts and feelings. This benefit works on both positive and negative sides. While a draw may sometimes confirm happy news, it can also warn you about the upcoming negative developments and incidents that you might come across. This gives you another chance to try and drive away negative influences from your life.
4. Keeps you connected with your heavenly guides
A psychic can help you in establishing connections with your loved ones or guardian spirits in the heaven. By taking a daily reading, you can nurture these connections and feel an aura their love and security around you. They may even communicate an important message pertaining to your past, present or future through the tarot draws. While tarot readers can convey the messages that come through the cards, psychics may have actual vision or hearing from your guardian angel.
5. Tells you about things that are hidden and unexpected
It is not unusual for a tarot reader to tell you an aspect that is hidden or unexpected. Knowing about such things can be of great use if you are able to unravel something on a daily basis. These readings can help you to resolve major issues that have been plaguing you and surmount problems which appear to be out of control otherwise. A daily card draw gives you reassurance that things will work out, however secretive or unexpected they seem to be. It can even tell you whether you will get support from positive energies or be targeted by negative energies on a specific day.
6. Gives you strength and peace of mind
A daily tarot reading can be a great source of strength and peace of mind. If you get a negative indication, you can seek reassurance and advice from the reader. On the other hand, a positive reading ahead gives you peace of mind and opens you up to the idea of a wonderful day ahead. You can even try to close some long-pending tasks if the reading says that luck is on your side. With a reading every day, you can rejuvenate your inner strength and live a peaceful life.
7. Brings equilibrium in personal and professional life
An expert tarot reader can help you to bring equilibrium in your personal and professional life. Getting a fair idea about your feelings and attitude for the day ahead can be a good way of balancing your behavior, showing care for your loved ones and properly handling your competitors at work.
Getting a daily tarot reading is a great idea provided that you take it from an expert. Read through to know and do these things before you go for a reading every day. Taking the right approach and being clear about what to expect can give you a positive session and a beneficial reading.
The following two tabs change content below.
Akshay Sharma
Hi! I'm Akshay Sharma. I'm a blogger at Imagination Waffle. I love to read and write about Fitness, Health & Lifestyle topics.
Latest posts by Akshay Sharma (see all)