Dhanaulti, Weekend Adventure And Camping Trip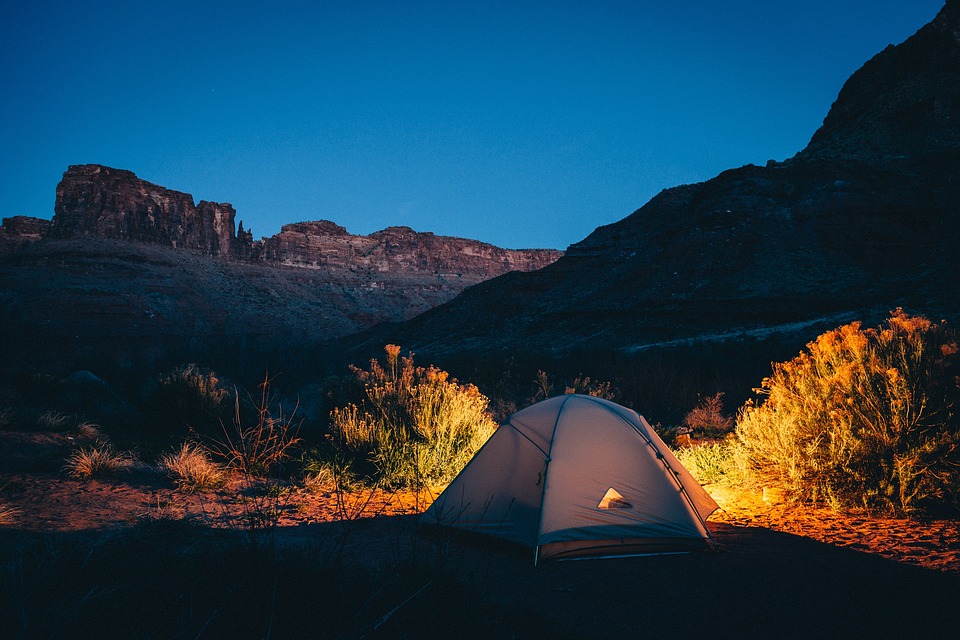 As a travel enthusiast, I prefer to make the most of my weekend and have them count as mini holiday getaways. Browsing through places and narrowing down on destinations for impromptu visits is something of a hobby I love to regularly indulge in. One such place I came across was Dhanaulti or Dhanolti. Having realised that the best time to visit this place is between October and March during the winters and between April and June in the summers, I set about planning a family trip. As the summer holidays had just begun, my cousins and I decided on making this trip an adventurous get together.
Travel to Dhanolti
Five of my cousins were travelling to Delhi from various parts of India, and we decided to meet at the Indira Gandhi International Airport, and proceed by road to our destination from there. My oldest cousin was traveling with his family to Dehradun and promised to meet us at Dhanolti the next day. He chose to book a Delhi to Dehradun cab with an experienced driver and was able to meet us as discussed.
There are no direct trains to Dhanolti and for travellers preferring to travel via train the nearest station is Dehradun. Taking cabs to Dhanolti is the best means of traveling to Dhanolti with family.
Overview and daily activities
Perched above sea level at an elevation of 2286 meters, Dhanolti is in the precinct of hill stations like Mussoorie, Kanatal, Chamba, and Tehri in Uttarakhand. The area experiences heavy snowfall in the winters. When the skies are clear, it offers breathtaking views of the Himalayas. Tall oak tree forests, deodar, and velvety rhododendrons envelope the verdant slopes. This hilly region attracts tourists With its wonderful sights and camping venues.
As the place is ideal for weekend getaways near Delhi, we decided to rent a comfortable and good quality car in Delhi to accommodate one of my cousin's families. was very easy and we had a comfortable drive on the picturesque route. On reaching, we checked in the popular adventure resorts in Dhanolti for family that we had researched online. The camping site was ideal for our night stay in Dhanolti and our package included a plethora of activities like zip lining, valley crossing, skywalk, to name a few. The location truly is an idel one for adrenaline junkies who are planning a one day picnic near Dehradun
A visit to the renowned Eco Park was also on our agenda. We had achance to get up and close with nature at the park, and discovered that the park is, in fact, two eco parks close to one another. The parks are named Amber and Dhara, which translate to 'Skies' and 'Earth' respectively. The parks are surrounded by panoramic vistas and we made the most of them, clicking pictures for the family album!
This one day outing near Dehradun was by far the best means of connecting with my cousins as we rarely are meet; thank to our busy careers and long distances. The hike to the park and the amazing DJ night had us all dancing together. Camping under the stars and bonding with the other campers around the bonfire were some moments We will cherish forever. We also made a lot of new friends and learned a few interesting facts about some of the other places that are perfect for weekend getaways near Delhi.
How to reach Dhanolti – cabs from Delhi
The Jolly Grant Airport, Dehradun is the closest airport at a distance of approximately 82 km. Although there are many flights that frequent to and from the major Indian cities, a road trip to Dhanolti allows travellers to view the picturesque landscapes, offering a firt hand experience of the local flavour.
Depending on the kind of activities and the duration of the visit, one can book a taxi to Dhanolti from the nearest station.
Distance and time taken
The drive via Upper Ganga Canal Road passing Ghaziabad was a distance of approximately 290 km. Our car driver knew the roads pretty well and so, it took us nearly seven hours to reach. The nearest railway station is Dehradun which is 25 km away and is ideal when you plan an extended trip and want to visit nearby places like Missouri and Dehradun. There are many direct cabs available as Dhanaulti is one of the most popular camping sites and weekend getaways for people residing in and around Delhi. What makes it more special is the fact that unlike the other hill stations in the vicinity, Dhanolti is an untouched territory leaving much for adventurous tourists to explore!
The following two tabs change content below.
Akshay Sharma
Hi! I'm Akshay Sharma. I'm a blogger at Imagination Waffle. I love to read and write about Fitness, Health & Lifestyle topics.
Latest posts by Akshay Sharma (see all)