Cleaning And Disinfecting Fitness Equipment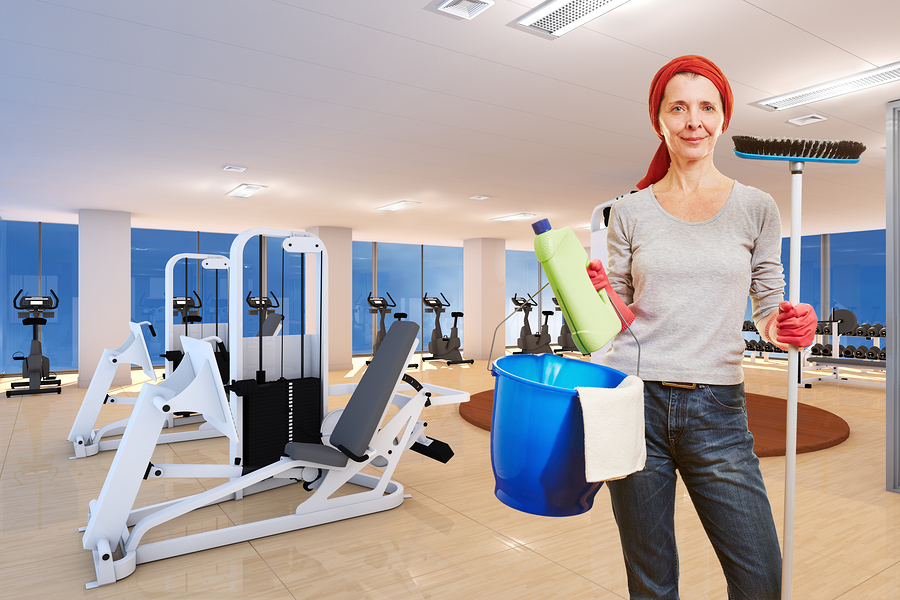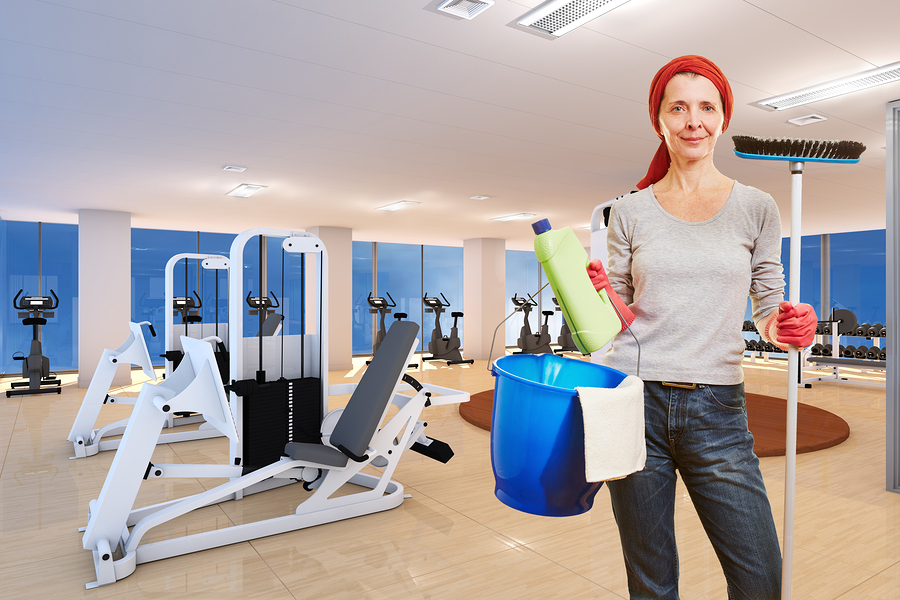 There's an unwritten rule in every gym which compels you to cleanse the fitness equipment you've just used, leaving in a good state for the next user.
Further to being a common courtesy of removing any sweat marks left behind, it's also a preventative measure in avoiding bacterial growth, but how can you ensure to adequately sanitize your work-out areas?
Wipe away your worries
One of the most simple tips to employ is to carry two towels with you during a training session, using one for personal use and a second to wipe down the equipment. By using different colored towels you can easily prevent confusion as to tell them apart but this alone will not sufficiently disinfect the area.
Wet wipes offer a quick and easy way to sanitize a work surface although a disinfecting spray will penetrate into any cushions and pads that can harbor bacteria within the foam padding. While there's a range of bespoke cleaning products available on the market for such a purpose, there's also cheaper methods you can apply to achieve the same results. A cost-effective solution is to carry a home-made dilution of vinegar in a spray bottle and using one measure of dishwashing liquid to two measures of white vinegar will also work to mask the smell of the vinegar when you use it.
A more industrial strength cleaner can be made using quaternary ammonium chloride products, or quats as they're commonly referred to as. Again you can create your own sprays which should be at a ratio of 1:16 of an ammonia based cleaner to water. Whether you're using your own equipment or that of a local gym, it is also good practice to wipe down the apparatus both before and after use.
Cleanliness is healthiness
An important fact to consider which many people overlook with home gyms is to maintain the entire room in a clean and sterile condition. While the contact areas on the fitness equipment should be given priority, such as any controls, touchscreen displays, hand grips, work mats and benches, you should regularly clean all floors and furnishings as you would a kitchen, to keep a clean and fresh environment to exercise in.
Click here Best vacuum for stairs
Another key factor in thoroughly cleansing fitness equipment is to ensure that the cleaner is allowed enough time to effectively carry out its task. You should also allow a cleaning solution to work for between two to three minutes as a minimum, allowing it to neutralize any germs present on the fitness equipment within the padded areas as well as on the surface. For deeper cleans on a weekly or monthly basis, allowing the solution between ten to thirty minutes is preferred.
For equipment which is regularly in contact with your body, such as hand grips and body monitors, special care and attention should be provided to ensure they're correctly sanitized. As these areas can build-up a higher level of sweat, bodily oils and even skin creams, rubbing alcohol is a good solution to removing the dirt which will build up on the surface and in the case of heart-rate monitors, prevent the equipment from working properly.
It's also advisable to ensure that any equipment is completely dry before you use it to avoid potential drying or irritation of skin which comes into contact with these areas and to prevent creating slipping hazards whilst using the equipment.
The following two tabs change content below.
Akshay Sharma
Hi! I'm Akshay Sharma. I'm a blogger at Imagination Waffle. I love to read and write about Fitness, Health & Lifestyle topics.
Latest posts by Akshay Sharma (see all)