Butterfly Garden Theme Party for Kid's Birthday Celebration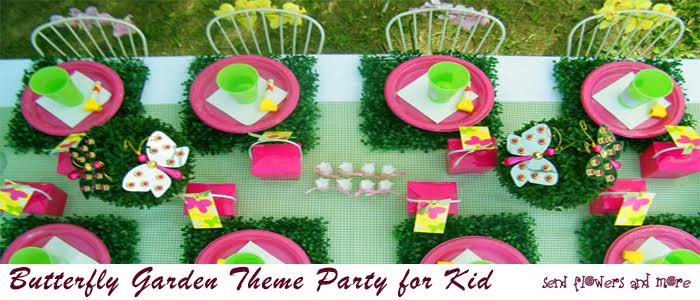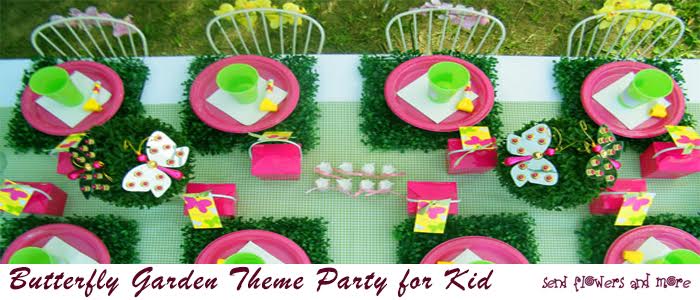 Let your kid fly high in the sky with butterfly garden theme party. No matter if it is your kid's first birthday party or 5th birthday party; it will complete your mission of spreading smiles on your kid's face. Butterfly garden party rocks in small 1 to 10 years kid's party. If you are on the way to find the butterfly party decoration idea, you have come to the right place. Consider to something creative and very low cost butterfly party planning ideas will save your money and time too. Most of the times you randomly plan the party and lastly you need to suffer a lot. But proper planning and execution of party can save your time and money in an appropriate way.
If you are questioning Where can I Buy Birthday Flowers, you will get the proper answer from here only. Buy all types of decorative birthday bouquets for birthday occasions from here only.
Invitation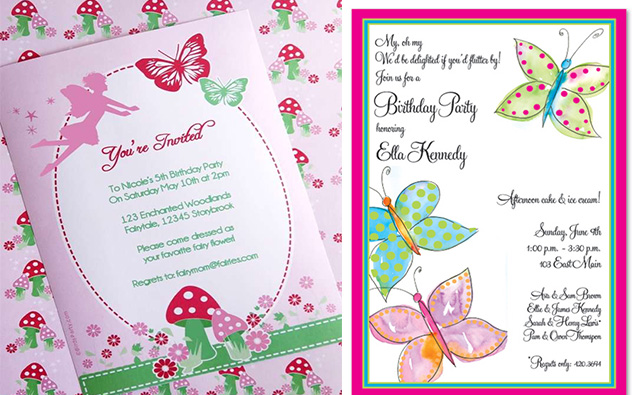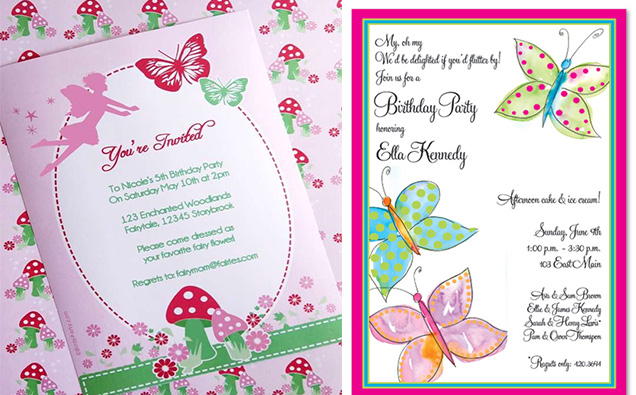 Invitation is the soul of attraction for showing party theme. You can easily buy or shop butterfly stickers from the market. Now take a white invitation card and stick those stickers for showing a birthday theme. Inside this fill all the information of party date and time. If you want you can also get the butterfly shaped card from shops also. Or in the simple manner draw a butterfly on the paper. Now brush the glue on it. Simply sprinkle the golden, silver or multicolor confetti on it. Your glittery butterfly invitation card is ready to shine the party. On the top make a hole and use curly strings and tie helium balloon on it. Flying butterfly invitation card is ready to blow the mind of guests.
Butterfly Garden party Decoration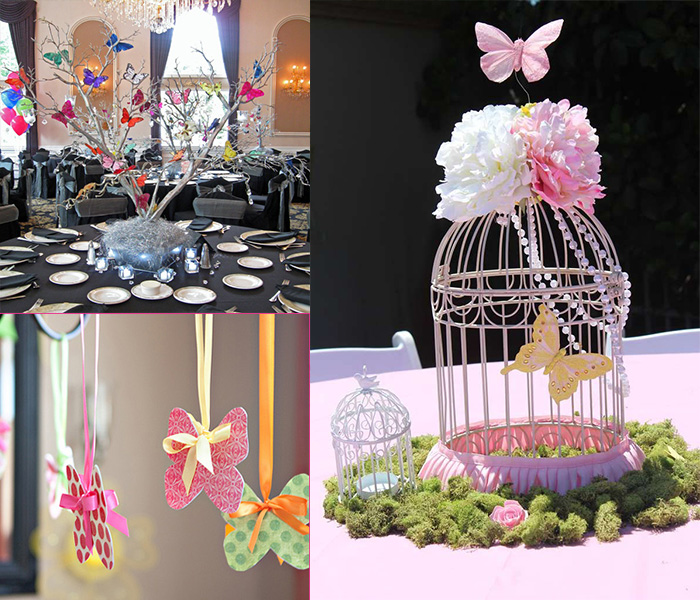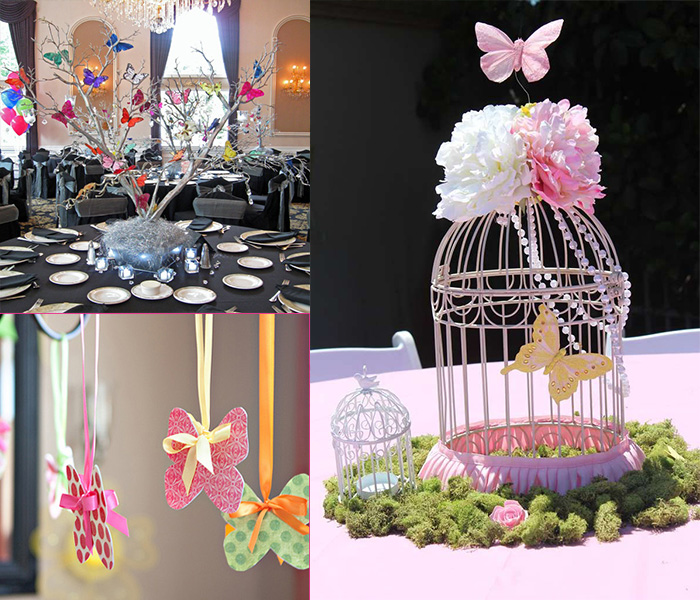 Make butterfly at home using paint brush, glue, wire and confetti. You can use large card board and cut the wings, now paint or glue the confetti on it as shown before. Now time is to stick on the Styrofoam bodies. Make the anatine using wires and stick black eyes using black dots. Now the time is to stick it as wallpaper or hang on the helium filled balloons. You can prepare every butterfly like this. You can also go ahead with sticking fairy wings on your little doll's dress. Use butterfly earrings, butterfly hair band for complete makeover. You can buy this jewelry from market or make it at home by sticking the small butterfly stickers on it.
Food and Drink according to Theme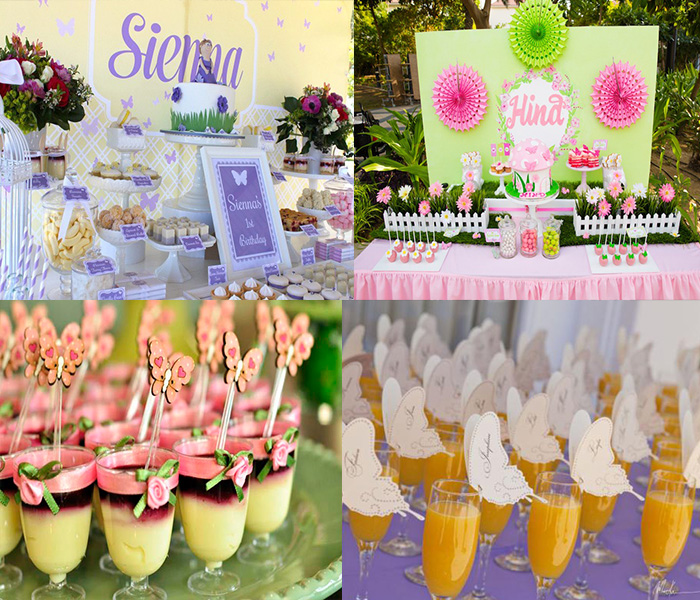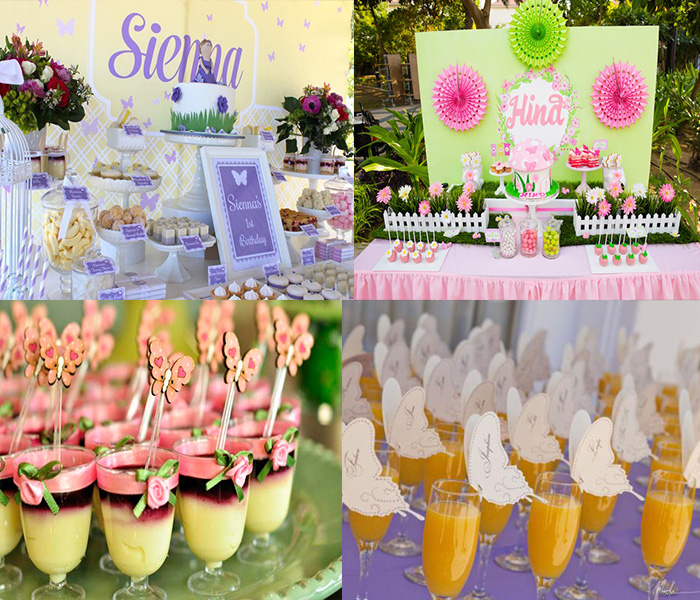 Set the tone of the party serving butterfly themed food and drink. Now there are so many personalized edible cookies and cakes available in the online food shop. Or if you wish to make it at home, get the cookie cutter of butterfly shape and make the butterfly shape cookies, fruits decoration cake decoration on your own. Use melted chocolates now in sides put pretzels for showing wings. Now freeze it, your butterfly chocolate is ready to serve the best platter in the party. You can follow the dirt dessert recipe and garden cupcakes from net and décor it on the dinner table. From pineapple to watermelon cut all the fruits in the butterfly shape for enjoying food. Stick small butterfly on the straw and dig into the flavored drinks.
Cake Decoration: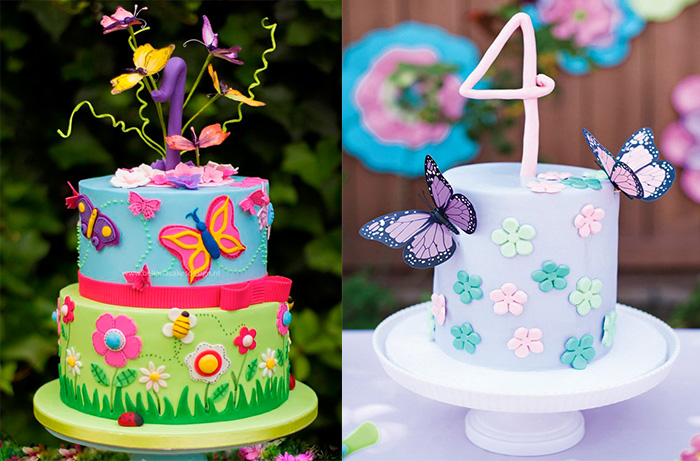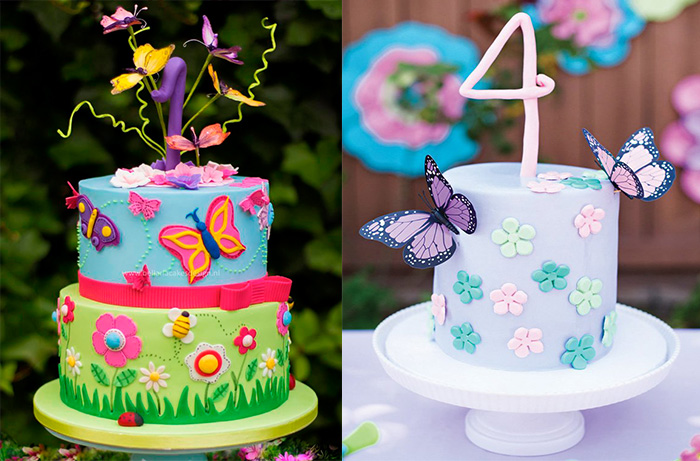 For this you need to get the simple white table cloth. Cut the paper petals of colorful card paper, now around the tablecloth tape the petal, your flowery table cloth is ready to throw an amazing decoration. Use the butterfly printed paper plates, paper napkins, paper glass and many others to deck the cake table. Most important is the cake decoration. Top the butterfly toy on the cake or get the butterfly shape cake from online shop. Blow the helium balloons on the sides of cake hanging butterfly on each and every balloon. Use a silk curly ribbon to tie the bugs and butterflies to fly all around the party place.
Butterfly Garden party Games: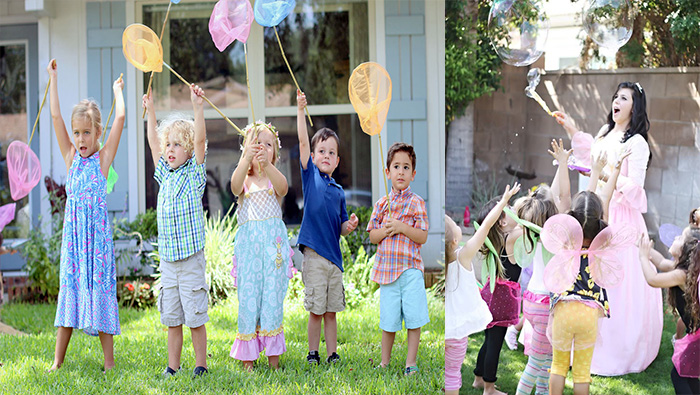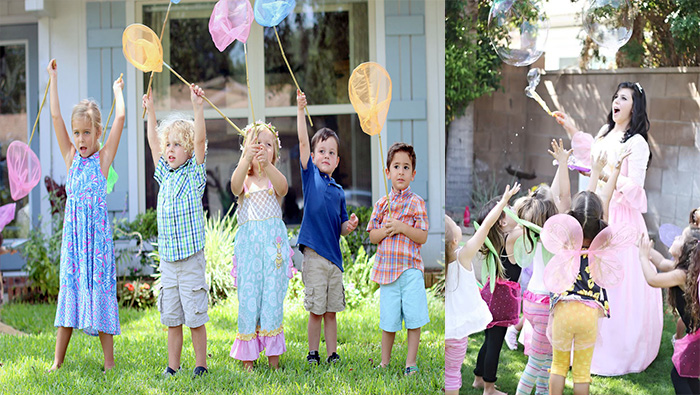 Butterfly hunt, Butterfly Cocoon TP Wrap, Elphin Game, Butterfly nature scavenger hunt, scavenger hunt suggestion, birthday relay races and much more fun butterfly party game you can arrange for fun.
Butterfly Party Activities: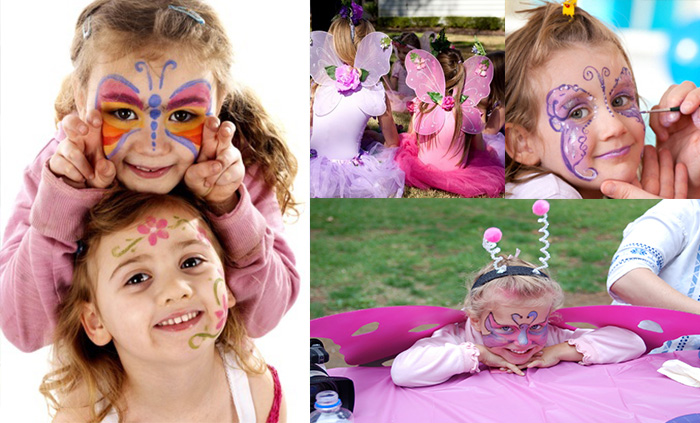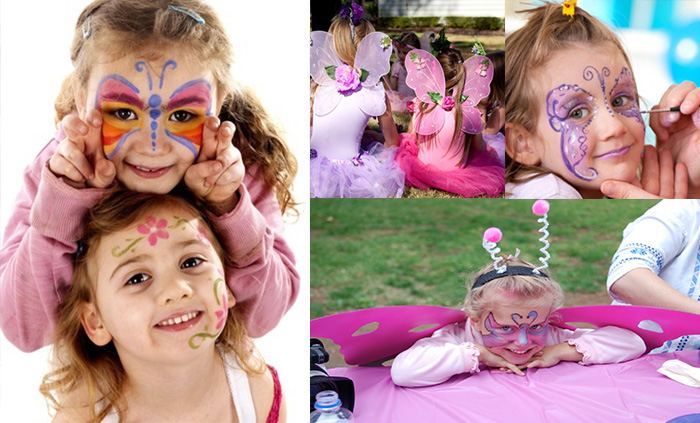 Let the boys and girls come and decor the butterfly wings. As we told in the invitation card, girls can paint the butterfly with golden glitter and glue it on hair ring, bracelet or even on the shoes. On the other side boys can glue this glittery butterfly on the magnet strip for magnet for a nice magnet refrigerator. Invite kids to decor the cookies or cup cakes with frosted candies and writing edible gel.
Party favors: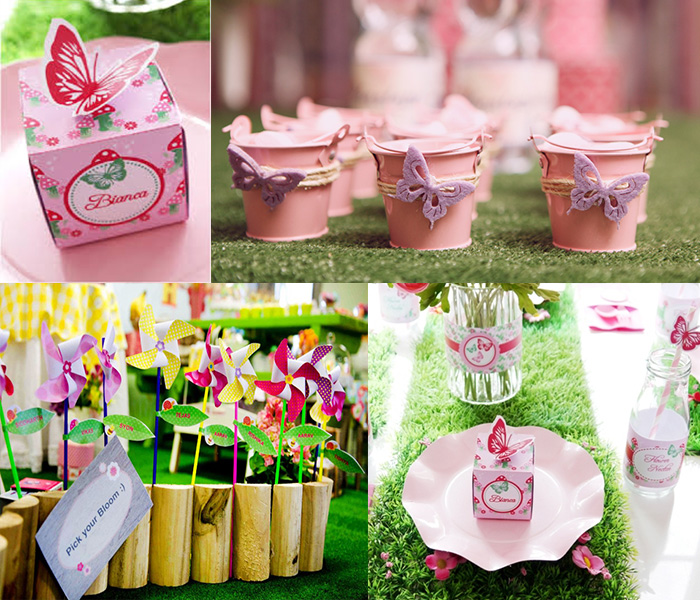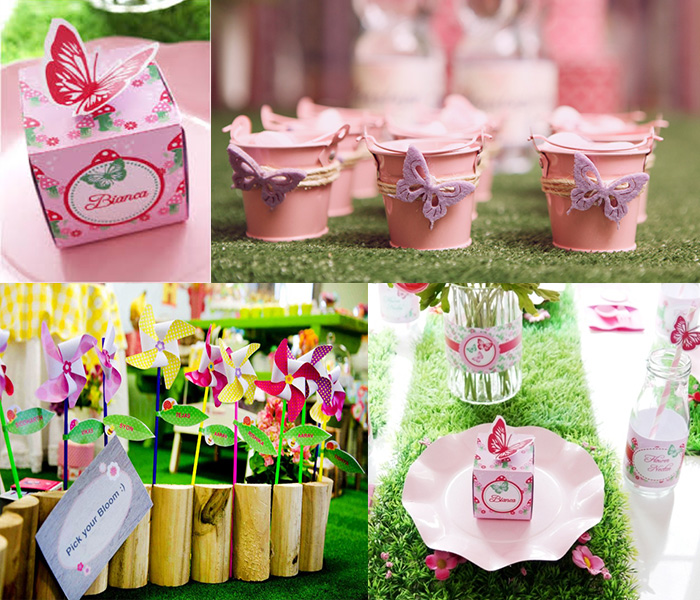 Handle the goodies bag as a thank you favor to your guests. You can fill the leftover butterfly cookies, chocolates or snacks in the butterfly printed goodies bag. Tie it with pretty net cloth and silk strings; it will give a stunning look to your goodies bag.
Butterfly theme party is an excited theme for Birthday bash. And your task is going to complete with the above your imagination ideas of butterfly themed birthday party. You can improve it by including your own thoughts and decoration of your mind. This is just an idea how to arrange the party. You can also take your children's help in making this, so go for it.
Author Bio:
I am Celine Wilson here. I am manager at SendFlowersAndMore.com which is online gifts shop for all occasions over different countries. We also offer different types of flowers for different occasions like birthday, anniversary, thank you or many more. These online stores of flowers have become an easy way to order and send flowers.
The following two tabs change content below.
Akshay Sharma
Hi! I'm Akshay Sharma. I'm a blogger at Imagination Waffle. I love to read and write about Fitness, Health & Lifestyle topics.
Latest posts by Akshay Sharma (see all)