5 Weekend Getaways – Raipur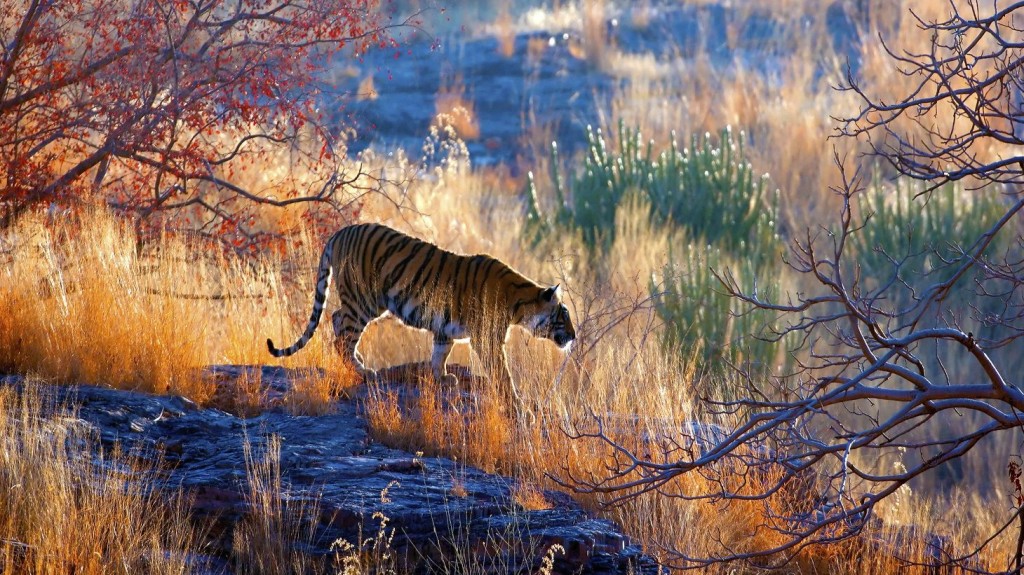 The multi-dimensional tourism tracks of this blessed state of Chhattisgarh, caters to tourism like no other state in India. What with being an area of archaeological and historical significance, a place famous for being situated on nature's lap, of rich culture and diverse heritage and an architectural marvel. There is a long list of places that you can choose from to while away your time on a weekend. In fact, you may end being confused about what to put on the list and in which order. Therefore, we are here to help you choose from the abundant choices.
Kanha Tiger Reserve
A place of national treasure, the Kanga Tiger reserve stretches over an area of 950 odd square kms. Not only is it a place of tourist interest in the state, but also ranks among top 10 must visit places in India. The area in which the park is situated is a low lying forest area, thereby making it a perfect home for a variety of flora and fauna. This national park has protected a wide range of species from becoming extinct. A wildlife enthusiast or not, this place is sure to leave you amazed.
Kanker
Lose yourself amidst the numerous waterfalls and lush green mountains. The Kanker region is very well known as a paradise getaway for the folks of the state. To add to the glory, there are the temples that surely deserve a visit. Not to forget the different dams, that are a sight to behold during the monsoon season. Chhattisgarh is the unsung hero of all Indian states when it comes to being a natural beauty.
Bilaspur
What would make your weekend all the more exciting would be an innocent bike ride to the nearby town of Bilaspur. At just 113 kms from Raipur, a visit to the city of Bilaspur would make for an ideal getaway to wriggle out of your monotonous routine. If you are looking for an adventurous ride then you could choose a superbike on rent and zoom away. While in Bilaspur, you may not want to miss out on its various archaeological sites and temples. One of the most important ecotourism spots of Chhattisgarh which sees a global tourist population every year, all through the year.
Pench National Park
The areas in and around the state of Chhattisgarh is so rich with a variety of plants and animals and so blessed is it by nature, that it comes as no surprise that there are a lot of national parks and wildlife sanctuaries here. Add another spectacular natural land to the list another national park/tiger reserve that goes by the name Pench National park. You may be familiar with this forest area, as the evergreen character Mowgli's (yes, the Jungle book's protagonist) little jungle.
Chitrakote Waterfalls
Who doesn't like an enchanting view of a majestic water body in full force action? Regarded as the widest waterfall in India, it stands 29 m tall, splashing and spattering the place with large quantities of water. This place transforms completely and sees a whole new life breathed into it, during the monsoon season. And nothing would complement a visit to this heavenly destination like a good old bike ride.
Book your two wheeler on rent in Raipur from Wheelstreet.com choose from a huge fleet and book your bike on rent in 3 simple steps and get going.
The following two tabs change content below.
Akshay Sharma
Hi! I'm Akshay Sharma. I'm a blogger at Imagination Waffle. I love to read and write about Fitness, Health & Lifestyle topics.
Latest posts by Akshay Sharma (see all)