5 Of The Best Places to Unplug From Work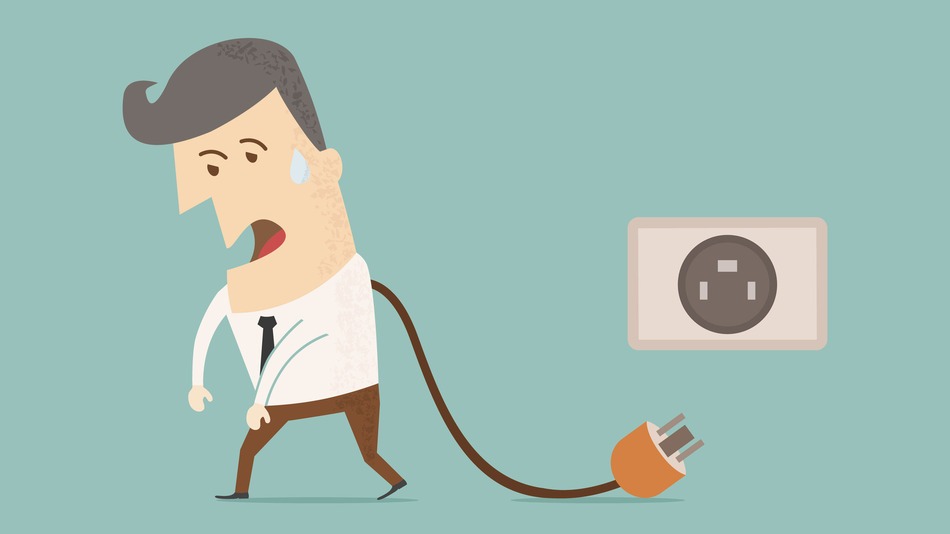 It doesn't matter how much you love or hate your work, sometimes you need to get away. Working without ever taking an extended time away isn't healthy and will hurt your productivity in the long run. As difficult as it is in our modern society to go on a digital detox from work and everything else, it's good to set aside some time to do just that.
One of the best ways to get away from your responsibilities to rest is to go on a vacation. Before leaving, tell people from work and others who won't need to contact you in an emergency that you won't be able to be reached. Let them know what date they'll be able to contact you again, then leave. As difficult as it can be to break away for awhile, in the end, you'll be glad you did it.
The list below gives some suggestions for your sabbatical. Any of the following options would give you an excellent chance to relax, detox, and be refreshed.
Go to a Nature Resort in Canada
Are you hoping to find somewhere with no cell phone coverage to keep yourself from checking in on work while you're away? In Fairmont Kenauk, Montebello, Canada there's a nature resort that is literally off the electrical grid. It operates completely off solar power. There's no cell service at all, but if you really need to get in touch with someone there is a nearby pay phone
As crazy as unplugging might sound, you'll still have plenty to do. While enjoying the great outdoors, you can go fishing or hiking. There's also an area where you can play golf. Those who enjoy picnics are given that option with plenty of lovely picnicking areas to choose from.
If you'd like even more help relaxing, there's a spa you can unwind at while you take a break from the rest of the world.
Live Off the Grid in Mexico
If you're hoping to go off the grid and want a more tropical location, you'd love a certain small village on the southern Pacific coast of Mexico called San Agustinillo. There at Punta Placer you'll be far away from phones and television.
The resort gives you the opportunity to swim with sea turtles, surf beautiful San Agustinillo's waves, and hike in the rain forest. Instead of spending time talking on the phone, you'll be able to spend time out in nature, either by yourself or with loved ones you bring along.
You'll also have the opportunity to have aromatherapy massages while you're there, The resort's goal is to help you completely unwind and unplug for the duration of your stay there.
Go Where Cellphone Use Is Illegal
Did you know there's a place in the US where cellphone use is illegal? As crazy as it sounds it's true. There's a town called Green Bank, West Virginia located within the National Radio Quiet Zone.
Being in that zone makes it illegal to use either your cellphone or Wi-Fi. The reason for this strange law is because the town is home to the Green Bank Telescope, which is a radio telescope that needs the least amount of interference possible in order to receive clear signals.
Many people who are affected negatively from exposure to electromagnetic fields will come to Green Bank for a reprieve. It's also an excellent place to go for a break from your phone.
Go Stay in a Scottish Castle
If you're up to traveling a bit farther, go check out the Roxburghe Estates in Kelso, Scotland. Roxburghe Estates is a lovely place tucked away in a beautiful part of Scotland. While using your cellphone isn't prohibited there, it will get you far away from work, and depending on your cell phone plan, you may not get coverage while there.
If you choose to visit that part of Scotland, you'll have options such as going on a pheasant hunt with your friends or strolling through the gardens with your loved ones. You even get to spend your evenings the castle.
If you're wanting to unplug from work and the rest of your regular life, Scotland would be a lovely place to do it.
Go to an Island in the Caribbean
Not having to worry about your basic necessities for a bit of time can be an excellent way to cut back on your stress and improve your outlook on life.
If you want to get far away from the worries of work, try slipping off to an island in the Caribbean. The gorgeous blue water full of tropical fish, sparkling white sand, and warm breezy days will all work together to help you relax and unplug.
If you want to go one step further in unplugging from your life, go to an
all-inclusive resort
. A resort that provides your meals, a place to sleep, activities, drinks, and more will make it possible for you to leave much of your life back at home. You won't have to worry about planning your days before you leave since the resort already has everything you need available.
Kiley Morrow is a travel/lifestyle blogger from Ocean City, MD. She has a passion for seeing new place and writing about it. She's a great source of travel tips and advice for those looking to travel abroad. Contact her at: kileyjmorrow@gmail.com
The following two tabs change content below.
Akshay Sharma
Hi! I'm Akshay Sharma. I'm a blogger at Imagination Waffle. I love to read and write about Fitness, Health & Lifestyle topics.
Latest posts by Akshay Sharma (see all)