What is the Full Form of MSME? How is it Good for Business Funding?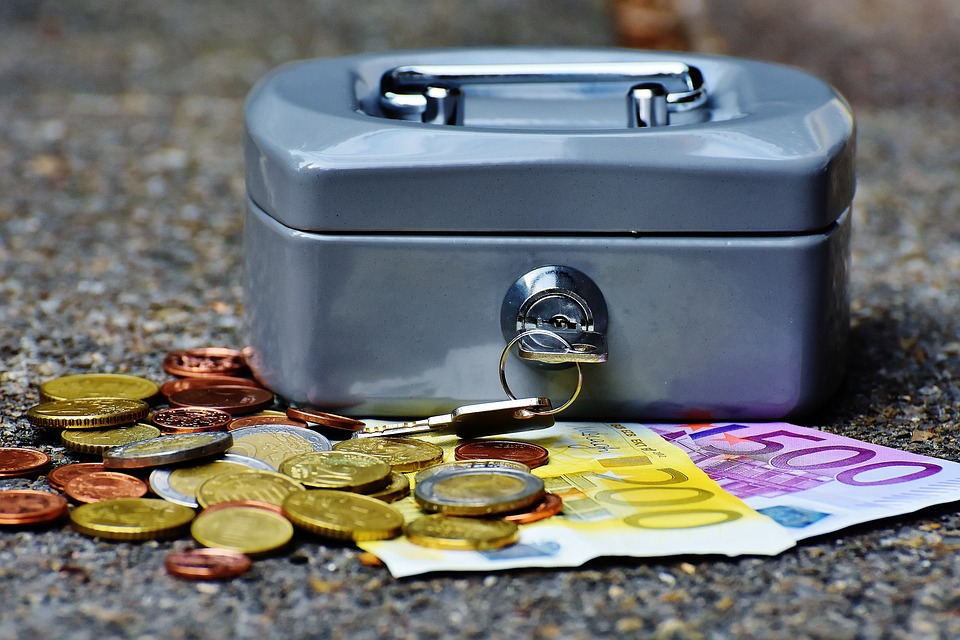 The MSME full form is Micro, Small, & Medium Enterprises. MSMEs form the backbone of the Indian economy, contributing about 6.11% of the GDP in the manufacturing sector and 24.63% in the services sector.
The Government of India has introduced several funding options to boost the number of MSMEs in India.
It intends to bring infrastructural and technological development in existing MSMEs so that their contribution to GDP rises to 50%.
MSMEs aims to employ 15 crore Indians from 11 crores currently. These enterprises are increasingly opting for business funding to upgrade their operational setups and output in a rapidly advancing and competitive Indian business scenario.
What is an MSME?
Businesses which operate under specific capital and investment spectrum are classified as Micro, Small, & Medium Enterprises. However, the definition varies depending on the sector.
In the manufacturing sector, firms investing up to Rs.25 lakh in fixed and working capital are classified as micro.
Enterprises with an investment range of Rs.25 lakh to Rs.5 Cr are termed as small. Companies which invest between Rs.5 Cr and Rs.10 Cr are called medium enterprises.
In the services sector, institutions which invest up to Rs.10 lakh are considered as micro-enterprises.
Business units investing between Rs.10 lakh and Rs.2 Cr are termed as small enterprises. Lastly, firms investing Rs.2 Cr to Rs.5 Cr are termed as medium enterprises.
Government loan schemes for MSMEs
To encourage the contribution of MSMEs to the Indian economy, the government has launched several schemes to assist them in meeting their business requirements.
You can consider this government-funded help your business raise finance –
MSMEs can avail business funding up to Rs.10 lakh under the MUDRA scheme. Individuals use this fund to either launch a business or to meet the expansion needs of an existing MSME.
MUDRA loans are sanctioned by both public and private financial institutions at an interest of 8.40%. The tenor of MUDRA loans is usually set between 1 to 5 years.
Business finance between Rs.10 lakh and Rs.1 Cr can be availed by MSMEs under this credit option. These loans are approved quickly for immediate capital needs. The rate of interest is an affordable 8%.
The automated process used to examine applications uses the CIBIL score of the applicant for flexible tenors.
The Credit Guarantee Trust Fund for Small & Medium Enterprises (CGTSME) scheme has disbursed multiple business loans to these enterprises. This scheme offers to financially cover up to 85% of a sanctioned loan amount in case the enterprise is unable to repay.
Loans of up to Rs.2 Cr can be sanctioned by financial institutions under this scheme. However, industries involved in educational and vocational training, agriculture, and self-help groups are excluded from this credit guarantee scheme.
Other government credit schemes for small manufacturing and service sectors include Stand-Up India and credit facilitation options provided by National Small Industries Corporation (NSIC.)
Why do MSMEs benefit from business funding?
As MSMEs attract a lot of initiatives and undertakings from the government, business owners look for ways that expand their enterprises to compete with the global export market.
Digitalization and technological advancements in the manufacturing sector ensures that MSMEs possess enough skill capabilities to function under the new operational processes.
An enterprise has several options to allocate funds into areas that improve profitability. MSMEs may opt for a steady cash flow for technology to increase business efficiency, greater purchase of inputs and assets, and expansion.
They can also use business funding to fund recruitment and renovation of the business outfit.
NBFCs such as Bajaj Finserv offer business loans for MSMEs up to Rs.30 lakh. MSMEs can avail customized loans at attractive rates to fund their business requirements.
This NBFC also provides pre-approved offers that help borrowers apply for the loan easily thanks to a simpler process.
Business funding helps enterprises to deal with financial hurdles in business operations effectively. Refer to the most suitable scheme and avail the necessary finances. Before applying, make sure you or your business is eligible as per the scheme terms and conditions.
The following two tabs change content below.
Akshay Sharma
Hi! I'm Akshay Sharma. I'm a blogger at Imagination Waffle. I love to read and write about Fitness, Health & Lifestyle topics.
Latest posts by Akshay Sharma (see all)