What is Debt Consolidation & Difference Between Secured Vs. Unsecured Debt Consolidation Loans?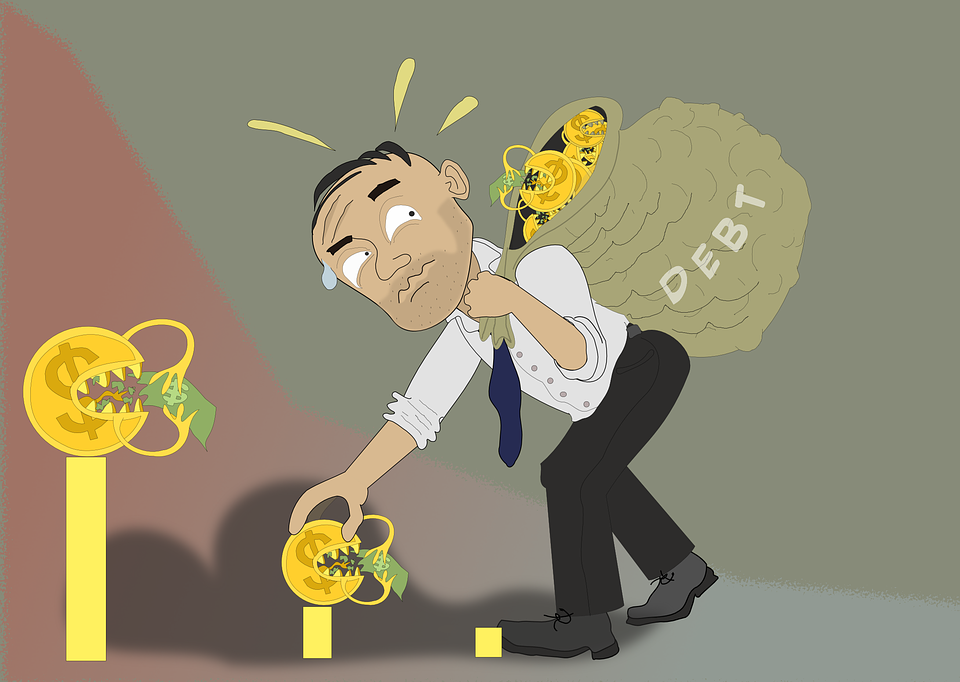 Debt consolidation is a process of availing finance to clear off existing liabilities at a lower interest rate. In this kind of loan, the borrower clubs all his high interest debts under a single loan profile and repays this consolidating loan amount with a single EMI.
Apart from enjoying the low-interest rate and less number of EMI payments, the individual can simplify the complicated process of maintaining different bill payment records. Debt consolidation loans are offered by several financial institutes at fixed interest rates with the provision of regular EMI payments. However, the tenure of loan repayment varies from lender to lender; usually an individual can hold his loan up to 2 – 20 years.
Loan consolidation can be availed in two ways –
A secured debt consolidation loan.

An unsecured debt consolidation loan.
Secured debt consolidation loan
A secured debt consolidation loan is availed only when an individual pledges his property to the lender. The property has to be either commercial or residential and should contain your proper ownership documents. The money lent by the financial institution would be against the valuation of the property kept as collateral.
Loan against property in India is considered as the most sought after way to consolidate high interest unsecured debts. You can get out of debt trap by a loan against property scheme and pay a lower interest rate on the amount borrowed. A loan against property helps an individual procure an amount against his/her pledged property and clear his existing debt affordably.
Several financial institutes, including NBFCs like Bajaj Finserv, offer Loan Against Property for Debt Consolidation for easy and convenient repayment of existing unsecured debts. It offers lucrative benefits like extended loan against property tenure with financial assistance up to Rs. 3.5 Crore, depending on the valuation of your property.
They also provide pre-approved offers on such credits, which saves your time from the tedious application process. These offers are also valid on other financial products like business loans, personal loans, home loans etc. You can also check your pre-approved offer by just entering some necessary information like name and contact details.
Loan against property documents
To avail debt consolidation through a loan against property you need to provide specific documents. The documents are –
Address proof that includes Voter ID card/ Aadhaar card/Passport/Driving License etc.

Identity proof that includes Voter ID card/ Aadhaar Card/ PAN card/ Passport etc.

Property ownership documents.

Last three years income tax return files.

Income proof that includes salary statements from the bank of the last three months.
Apart from the above mentioned documents, the borrower would require to meet specific eligibility criteria to avail this credit. The loan against property eligibility criteria are as follows:
Eligibility criteria for salaried employee
To achieve faster loan facility, you need to meet the following requirements:
The candidate has to be an Indian resident.

Has to be within 33 to 58 years of age.

The candidate should be a salaried employee of an MNC.
Eligibility criteria for a self-employed borrower
The candidate has to have a proper income source

The candidate has be within 25 to 70 years of age

Has to be a resident of India.

A poor credit score affects loan against property eligibility. A borrower has to maintain decent creditworthiness, as it determines if he is a trusted borrower.
An unsecured debt consolidation loan
A lender accepts to provide unsecured loan for debt consolidation to a borrower only by banking upon his/her creditworthiness. Such loans are offered mostly to existing customers who already have multiple existing loan accounts with the lender and are repaying them fruitfully. Note that, lenders offer these debt consolidation loans to help borrowers repay. Rarely do financial institutions offer unsecured loans to an individual who already has multiple existing loan profiles elsewhere.
Difference between a secured and unsecured debt consolidation loan 
The most notable differences between secured and unsecured debt consolidation loan are –
A secured loan offers favourable payoff terms like longer loan repayment tenure while unsecured levies shorter loan repayment tenure.

The rate of interest charged over the principal amount in secured loans is lower than the interest charged on unsecured loans.

Secured loans are more comfortable to be procured from the lender, as the lender is assured of the repayment of loan either through the collateral or amount credited.

Secured loan offers higher borrowing amount than unsecured loan. As the loan credited is against the property kept as collateral.

Unsecured loans do not impose property confiscating risks over the borrower. However, in secured loans, the lender has the authority to seize your collateral property if you fail to repay the loan within the stated tenure.
Refer to leading lenders who provide loans which are customised for debt consolidation with additional benefits such as no charge part prepayment and foreclosure. Also, it is always advisable to opt for secured debt consolidation loans as secured loans come with more attractive interest rates in comparison to unsecured advances.
The following two tabs change content below.
Akshay Sharma
Hi! I'm Akshay Sharma. I'm a blogger at Imagination Waffle. I love to read and write about Fitness, Health & Lifestyle topics.
Latest posts by Akshay Sharma (see all)