The Best Guide to Buying a New Car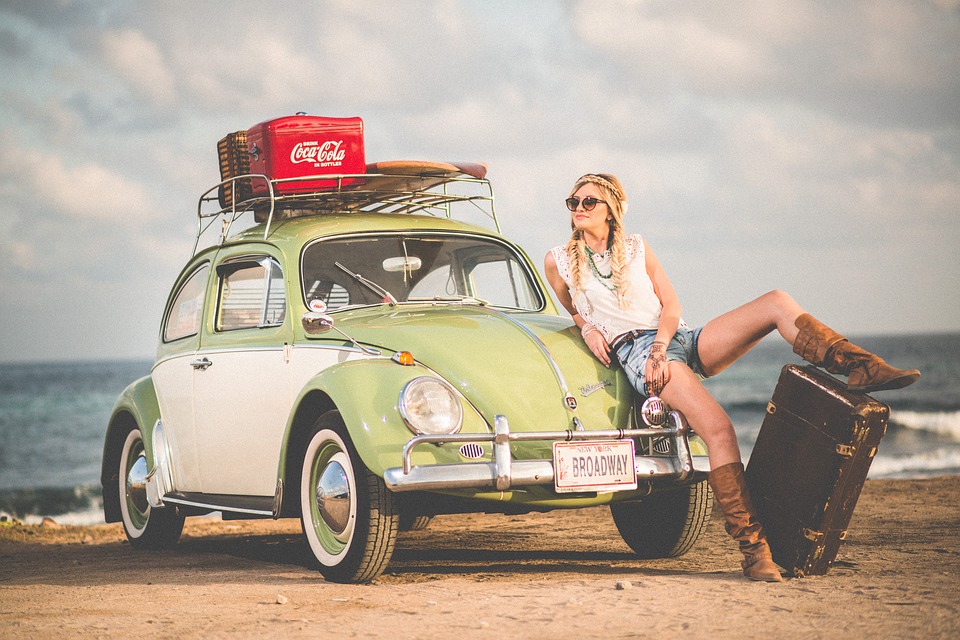 Buying a new car is an exciting experience, but it can be easy to get carried away before you make your purchase. Whether you're buying your car from a dealership or a private seller, it's important to do your research and be prepared.
Sellers will usually provide the car 'as is', leaving the responsibility on you as the buyer to be fully aware of what you're purchasing. However, there are a few good rules to follow when shopping for a new car which can help you to avoid issues and save money.
Take Time to Research
Planning can help you to avoid common mistakes and take advantage of opportunities for discounts. Factors such as when and where you'll buy your car are often overlooked and can have a big impact on your price.
Considering your situation can help you to choose a car that will best suit your budget and needs. If you're planning to start a family for example, a larger car may be more appropriate. Writing a list can be a good way to order and prioritise the most important requirements for your car.
Sellers will provide a lot of information on a vehicle's components and history. It's useful to be prepared with a basic knowledge of car jargon so you can understand whether there is cause for concern. With proper understanding you can raise questions if something in their report is missing or to confirm the quality of parts.
Tip: Plan to purchase your car at the end of the month. This is when dealerships are looking to increase their sales and may be willing to drop prices.
Plan for the Future
When budgeting for your car, it's important to factor future costs into the overall price. The price of car insurance for example can be affected by the car's make, model and safety rating.
Other long term costs such as fuel consumption and service costs should be taken into account. Most car dealerships will list the fuel consumption of a vehicle, but in some cases you may need to research this yourself.
The availability of spare parts for your car can also be a hidden cost. Often, the rarer a car is the harder it is to find parts and the more expensive they will be. Certain automobile brands will have more expensive parts because they make fewer cars or are manufactured overseas.
Tip: The potential resale value of your chosen car should also be part of your planning. Good safety features and fuel efficiency are two points that can help to preserve a car's resale value.
Arrange Finance Early
Having your finance pre-approved can give you a more solid bargaining position when it comes to the sale, as well as helping you to be firm on your budget.
Arranging your own finance rather than working through a dealership can often be a better option for financing, as it opens up possibilities such as salary sacrificing and novated leases. These options are flexible methods to finance a new car and can provide a range of benefits to the car buyer.
Tip: Matching a loan correctly to your finances can help you to get on top of repayments faster and will reduce your interest costs in the long term.
Beware of Extras
Salespeople at dealerships will often try to add unnecessary or expensive insurance and warranties to your car's price as part of a package. While this may seem like a convenience, these extras are often sold at a mark-up and should be checked against standard prices.
When negotiating, there may be cheap extras that sales people offer to secure a sale or offset a point that you bring up. It's important to carefully consider the value of an added extra and whether it's a fair compensation or something that you won't use.
Tip: Many extras will be cheaper if you buy them yourself afterwards. However certain work must be factory fitted to avoid disrupting your warranty.
Making the Purchase
Before deciding, make sure to take a test drive. It will give you a better feel for the car and how it drives. If you're deciding between two or more options, try to test drive each of them at least once. It could be the deciding factor.
Once you're sure you're interested in buying, be prepared to negotiate. You should know your price limit and be prepared to walk away from a deal if you aren't completely happy.
There is room to haggle on price if you have a valid point, for example if there is damage to the car, or there are features missing, however it can be counter-productive to make very low offers.
Tip: Try visiting multiple dealers and seeing if they will match their competitors' prices.
Planning and ahead and doing your research will ensure you're well placed to buy the right car at the best price.
Author's Bio:
This article was written by Daniel Defendi, who recommends easifleet for help with your car's financing.
The following two tabs change content below.
Akshay Sharma
Hi! I'm Akshay Sharma. I'm a blogger at Imagination Waffle. I love to read and write about Fitness, Health & Lifestyle topics.
Latest posts by Akshay Sharma (see all)