Six Reasons Why Your Kid Must Learn To Swim Today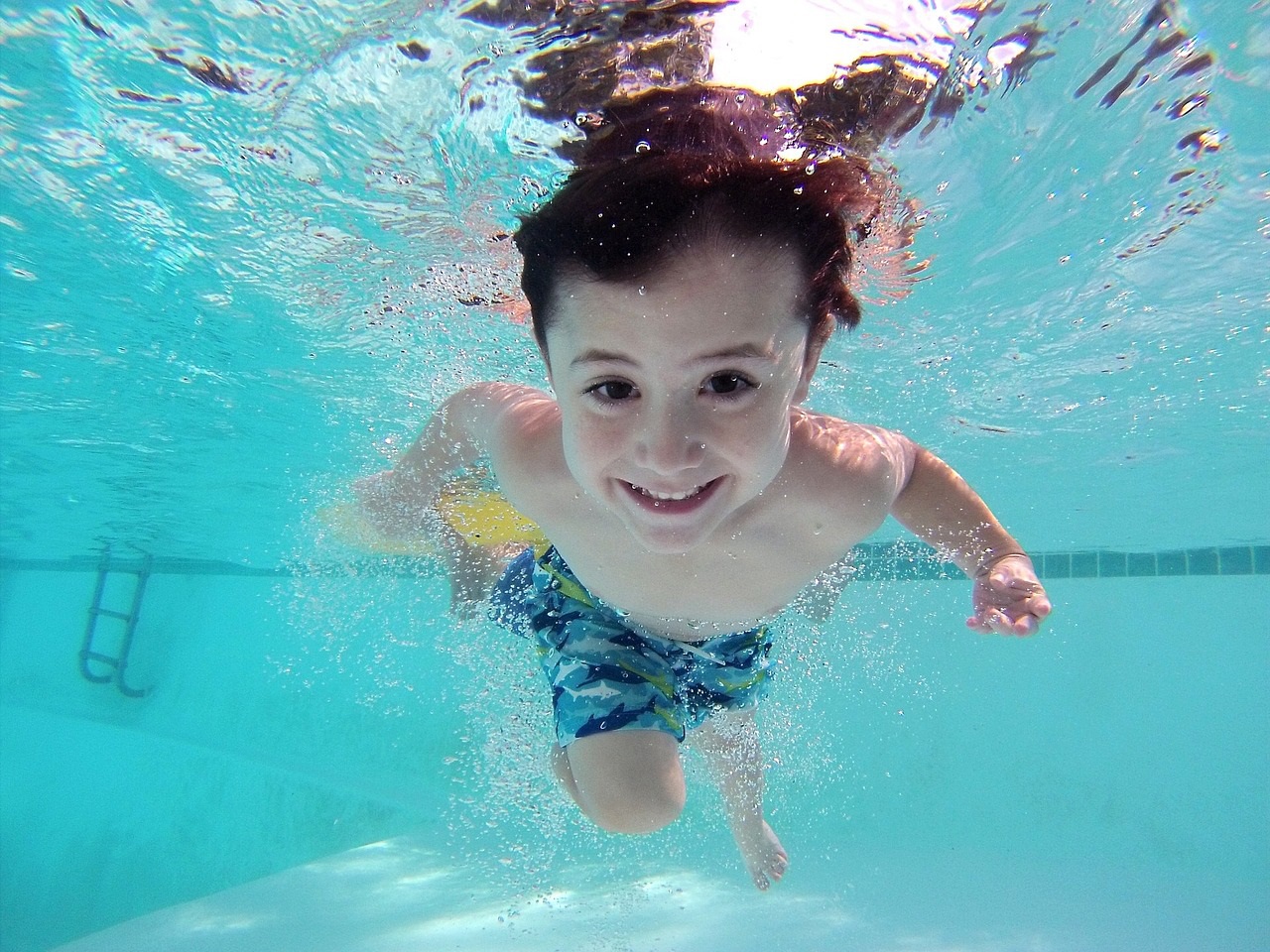 Teaching your kids to swim is more than just a past time to keep them busy during the weekends or during their vacation. Swimming is one of the most important life skills which will have a huge impact on one's health and safety today and in the long run.
The earlier you encourage your little swimmers to hit the pool and make the skill part of their lifestyles, the earlier they can reap the hefty benefits of swimming. To break these benefits down, here are six particular reasons why learning to swim is beneficial to your little ones.
1. The younger, the easier to learn new skills
Swimming is a lifelong skill every youngster should learn. In terms of their ability to learn and adapt the skill of swimming, most trainers agree that younger kids are easier to train compared to the older ones. Aside from the fact that younger kids can absorb knowledge faster, another strong point is the development of a child's fear of water is reduced when they are exposed to swimming at an earlier age.
So what is the right age for a child to be engaged in swimming lessons? Kids, as young as one year old, may be familiarized with the water but the best age for swimming lessons according to experienced instructors is 4 to 5 years old. According to Terri Lees, a Red Cross instructor, kids won't really become competent swimmers until age 6 or 7 but training them to swim at ages 4 or 5 is a great start.
2. Swimming encourages earlier physical development
Every parent wants their children to grow as active, vigorous, and healthy as possible. Aside from feeding them well, you can start it right by engaging them in swimming, a low-impact sport, which uses every major muscle groups in the body yet puts less strain on your child's soft and fragile joints and connective tissues.
Swimming is one of the best ways to combat the risk of childhood obesity. The active engagement to the sport helps improve your child's flexibility, balance, and posture. It also encourages overall well-being by boosting your child's strength and stamina and promoting healthier heart and lungs.
3. Swimming improves your kid's mental health
Aside from improving the physical state, swimming is also beneficial to your child's mental health. A study conducted by the Griffith Institute for Educational Research in Australia found that kids who took swimming lessons were able to show excellent motor skills, physical development, language development, and self-confidence sooner than the other group of kids, which are non-swimmers.
So how did this happen? A study of Howard Carter of the School of Sport Science department of University of Western Australia found that immersing one's body in water to the heart level helps increase the blood flow to the brain's cerebral arteries. The phenomenon thus enhances one's vascular health and cognitive function.
4. Swimming delivers good vibes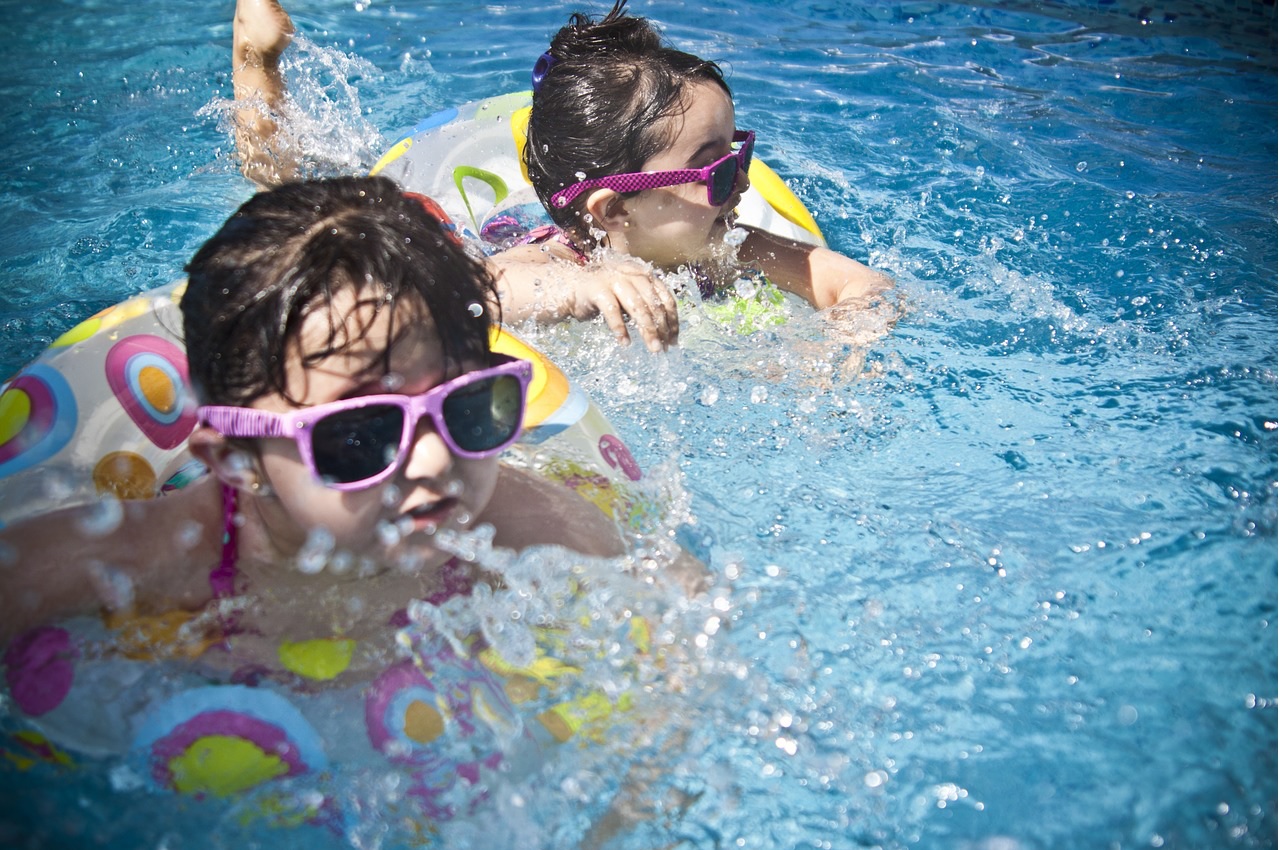 From acquiring new swimming techniques to casually flipping their little feet in the water, swimming, without any doubt, can boost a child's mood and emotional state. After a few swim lessons, you'll notice that your kid gained more confidence, and he or she is proud to show off new skills to his or her family and friends.
It is explained by science that swimming helps release endorphins, our body's "feel good" hormone. According to CDC, swimming can improve overall mood and help fight depression.
5. Swimming opens the door to exhilarating adventures
Your child's acquired swimming skills act as a stepping stone to beautiful adventures he or she may experience at a very young age. For instance, your child can participate in swimming competitions to boost your kid's self-esteem and to meet new friends. His or her swimming ability can also be a powerful key to great discoveries and experiences, like seeing the captivating marine world through scuba diving and other fun water-based activities.
6. Swimming promotes safety for kids and peace of mind for parents.
According to WHO, drowning is the third leading cause of unintentional injury death globally. The highest drowning rates are among children aged 1-4 years. The rates are followed by children aged 5-9 years. There's no doubt that proper knowledge can save lives and you can give your kids the strong advantage by engaging them to swim lessons.
Swimming lessons can help reduce the risk of drowning by as much as 88%, a study of Eunice Kennedy Shriver National Institute of Child Health and Human Developing found. Aside from proper swimming skills, kids will also acquire water safety skills and pool safety rules which help reduce the risk of injuries in the event your child accidentally falls in deep water unguarded. It will also give you something priceless as a parent – peace of mind.
Author:
Despite her busy daily routine, Carmina Natividad still manages to find time for a little self-pampering. Aside from hitting the pool during the weekends, she also finds interest in writing articles focused on health, wellness, and beauty. She is now one of the writers for Swimprint, a go-to shop for swimming enthusiasts in the UK.
The following two tabs change content below.
Akshay Sharma
Hi! I'm Akshay Sharma. I'm a blogger at Imagination Waffle. I love to read and write about Fitness, Health & Lifestyle topics.
Latest posts by Akshay Sharma (see all)