Six Of The Best Beaches To Swim In America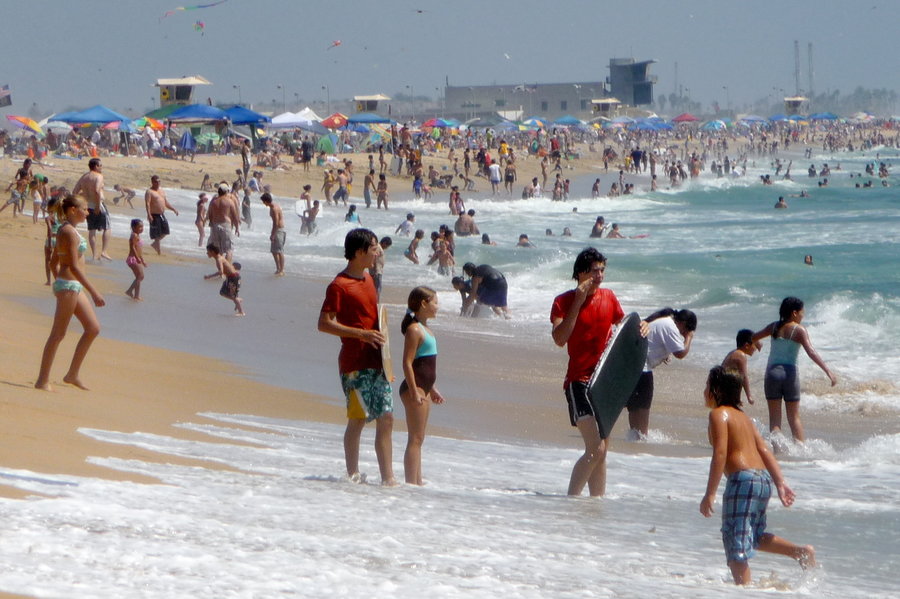 America has a lot of beautiful tourist spots and it is also a place known for having different kinds of beaches that everyone loves. For those who loves to swim in the ocean, America is probably the best place to visit because they have so many great beaches to go to and some even offers different kinds of activities like jet ski, snorkeling, scuba diving and many many more.
If you wanna know more, see the list below:
Hanauma Bay Beach Park
Hanauma Bay Beach Park has been voted as the number one beach in America that is why you should definitely go to this wonderful place. Hanauma Bay Beach Park is located right at the heart of the Oahu islands in Honolulu, Hawaii. If you are visiting Hawaii, Hanauma Bay Beach Park is the place to be!
Siesta Beach
If you ever happen to be in Florida, Siesta Beach is the place to be. This is one of the most famous beaches in Florida, USA. Siesta Beach is very known for its quartz-sized white sand. You will surely enjoy swimming in this gorgeous beach!
Kapalua Bay Beach
Kapalua Bay Beach is also popular to tourists and a lot of people are going here to snorkel, swim, scuba dive, do picnics and many more. Kapalua Bay Beach is located in Maui and according to residents and tourist, Kapalua Bay Beach is the best island in Maui in Hawaii.
Coast Guard Beach
Do you have a planned trip in Massachusetts? If so, swing by to Coast Guard Beach because you will be able to see what everyone is talking about. Coast Guard Beach is perfect for those who just wants to have a relaxing vacation. Swimming is fun in this place.
Grayton Beach State Park
Another gem in Florida is the Grayton Beach State Park. Grayton Beach State Park can be located in Walton County, Florida and it has a wonderful view because you will get that countryside feeling when you enter the park. Grayton Beach Park should really be part of your bucketlist!
Coronado Beach
Last but not the least, Coronado Beach! If you are heading to San Diego, you should definitely try the best water activities in Coronado Beach beause you will surely enjoy. Coronado Beach is a wide beach that is set at the back of the Hotel del Coronado. This is a place worthy of visiting!
Swimming in beaches is really fun especially in America. You just have to know that there are different gears that you must wear in order to be safe. You should definitely visit the six best beaches in America!
Author Bio: Mark Aldrin Hipolito is a daytime writer for Swim Print, one of UK's top provider of swimming caps and many more equipment. Mark is very passionate in writing tips and advices to people regarding the swimming industry.
The following two tabs change content below.
Akshay Sharma
Hi! I'm Akshay Sharma. I'm a blogger at Imagination Waffle. I love to read and write about Fitness, Health & Lifestyle topics.
Latest posts by Akshay Sharma (see all)