Revival Of The Indegenious Saree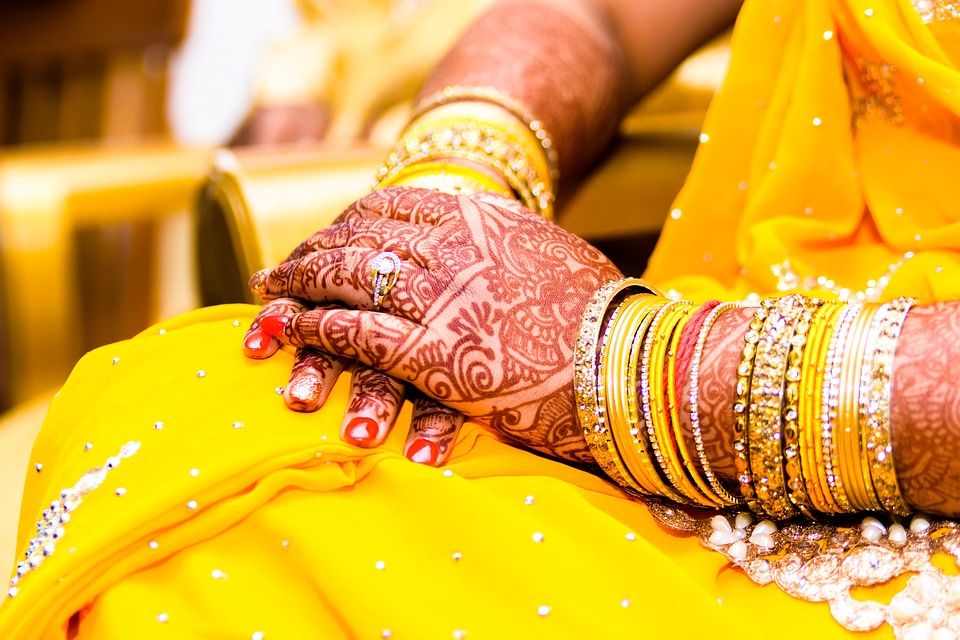 Saree is a traditional Indian garment worn by women. It is as diverse as the ethnicity of the country.       Woven in different fabrics, it is an epitome of grace and elegance. It consists of a long unstiched drape that is worn charismatically. You can also buy jamdani saree online. These are originally from Dhaka, Bangladesh, renowned for their geometric prints.
With the rising ehtnic looks, now is an ideal time to buy jamdani saree online.
Sarees were invented sometime around the birth of the Indus Valley Civilisation. They were mostly worn in cotton and dyed with natural substances like turmeric, indigo, red madder and lac.
The saree started out as a 3 piece garment and evolved with changing times.
KINDS OF SAREES
1)  Chikankari – Emerged in Lucknow, these are a cosmically beautiful to look at. They radiate a rather modest simplicity but keep things interesting at the same time. It is a culmination of beautiful hand embroidery. If we take a gander at celebrity look books, famous Bollywood actress Deepika Padukone donned a Chikankari saree for her reception.
2) Leheriya – Leheriya is a distinct type of bandhani saree, based on the tie and dye principle.
3) Chanderi – Originated in Madhya Pradesh these are made out of fabrics like silk, zari and cotton. It is easy to drape but has a very ethnic look to it.
4) Banarsi – The birthplace of banarsi sarees is Varanasi. They are predominantly woven in original silver and golden threads.
5) Bandhani – These can be traced back to Gujarat and Rajasthan and are best known for their vibrant colours and tie-dye outlook.
6) Kanjeevaram – Originating from Tamil Nadu, these are woven, rich in colour and have a culturally overt look.
SAREES ARE THE NEW CONTEMPORARY UNIFORM
This indiegenous garment has been around for centuries and was mostly donned by women. Festivals were a major attraction for women to resort to sarees. Nothing else screams ethnic better than a traditional Indian outfit.
But, for many years, there was a decline in the usage of sarees. They were swapped with westernised garments for purposes of practicality.
However, designers gave a major gusto to the traditional saree, making it in sync with contemporary fashion.
Sabyasachi Mukherjee, a Kolkata based Indian designer is one of the leading designers of India. He uses the traditional techniques but amps it up with usage of jewellery and vivid colours. The outcome is the redefined saree. He is vastly inspired by European art and French impressionists. The coming together of these exotic elements creates something truly scintillating.
Tarun Tahillani, a Mumbai based designer is best known for his westernised curation, keeping ethnic senseliblites in mind. This juxtaposition leads to an ingenious contemporary twist.
Abu Jani and Sandeep Khosala, are a dynamic duo, working side by side. The label is best known for their vivid and glamorous collections.
Manish Malhotra, a Mumbai based designer/ stylist typically known for his larger than life contemporary and glamorous clothing. He has a very roaring twenties vibe.
Masaba Gupta, also a Mumbai based designer, infamous for her work in chanderi sarees. She creates quirky patterns for her sarees and other garments. They have a very youthful connotation to it and are vastly imitated by local designers.
Anamika Khanna, is a Kolkata based based designer and a real asset to the country. Her designs are most uncommon and she never fails to surprise. With an aesthetic sense and a keen eye for design, she manifests eccentric collections. One of the most iconic sarees made by her was donned by Sonam Kapoor at the Cannes film festival.
AN AGELESS CREATION
As evidence suggests, sarees have definitely lured a way back in (not that they ever left). They are no longer considered to be something worn by elder women or confined to festive uses. The younger generation has taken a fancy to this traditional outfit and proudly flaunts it. In this generation of influencers we can see a heavy influx of sarees being worn. Some of the leading influencers of India have repeatedly collaborated with designers and donned sarees. They take a lot of pride in wearing them. A multitude of styling methods are used to contemporise the look or make it more traditional. The repercussion is pleasing to the eyes.
Not just influencers, even celebrities have placed a of weightage on sarees. It makes one feel enormously confident and true to their roots.
CONCLUSION
Clearly the definition and usage of sarees have vastly evolved but women still take utmost pride in wearing it. It adds an unspoken language of confidence and bestowing more pride on our culture and heritage.
The following two tabs change content below.
Akshay Sharma
Hi! I'm Akshay Sharma. I'm a blogger at Imagination Waffle. I love to read and write about Fitness, Health & Lifestyle topics.
Latest posts by Akshay Sharma (see all)