Removing Popcorn Ceiling-11 Tips to Do It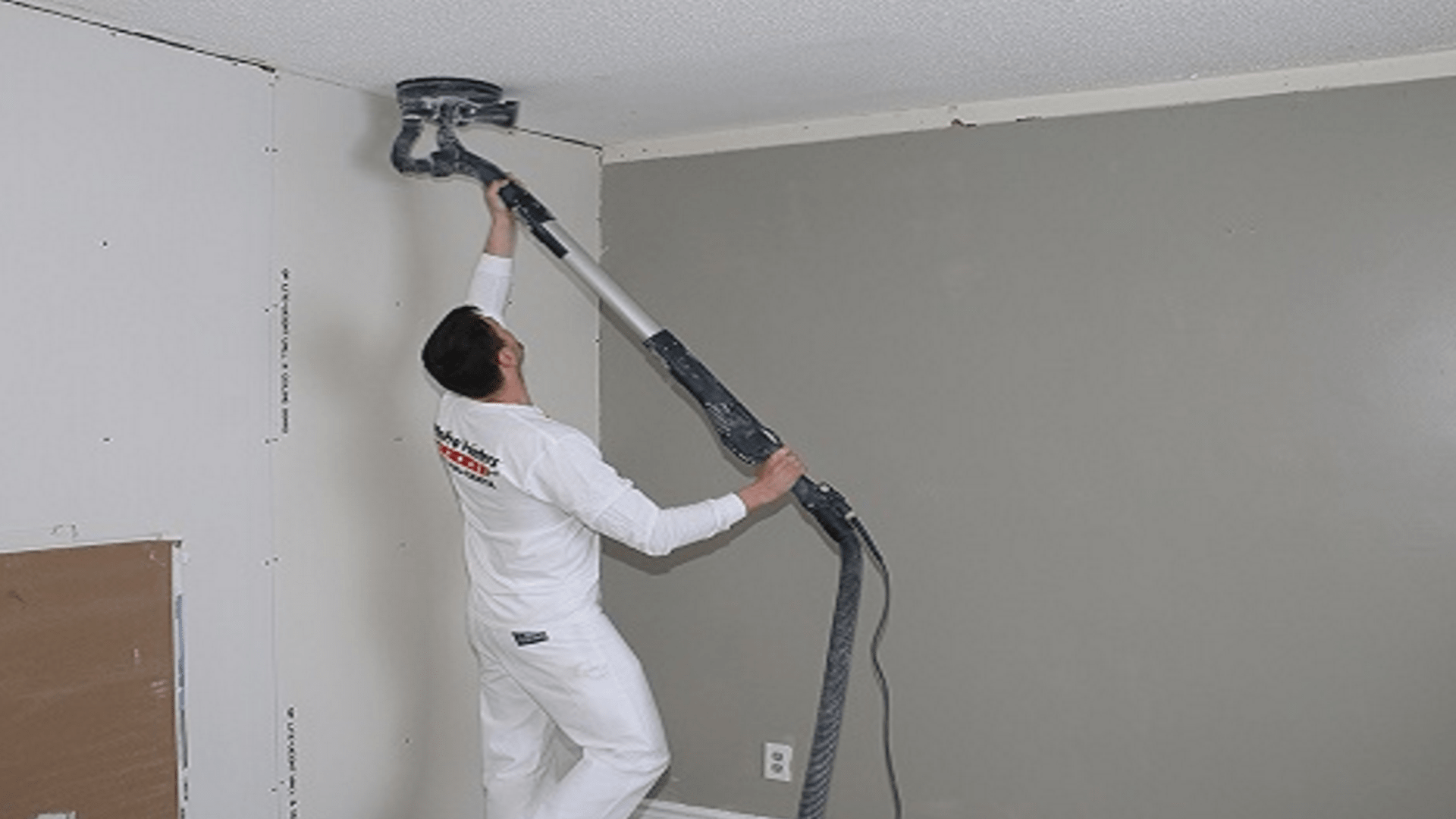 Popcorn ceiling is one of the house ceiling design. If you are planning to remove it, then you need some tools and preparation. In this blog, you learn eleven tips to remove the popcorn ceiling. If you are not able to do all this stuff by yourself, then you should contact professional painting contractors Cape Cod MA to get the best results.
Equipment You Need: The list of equipment you need include rosin paper, painter's tape, plastic sheeting, putty knife, rugs, liquid dishwashing soap, pump up sprayer, protective equipment, 6'' floor scraper, drywall tape and joint compound, sanding pad with a handle.
Tips for Removing Popcorn Ceiling
Following are the eleven tips for removing the popcorn ceiling:
1-First, scrape a small area of your room to remove popcorn ceiling. If you are not able to remove it dry, then dampen the surface with water and then try again to remove. Some texture will come out easily while some need to damp with water for removal.
2-If you have installed the popcorn ceiling in '90s then it may contain asbestos. This element is responsible for lung cancer. So, before you remove the popcorn ceiling you need to contact your local health department for testing a sample and then remove the popcorn ceiling through hands of professionals only.
3-Next, you need to cover your floors and walls with plastic to avoid the mess. Remember one thing, don't use the canvas drop cloths because it absorbs the water creating more problem for you. You need plastic covering to get rid of mess from sanding and repairing the ceiling.
4-If you are easy to remove your furniture from the room, then it is better to do it to save it from the mess. Furthermore, if you are moving everything out of a room, then you should cover it with drop cloths.
5- Your ceiling fans and light fixtures may get covered with wet popcorn. You may think that it is easy to remove when you know how to do it. But it is better to remove them to avoid accident spray water into your electrical fixture. To get the painting from an expert andavoid the problem you need to contact residential painting contractors.
6- If you have recessed light in your room, then it is recommended to put newspaper or rosin paper inside during the completion of removal of the popcorn ceiling.
7- For easy scraping and dust emission you need to wet the surface using a garden pump sprayer. Let it wet with 15 minutes before you do the scraping. You need to apply a little water otherwise a large amount of water can damage your drywall or will loosen the joint tape. In case, if the texture has not become soft, then you should spray again and wait for 10 to 15 minutes.
8- To protect your electrical wires in the ceiling, you need to cover it with painter's tape.It will keep the wiring dry during the process of removing popcorn ceiling.
9- When you start the removal process you should do it in small section (4 x 4 ft). If you will be working in a large area then popcorn will become dry before you scrape it off. If this happens, then you need to respray it and wait for 10 to 15 minutes. Moreover, if you are looking for expert assistance you need to hire professional residential painters to paint your property properly.
10- To catch the wet popcorn before it reaches to the floor you need to use the mud pan. Furthermore, you should use an edge of pan to clean off scraper when it is covered with wet popcorn.
11- To prevent gouing and protect your ceiling from repair you need to use a sander, file or an electric grinder to carry out the work. In addition, round off the corners of your scrapers whether its putty knife and drywall taping knife.
12- Before you paint, the ceiling scraping alone will not make your surface ready for painting. There will be gouges and dings that need to be fixed. You need to sand the ceiling to get a smooth surface for painting.
These were some of the tips you need to know along with the equipment for removing the popcorn ceiling. Hire experienced painting contractors Cape Cod MA, if you are looking to get a painting service for your property.
The following two tabs change content below.
Akshay Sharma
Hi! I'm Akshay Sharma. I'm a blogger at Imagination Waffle. I love to read and write about Fitness, Health & Lifestyle topics.
Latest posts by Akshay Sharma (see all)