Relive the Nizam Era in Hyderabad! 5 must-visit Forts, Palaces and Mosques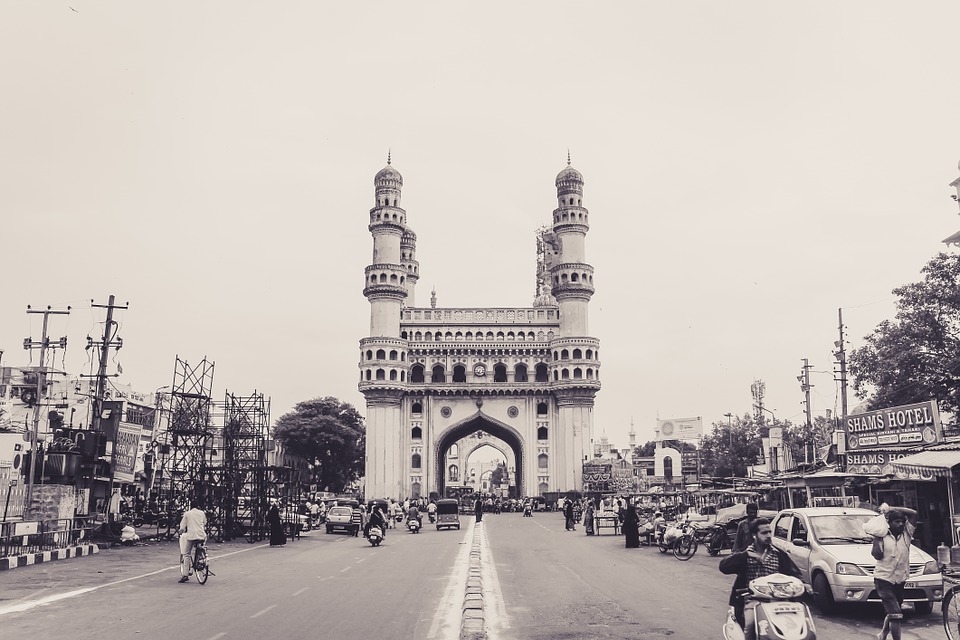 Endearingly known as the Pearl City, Hyderabad's history is steeped in the glory of the Nizams. Their lavish spend on the adornment of the city is still apparent in many of its forts and palaces. Most of these architectural landmarks display the exquisite Indo-Islamic style. The streets of Old Hyderabad are still straddled with forts, mosques and palaces that enhance the grandeur quotient. While much of the city has now been established as a corporate hub, it still has not lost its old-world charm. Hyderabad still offers respite to the seeking travellers with its elaborate gardens, elegant archways and enchanting minars and minarets.
Let us explore the 5 Forts, Palaces and Mosques that are a must-visit in this capital city –
The Falaknuma Palace
Meaning 'Mirror in the Sky' in Urdu, the palace boasts of an intriguing Italian and Tudor architecture enamoured with frescoes and stained-glass windows. It was taken over by the Taj Group in 2000 for renovation and has been functioning as a luxury heritage hotel till date. The allure of the Nawabi era still lives on in its exquisite hallways and arches. Visit this place for an uber-luxurious stay, a charming high-tea or just to behold the beauty of its precious paintings, chandeliers, furniture pieces and statues!
Mecca Masjid
The Qutub Shahis of Hyderabad started working on the structure but it was finished by Aurangzeb in 1694. It is named such because its central arch was built by bricks brought in from Mecca, adding a special touch to this formidable landmark. Visit to spend a few spiritual hours, preferably, in isolation!
Golconda Fort
Meaning Shepherd's Hill in Telugu, the Fort is perched atop a granite hill. Within its walls, there are a number of mosques, palaces and old buildings of historical significance. An interesting fact about the fort is that it housed the Kohinoor Diamond and the Hope Diamond at one time in history. Watch its renowned "Sound and Light Show" that narrates its glorious heritage and takes you back in time.
Chowmahalla Palace
Meaning four palaces in Persian, this architectural icon that was once in ruins, has now been renovated. Built in neoclassical style, it houses Afzal Mahal, Mahtab Mahal, Aftab Mahal and Tahniyat Mahal. The Khilwat Clock at its Clock Tower has been recording time for the last 250 years. Every corner of this palace is a study in magnificence, one that requires elaborate exploration.
Hyderabad is a city that stands tall and proud owing to its cultural supremacy and historical heritage. For all this and more, it remains a much sought-after tourist destination among travellers from all around the globe.
The Charminar
The major attraction of the city, the Charminar is a majestic monument-cum-mosque situated in the middle of a crowded 'chauraaha'. This is yet another example of Indo-Islamic style of architecture with dome-topped minarets on each of its four sides. Be captivated with every aspect of this historic structure! So if you want to travel Hyderabad do a train ticket enquiry in advance and check pnr status for confirmation, travelling is not a hassle anymore.
The following two tabs change content below.
Akshay Sharma
Hi! I'm Akshay Sharma. I'm a blogger at Imagination Waffle. I love to read and write about Fitness, Health & Lifestyle topics.
Latest posts by Akshay Sharma (see all)