Look Fashionable With Jewelry That's Trending in 2017!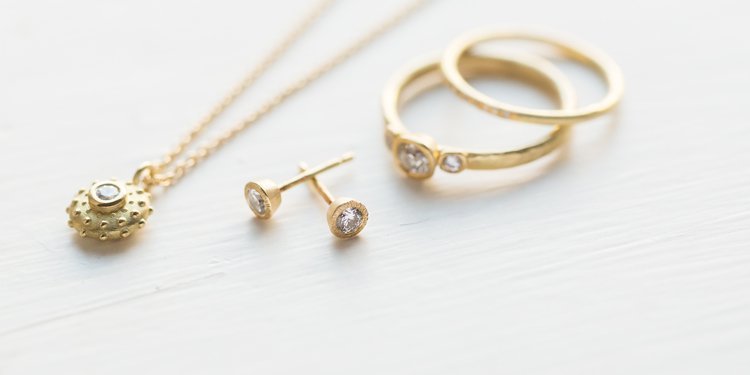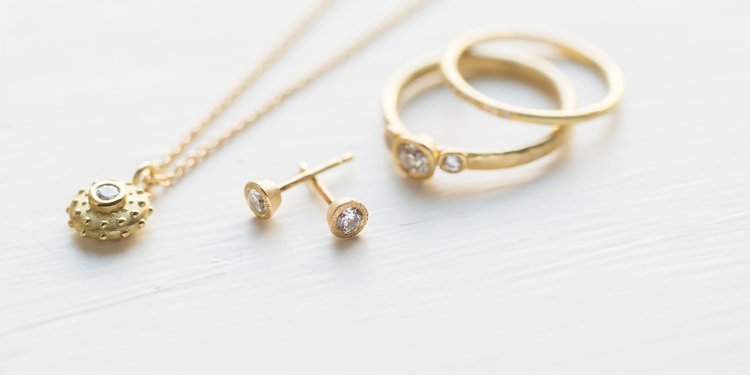 The year has passed half, and many trends have been set till now. Everyone is obsessed with wearing different jewelry pieces like – necklaces, bracelets, rings, and earrings. They play a major role in enhancing your looks and can even turn a boring look into an elegant one.
Choose a catchy jewelry piece, which complements your dress and enhances your look. You can either choose gold, diamond, platinum or artificial jewelry, and each piece can make you look elegant.
You don't have to wear the most expensive one, but the artificial one also looks classy and elegant. The artificial ones are made of silver, leather and other material, which doesn't cost as much as precious metals.
Here are some breathtaking jewelry, which can be opted to wear with your dresses, casuals, a loose fit, and any other dress.
Ear cuffs: they can make you look stunning and have been in trend these days. This was presented as the hottest jewelry trends and they are used to decorate a larger part of your ear. You can either use it in the piercing form or non-piercing form – whatever suits you.
Cuff bracelets: This trend is very hard to escape from the eyes' they are great for any style and can be styled with any dress and throughout the day. They look great on the skin in silver, gold or rose gold, which will give you a modern and sleek style. You can also mix and match with different metals or can wear it with a watch too.
Chokers: They were in fashion in the 1990s, and have made a comeback again in the form of black pendant chokers and plastic tattoo chokers. You can also opt for gold, crotchet, glassy, feathered and many other materials chokers according to your comfort. They are versatile and diversified, which makes them incredible as they have invaded the fashion podium for some time.
Midi rings: These small sized rings have become highly popular among girls and women, and are put on knuckles. The minimalist design of the rings allows you to style your ordinary outfits into more trendy and funky look. Sweaters or oversized shirts or t-shirts and midi ring are must for this season; you can easily accessorize your winter clothes with this fashionable piece.
Multilayered necklaces: If you are still in love with those pendants, but don't like them wearing alone, then wear them in multiple layers and make a statement. You can wear different sized pendants in layers, which will give you a super stylish look. Sunflower Pendant looks really beautiful and gives you the stylish look.
Tip: if you don't like artificial ones, then opt for precious metal pieces. Look for stores that sell diamonds online, pearls, gold and diamonds pendants, and get them online at best price.
Headbands and head accessories: Headbands are in great demand this year. This head jewelry is a perfect add-on for that perfect and stylish look with some innovation. It will give you a more of feminine and distinctive look.
Body chains: The bralette chain is perfect for decorating your open décolleté and giving you an elegant look. They can be worn with bikinis, swimsuits, or night-outs; you can accessorize your outfit with a truly unique design, that'll attract attention from people.
There are many women, who don't like wearing artificial jewelry and wants to exchange their jewelry or sell them; if you are one of them who think, "Who buys jewelry near me?" Then there are numerous stores, who can buy your jewelry at reasonable rates, which are also elegant and complement your looks.
There are many other trends, which you can follow; instead, you can also allow yourself to explore new paths in the world of fashion accessories that portrays your fashion sense.
Related Post:
The Definitive Guide to Buying an Engagement Ring
Author Bio:
Neha Tanwar is a professional content writer. She has done her graduation in CSE, but was always attracted towards writing. Shy by nature, she loves expressing herself through her writing. She loves travelling to exotic places and is a foodie. She spends her free time by reading novels and cooking.
The following two tabs change content below.
Akshay Sharma
Hi! I'm Akshay Sharma. I'm a blogger at Imagination Waffle. I love to read and write about Fitness, Health & Lifestyle topics.
Latest posts by Akshay Sharma (see all)