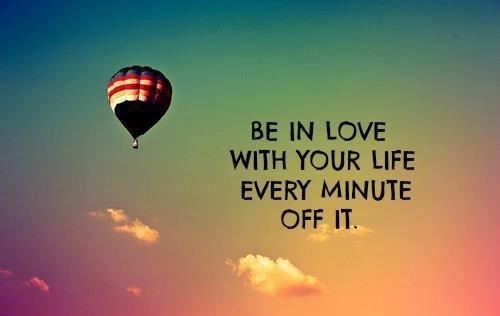 Why settle for a kiss when you can seal your love with a permanent amorous emblem?
Lovelocks, padlocked onto bridges, have become a favoured custom for romantics around the world as a means of declaring their undying love and commitment for one another.
The Origins of Love Locks
There are several theories as to the origins of this custom, with some saying it started in China and others believing the more popular legend of unrequited love which took place over a century ago. This version attributes the history of lovelocks to the story of a young Eastern European couple, a schoolmistress named Nada and a Serbian officer, Relja who started a passionate relationship just before World War 1 broke out.
They pledged their love and loyalty to one another before Relja left for Greece to serve his country, but later, to Nada's dismay, she discovered that her sweetheart had found love with a local lady from Corfu and had no intention of returning to her. The engagement was broken off and folklore has it that the devastated Nada died shortly thereafter of a broken heart.
To protect themselves from similar misfortune, young women from Nada's hometown of Vrnjacka Banja in Serbia started writing their names and those of their sweethearts, onto padlocks which they then attached to the railings of the Most Ljubavi Bridge ('the Bridge of Love') where the ill-fated lovers were said to have met.
It's not known when the trend really started to gather momentum – the romantic novel 'I Want You' written by Italian author Federico Moccia in 2000 and which was made into a movie in 2007 is said to have fuelled the popularity of lovelocks on European bridges because of its storyline about lovers fixing locks to a lamppost on a bridge in Rome – but one thing is for certain, these sentimental symbols are here to stay. Well, sometimes.
Too Much Love?
Whilst there are many places around the world that embrace the trend, others have had to put a stop to it because the sheer weight of the padlocks damaging the structures beneath them and posing a safety risk. In Paris for example, part of the Pont des Arts bridge collapsed in 2014 under the weight of the estimated 700 000 padlocks, forcing officials to remove 65 tonnes of padlocks from sections of the heritage structure.
In Melbourne, over 20 000 padlocks were cut from the Evan Walker footbridge a few years ago because of the weight issue, but the good news is that the city took the decision to spread the love around by commissioning artworks made from the Aussie lovelocks which were sold off to raise money for charity. Other cities where locks have been removed for safety reasons include New York, Dublin and Florence.
Love Lock Locations
But despite the weighty problem, these symbols of passion continue to grow in popularity and are found on bridges, monuments, fences, gates and other public fixtures in many European cities and across China, North Africa, America, Canada and Australia. In China's Anhui Province for example, lovers hike to the summit of Mount Huangshan to attach padlocks to the metal structures which demarcate the mountainside trail before tossing the key into the valley below as a declaration that their devotion will remain unbroken.
Some cities, including Moscow and Seoul are so enamoured with the trend that they've built special 'love trees' where people can affix their padlocks. Of course, this is also a clever move to keep their public structures safe and clean – but these artificial trees have become tourist attractions in their own right and are favourites amongst newlyweds for their commemorative pics.
Perth, Western Australia is another city which has embraced the phenomenon with one of the city's top attractions, The Bell Tower, offering couples the unique opportunity to lock their love with a personalised engraved lock. Over 10 000 couples have already sealed the deal at this iconic Perth attraction, which has a number of special deals on offer so that everyone can share in the love.
Author Details
Gerry Lyng has been with The Bell Tower for over 10 years, initially as the Marketing and Events Manager, and then moved to the General Manager position 5 years ago. The Bell Tower is one of Western Australia's most unique tourist attractions.
The following two tabs change content below.
Akshay Sharma
Hi! I'm Akshay Sharma. I'm a blogger at Imagination Waffle. I love to read and write about Fitness, Health & Lifestyle topics.
Latest posts by Akshay Sharma (see all)