Kitchen Designing-10 Reasons You Need to Hire a Kitchen Designer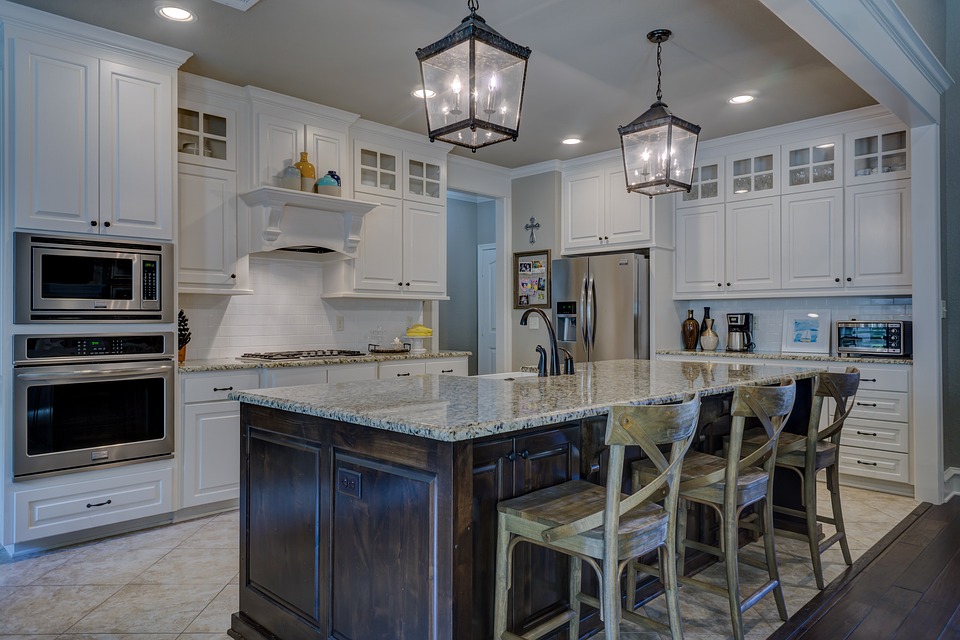 Kitchen designing is not an easy task you may think. It is the tiresome project that needs proper planning and efforts to give a final shape to your designing process. If you are looking to get rid of all this work, then hiring a kitchen design consultant is the right thing to do. In this blog, we will be sharing the top ten reasons to hire the kitchen designers:
1-To Get Attractive Look for Your Kitchen
Everyone is looking to get an attractive and functional kitchen within their property. To get the kitchen of your dream you need to hire a kitchen designer. They will design your kitchen keeping in view your personal choice to give it a trendy look.
2-To Get a Functional Kitchen Area
Many contractors do a great construction job but this does not mean that your all work will be done according to your desire. Contractors will help you in doing all the construction work to lay down the things in a proper way. Furthermore, it is recommended to contact the kitchen designer first to have a proper discussion about the design of your kitchen.
3-To Save Your Time from Working
The designer will not only do the designing part but they will also look at your construction project. Basically, they are your personal assistant for the overall renovation. You don't need to take the burden of all the work they will handle it for you. You can easily communicate with one person instead of communicating with different contractors. Furthermore, you can also give the responsibility of selecting the appliances, furniture, and window covering to your designer.
4-To Better Scale your Kitchen
If you are thinking that your kitchen is small or big, then to properly scale your kitchen you need to contact a kitchen designer. The designer knows how to maximize and minimize the space of your kitchen area according to the need of valued customers. The designer will offer large and small kitchen design ideas. If shaping your kitchen light, color, appliances size, and other details all play an important role and designer will take care of all this.
5-To Do Renovation in Budget
Yes, you might be thinking that hiring a kitchen designer will cost you extra money but remember one thing that they will also save money as well. The designer will tell you the right appliances and hardware according to your kitchen space that will look good. The expert designer will save money and add the value to your kitchen area.
6-To Offer Maximum Safety
Old houses are having their own importance and if you are the one who is looking to upgrade the look of your kitchen in your old house then hiring a kitchen designer will help you in many ways. A designer might use some of the old things to reshape your kitchen space. Moreover, the experienced designer will be aware of the hazards and they will work accordingly.
7-To Remove all Confusions
Sometimes it happens that people know what they want it their kitchen but they are not sure either it is right or not. To get rid of all the confusion you can simply hire kitchen designer as they will guide you in a proper way and also give you an overlook of how the things actually look. Now many of the professional designers are using apps to make a 3D structure of the overall design of kitchen.
8-To Get an Outdoor Kitchen
Planning to get an outdoor kitchen? Keep one thing in mind that building an outdoor kitchen is completely different as compared to the indoor kitchen. To get this work done hiring a professional kitchen designer is the right thing to do.
9-To Enhance your Kitchen Style
No one wants to have only a box that is having all the common things in the kitchen. But instead, you need to have an area that is having a great curb appeal to match with the other part of your houses. For this, you need to purchase some unique items to add some distinct features to your kitchen area.
10-To Undergo DIY Renovation
Well, this is awesome if you are able to do the work by yourself. But to be on safer side you need to have a plan for construction and a defined budget. The kitchen designer, in this case, can help you in making the complex or basic construction plan according to your preference. They can also recommend some retailers, products, and will give answers to your questions as well.
These were some of the reasons that convince you to hire a kitchen designer to design your kitchen in a better way. Having questions regarding the kitchen designing? Well, you can contact kitchen designers Cape Cod, for best answers and right advice from them.
The following two tabs change content below.
Akshay Sharma
Hi! I'm Akshay Sharma. I'm a blogger at Imagination Waffle. I love to read and write about Fitness, Health & Lifestyle topics.
Latest posts by Akshay Sharma (see all)