How to Make Sandwiches Like a Pro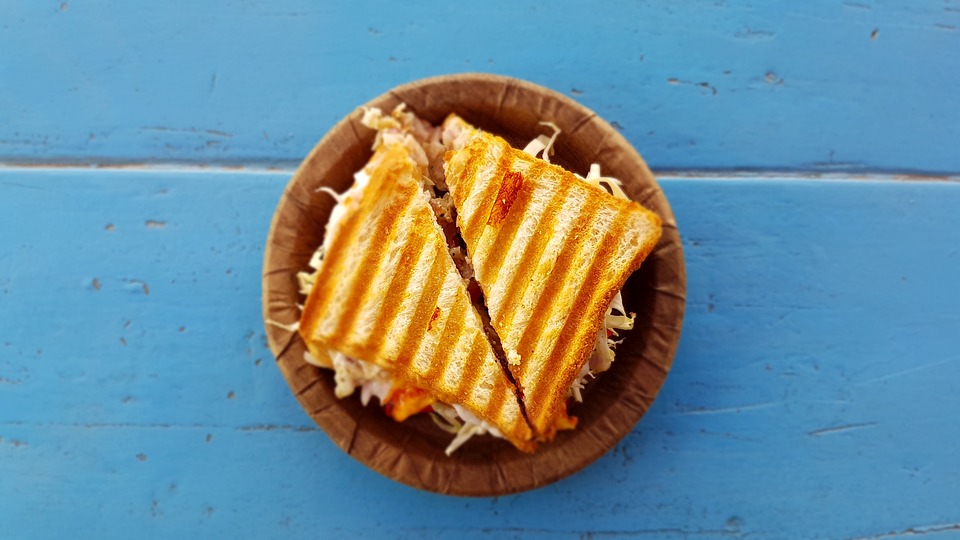 The sandwich can be termed as a global food item in a literal sense. The liberty to load stuff inside & relishing the soft layers of bread is indeed a heavenly feeling. Everyone has their personalized preference for making & having a sandwich. Some have certainly mastered the art of making a perfect sandwich as well. From the diaries of some chefs who are smitten by the magic of sandwich some of these are sandwich making tips for your next perfect preparation.
Spread the Magic
Many people don't give due attention to details. Here the key to enjoying a perfect sandwich is having every ingredient evenly placed between bread. In case you are loading the middle with every veggie of your choice, make sure each one of them is available in every bite you take. Having a varied taste in every bite is certainly a turn down for any prop sandwich lover. Here cutting the veggies in a proper manner is what will help you achieve evenness. The lettuce, ham & onions need to be cut in fine shape & size as well as placed properly that none of them will overpower in terms of taste. In case you are putting ham or chicken, make sure the filling is cut in layers of equal width.
Mind your Bread
Important to note that not having proper & fresh bread will surely ruin your entire efforts of making a good sandwich. First & most important need is to have fresh & tender bread for making a decent sandwich every time. We suggest don't stock up much on bread & get is fresh whenever needed. We suggest you get your bread from a proper baker & not from a departmental store if possible. Now let's talk about the variety, where you have huge loaves of bread to choose from. You can play around with many different flavours of buns & bread to make different kinds of sandwiches. Play around the options of having a multigrain or honey loaded bread & make a sub-style sandwich by yourself.
Make it fresh
We are sure none of like the bread which has been made before ages. Having a soggy sandwich is like a torture to you. If time permits please always make a fresh sandwich & relish upon that. Also, you can have it toasted well before packing for later. We also would suggest you save those ingredients like cucumber or tomatoes inside & place them right before having the sandwich. This is the way you can save your sandwich from becoming soggy unnecessarily. Make a sandwich with almost all dry or less watery ingredients if you are preparing for a party. You can choose to keep all the ingredients aside & packed & make one quick bite if you are heading to a picnic.
Toppings & Sides will help
Just be innovative with your sandwich & break the stereotypes. Just having a plain mid loaded sandwich can be boring sometimes. Use variety of toppings like olives, choose cubes or salty cookies on top & see the kind of variety it will bring in every bite. To have some hard crunch on the side just like the restaurant will also bring a lot of excitement in consuming a sandwich. You can do an experiment with the chips & its flavours to complement the sandwich. Try to have some spicy flavoured crunchy snack alongside the sandwich & it will turn in to a delicacy. Here we would recommend that you do not overload the plate with sides & toppings & keep them just in the right amount to break the monotony.
Sauces & Spreads are the Secret heroes
Gone are the days when we used to have a sandwich using some plain & basic ingredients? Markets are flooded with hundreds of options when it comes to making your sandwich more &
More interesting & tastier. We just spoke about the big issue of sogginess, but if the taste of your sandwich is awesome this problem can be endured. Here the choice of spread will be absolutely on personal taste & liking. You can go for a sweet onion or a mustard sauce, also several flavored mayonnaise is there to help you in the market. We suggest you choose sauces which complement each other in terms of taste & enhance the overall taste of the sandwich. Do not go too tangy or sweet when it comes to making a perfect sandwich & make one with a proper balance of all.
Cook your protein well
We all just love to load our sandwich will every meat of our choice. Having a piece of meat in a sandwich is like having a piece of heaven in your mouth. Well, it can be ham, chicken or our all-time favourite tuna. Make sure you cook each one a little before loading it in the sandwich. You can use a pan & sauté them a bit or have a small roast in a microwave. Believe us; having cooked meat in a sandwich can make a huge difference in taste.
Sequence Does Matter
Some of us are always in hurry to do everything. We just make a pile of every ingredient of our choice in the sandwich & expect it to be good. However, several chefs & experts suggest that properly arranged & placed ingredients make a huge difference in crafting the perfect taste of your sandwich. The meat of the party has to go right in middle to feel like a prized thing & garnish & veggie needs to be kept right on top to get a perfect crunch. Hence, make sure you use the correct sequence of ingredients while making a sandwich to get the desired taste.
Making a sandwich is always a delight. Most of the times the preparation of a sandwich doesn't demand very rigorous efforts, still turn out to be a delicacy. One just needs to make the sandwich as per some guiding rules & follow their heart. Just in case you are having a very lazy day & still needs to grab a bite of your sandwich, use your grubhub promocode & get the sandwich of your choice at the doorstep. We hope these tips will help you in making a special sandwich in a skilled chef style.
The following two tabs change content below.
Akshay Sharma
Hi! I'm Akshay Sharma. I'm a blogger at Imagination Waffle. I love to read and write about Fitness, Health & Lifestyle topics.
Latest posts by Akshay Sharma (see all)