How Can Debt Consolidation Help You Improve Cash Flow for Your Business?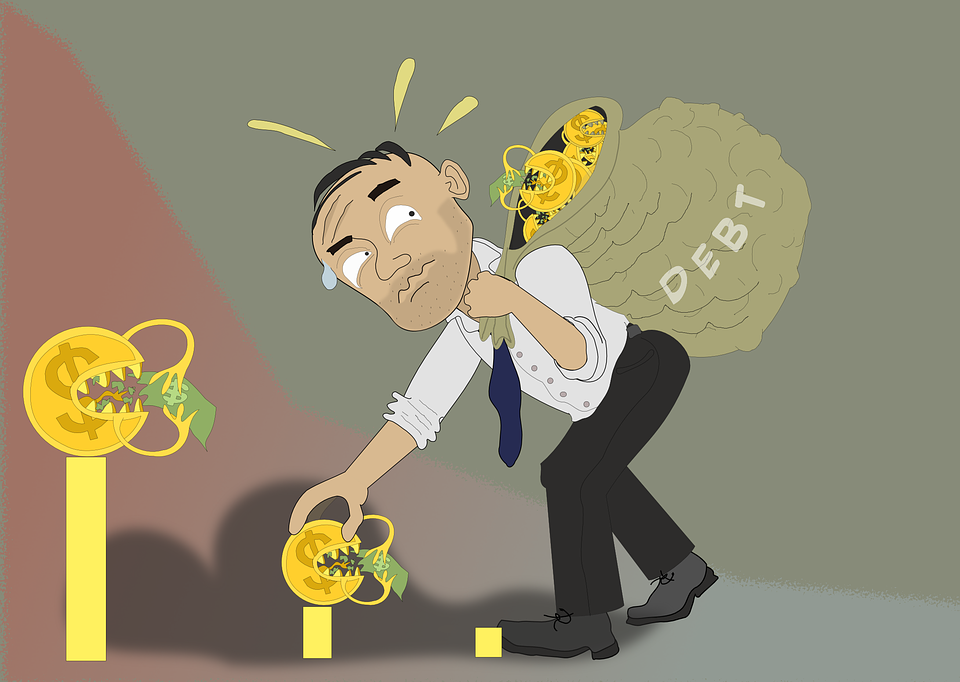 Like all enterprising entrepreneurs, you probably have a great idea to start your own business. You also are looking into viable ways to finance the venture. You obviously opt to take multiple loans and advances to achieve this objective. You could consider repaying them as soon as your establishment startsmaking profits. However, before you know it, your organization couldaccumulate more debts than it can handle.This can have an adverse effect on its cash flow position and overall efficiency. In the worst-case situation, you could end up filling an application for bankruptcy. This could ruin your reputation in the market.
Does debt consolidation help to improve your cash flow position?
Financial experts say many business ownersfall in the trap of accumulating multiple loans and advances. They refer to this trend as 'loan stacking.' In addition to the initial amounts, they have to incur exorbitant interest charges on such dues. Paying off such expenses on time takes its toll on their cashflow position. This can severely hamper their activities in the marketplace. This is one situation where you don't want to find yourself in.This is the reason why they suggest you should consider 'debt consolidation.' It refers to the process of converting all your small business loans and advances into one. You only make one single interest payment every month on your existing debt at a low rate.
Factors you need to consider when choosing the right debt consolidation company
When it comes to choosing the right debt consolidation company for your business, you need to consider certain factors. Such experts suggest you should opt for a service provider with a good reputation in the market. You shouldopt for establishments with A+ ratings in popular industry sites. These could include the Better Business Bureau (BBB), the American Fair Credit Council (AFCC) or the International Association of Professional Debt Arbitrators (IAPDA).It is also prudent on your part to go through their customer reviews on the official websites of such service providers. It can help you to take the correct decision in the best interests of your business.Only the professionals of such businesses are in a better position to negotiate with your creditors for better terms. They can help you get the kind of results you are looking for.
Five key benefits of debt consolidation for your business
Such professionals further point out the following importantfive advantages of opting to consolidate your business loans:
A chance to pay interest on your business debt at a lower rate
Many proprietors have a habit of randomly using their business credit cards for various reasons. In many cases, they are ending up incurringexorbitant interest payments on such unsecured debts. Experts say rates such entrepreneurs need to pay can be as high as 29%. This is not the case with debt consolidation. When such businessmen opt for this mode of refinancing, it reduces the burden on their cash flow.
Does not increase your overall debt
In the case of business credit cards, you can still make purchases while you pay off your dues. This is further increases your indebtedness over time. However, this is no sowhen you obtain cash by mortgaging your property.You need to pay off your debt before or on a specific date as per your agreement with your creditors. On the other hand, when you opt for debt consolidation, you are repaying what you already owe other people. You do not incur any new debts. This is an important fact that you cannot afford to ignore to improve your organization's cash flow position.
Ability to curtail your business expenses
When your organization faces a cashflow problem, your obvious reaction is reviewed the budget. The objective is to reduce business expenses whenever it is possible. Interest payments on your existing loans are one area which may not escape your attention. In such a situation, it makes sense for you to take the necessary steps to consolidate all of these dues into one single loan. It allows you to make only one single interest payment every month on your overall debt. This can relieve the pressure on your budget and increase liquidity over time. It also helps you to bring your market operations on track.
Difficulties in paying off the current debt loan
Businessmen who accumulate too much-unsecured debts than they can handle find it difficult to pay them off. Some of them even resort to taking new loans to pay off such dues on time.As a result, they fall deeper into a debt trap. This played havoc with their finance in the long-run. However, when they opt to consolidate such loans into one, they avoid getting into such a situation. This can make the difference between resolving their financial issues or applying for bankruptcy.
Avoid incurring hiddenfees and administrative charges
Entrepreneurs who incur credit card debts assume they have only to repay the initial amount and interest charges. However, in many cases, there is a number of unforeseen costs which they need to incur. Companies offering such financial facilities to them generally categorize them as fees and administrative costs.When they default on their payments, these expenses go on increasing. This puts further pressure on their organization's cash flow position. This does not happen when they convert such dues into one consolidate business loan. In the process, they are able to save a lot of money.
Debts consolidation can work wonders for your business in the long-run as the above five benefits prove. It can help you to restructure your existing credit card payments and the dues you owe other lenders. These could include your creditors, various collection companies, and suppliers. Above all, you only incur one interest payment every month and do not have to pay any hidden charges. This can ease the pressure on your cash flow position and helps you save money in the process. It can also prevent you from becoming bankrupt. However, you need to choose your service provider wisely. At the end of the day, you do not want to become a victim of a scam.
Author Bio:
Marina Thomas is a marketing and communication expert. She also serves as content developer with many years of experience. She helps clients in long term wealth plans. She has previously covered an extensive range of topics in her posts, including business debt consolidation and start-ups.
The following two tabs change content below.
Akshay Sharma
Hi! I'm Akshay Sharma. I'm a blogger at Imagination Waffle. I love to read and write about Fitness, Health & Lifestyle topics.
Latest posts by Akshay Sharma (see all)