Goa Gets a Leg Up With Medical Tourism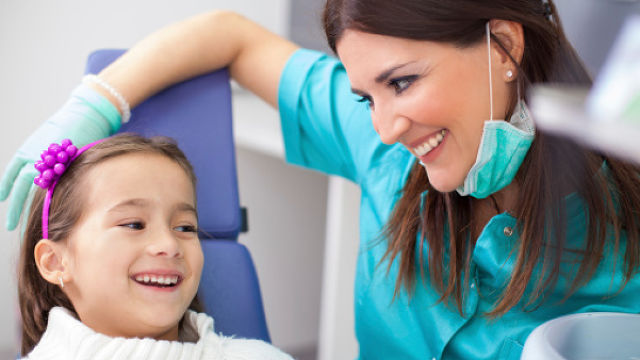 As we all know that people visit Goa only for its fun atmosphere and beautiful beaches. Many tourists, think that visiting goa is all about fun associated with the place but the facilities are not limited to this extent only. The reason behind the change is that the government of Goa is spending a lot of time and effort to create a hub of medical tourism in the city as well. The aura of Goa is expanding beyond sun and fun into the medical treatments that provide the best services at a very concessional rate for which you can choose some of best agency who can take care your medical tourism in well manner with great experience like available Yatra Offers for Medical Tourism.
According to statistics study it has been found that around 20000 tourists visit Goa, and yes, not for enjoyment but for the cheap medical treatments. Mostly people combine there medical procedure with some trip. Like people think that if they have visited such a beautiful city then why not to enjoy some of the famous spots of the city. There is a large difference in the amount of surgeries that take place abroad when compared with the surgeries in Goa for example face- lift costs about $20000 in Us but here in Goa is it only for $3100, the cost of hip resurfacing in US is $48000 but here in Goa it is $7000.
According to Doctor Zubin de Loila who is the manager at medical service in NUSI Wockhardt Hospital in the southernmost Goa village of Cuncolim, he gets to see of about 200 patients visiting to him from abroad. They come India for numerous types of surgeries such as joint replacement surgeries, aesthetic procedures, spinal and urological surgeries, gastrointestinal surgeries are some of the most common surgeries opted by the tourists due to low cost resulting to a great amount of savings and they experienced medical treatment provided by Goa medical care.
It may sound a bit surprising for the people hearing that people from abroad visit India just for the treatment. Well, yes it is true. When the people compare the prices of the same service available in their country they find Goa to be very cheap option and at the same time the type of services provided at that rate is commendable. Next time when you visit do have a look at the large number of dental and medical clinics on the roads. They show the positive side of growing medical tourism in Goa.
Some foreigners do complain about the sanitary conditions in India, improper billing or careless services in terms of the price paid so make sure that you go to a well reputed clinic and are not cheated in terms of money or services. If you are in Goa and you come to hear about a procedure that you were looking for then why not visit to the centre and have a look at the procedure and get the reviews from the people who have availed the services. If you are a big fan of cosmetic products or surgeries related to face then Goa is the best option for you as the state excels in the cosmetic treatments.
There are some hospitals in Goa that are most preferred by the tourists and you will see a large number of tourists coming in and out of the hospital and you will feel surprised that might be you are in some foreign country but no you need to wake up and feel proud that it is your India which is becoming popular worldwide because of its growing technology.
According to Doctor Pereira, the costs of treatments in Goa are 20% of the cost required in Europe and 25-30% of cost of Africa for the same treatment. The surgery that is completed in Goa for $5000 will cost about $18000 in Africa and $25000 in Europe, you can also save some money in Goa while coming for medical tourism by choosing to opt for budget apartment or rooms customized for medical tourist in India with available Oyo Coupons today.
One of the most famous case about the surgery is of a 73 old man suffering from osteoporosis in both the knees. His both knees were bend and he could barely walk. He went through an intense physiotherapy. And by the time it was his time to go back to his country he was standing straight and could walk. His height also increased for about six inches because his legs were now full straight.
Most of the tourists visit India because they are well aware of the surgeries and its cost and also they have heard positive feedbacks from the previous visitors which makes them more confident about the services in Goa.
The following two tabs change content below.
Akshay Sharma
Hi! I'm Akshay Sharma. I'm a blogger at Imagination Waffle. I love to read and write about Fitness, Health & Lifestyle topics.
Latest posts by Akshay Sharma (see all)