Five Countries With The Best-Tasting Burgers To Eat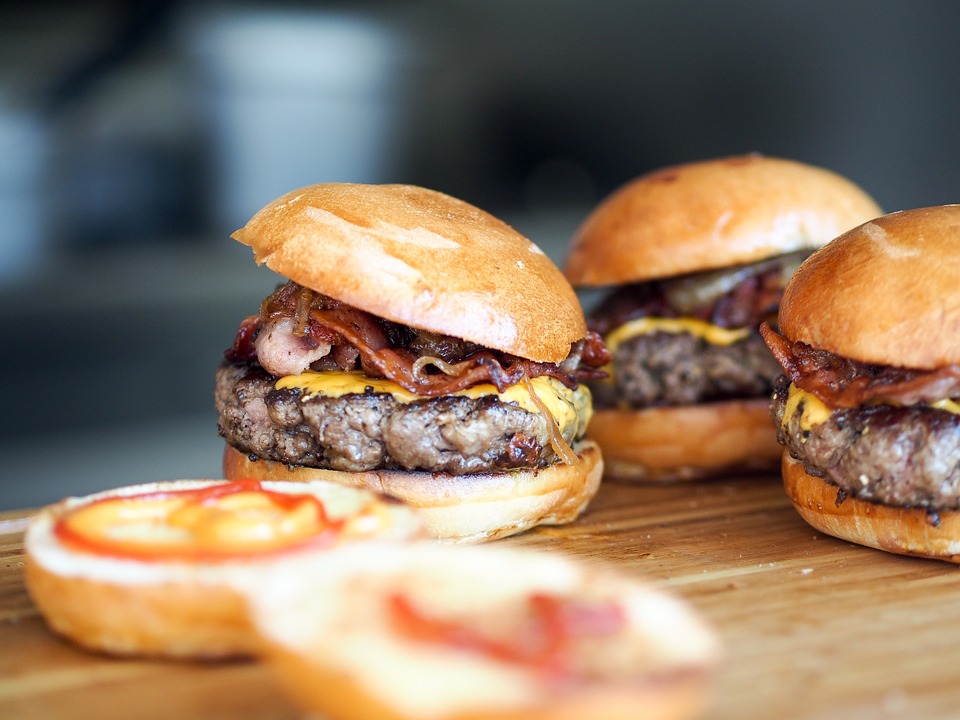 Everyone loves to eat burgers. There may be lots of different burgers to choose from in your home country but there are many other countries that offer some of the best burgers you could ever taste in the world. Burgers are considered one of the favorite food that everyone loves to munch and while experts are saying that it is not that healthy, there are ways to eat it without worrying because you can add veggies and healthy condiments in your burger.
If you are a burger lover then here are the six countries with the best-tasting burgers to eat:
Australia
Australia can be considered as a home of burgers because there's just too many restaurants that offers good burgers that will surely make your mouth water. In the key cities of Australia is where the best burger lies but there are also great burgers to buy from their nearby provinces. Here are the list of foodie places to eat burgers in Australia: 8bit, Georges Hamburger Shop, Brooklyn Depot, Nordburger, Betty's Burgers and Concrete Co., Nosh Express, The Bottle of Milk, The Burger Bar, Longboards Laidback Eatery and Bar, Off The Track, and Burger Lounge.
Philippines
The Philippines may not be the home country of burgers but the said country surely knows how to step up their game when it comes to burgers. Usually, the best-tasting burgers are found in either small food stalls or pinoy-made restaurants. Here are the following: G-Spot Burger Bar, Zark's Burger, Jollibee, 8 Cuts Burger Blends, The Snack Shack, Charlie's Grind and Grill, The Burger Joint, BeefX Burgers, Burger Company PH and many more.
Thailand
Thailand has one of the best cuisines in the world because theirs are well-made and meticulously done but they also have burgers that can be considered world-class. Here are the following places where you can devour burgers in Thailand: 25 Degrees Burger Restaurant, Bangkok Burger Company, Firehouse, Burger Factory, The Garage, Bully's and Escapade Burger's and Shakes.
Italy
Italy may be one of those countries who invented burgers. While spaghetti, fries and the likes are everyone's favorite from italy, they also have banging burgers that will surely make your jaws drop. If you wanna know about them, here is the list of restaurants where you can eat burgers in Italy: Knick Knack Yoda, Open Baladin, Hard Rock Cafe, The Meat Market Rome, The Perfect Bun, Hopside, Ted Burger&Lobster, Fidelio, Caffe Propaganda and many more.
Germany
Of course, who would forget about the land where burgers originated? Germany is probably the best place you could ever visit if you want to have authentic burgers. They have so many places where you can have a taste of their very own and here are the following: The Bird, Burgermeister, Tommi's Burger Joint, Bun Bao Burger, Burgeramt, Marienburger, Yellow Burger, Mampf Burger and many more.
The five listed above are just some of the best countries to go to if you are looking to have a taste of different burgers. There are still many other countries that offers great-tasting burgers that you will surely enjoy.
Author bio:
Mark Aldrin R. Hipolito is a daytime writer for Brooklyn Depot, one of Australia's best food places that offers burgers and brew. Mark also writes about the best food places in Australia and some parts of the world in order to attract the foodies to devour great food.
The following two tabs change content below.
Akshay Sharma
Hi! I'm Akshay Sharma. I'm a blogger at Imagination Waffle. I love to read and write about Fitness, Health & Lifestyle topics.
Latest posts by Akshay Sharma (see all)