Exploring Jaipur With The Family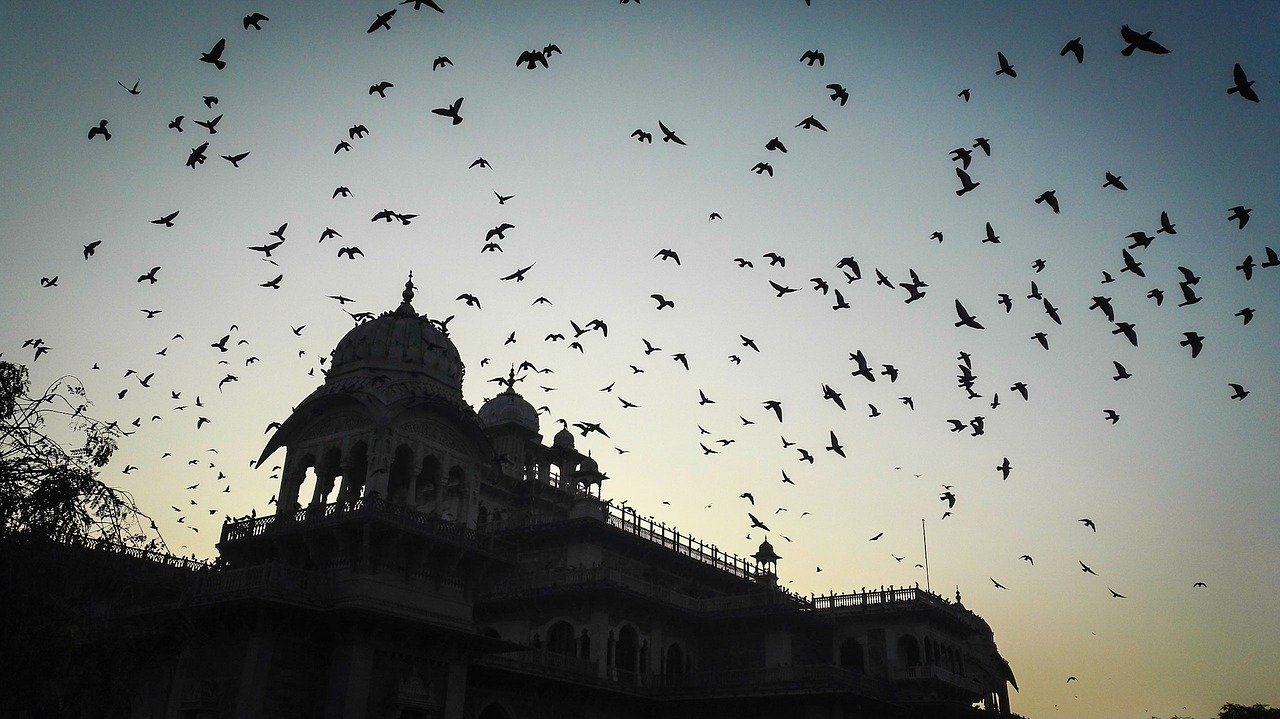 After binge watching all the Feluda adaptation, the first thought that came to my mind was – "let's go to Rajasthan". My impulsive soul was countered by my rational self since I couldn't possibly take a holiday right after my medical leave. But decisions are meant to be made and I can barely tame my heart in such situations.
So, I had a quick talk with my HR, and asked my parents if they were willing to participate in this frenzy of mine. As one thing led to another, the next I know, I am booking my flight tickets to Jaipur. But before I can relive my nostalgia that Sonar Kella brought down on me, I had to make sure that we get to see Jaipur with convenience and comfort. So, I had to book a spacious and comfortable tempo traveller in Jaipur – I don't want my parents fussing about commuting throughout the trip.
So, here's what we did, I will try my best to include all the details without missing an inch of this short trip with my family.
Amber Fort in Jaipur
Jaipur is often referred to as the Pink City and it's perhaps the most beautiful city you will ever come across. I had already planned our itinerary ou, booked a reliable taxi in Jaipur, and Amber Fort somehow ended up at the top of my priority list. Probably because I had googled Rajasthan Trip and Amber Fort always came on top. People visit Amber Fort for its splendid architecture and stays for it's majestic view that overseas Lake Maota. We were spellbound to witness the intricacies put in the architecture of this fort.
Nahargarh Fort
The next one on my itinerary was Nahargarh Fort. Thankfully I had Booked a reliable taxi in Jaipur – my parents were surprised to see me take adult decisions, I guess that's one way of undermining me. But parents, am I right? This fort sits on the Aravalli hill top and provides a panoramic view of the entire city. My parents are extremely ill equipped when it comes to technology, I helped them take pictures of them and the surrounding scenery. Unfortunately, they forgot to take pictures of mine, so I had to settle for a selfie – well, self portraits aren't a bad option especially when your parents can't take your photo.
Hawa Mahal
The name speaks for itself. But weirdly enough, I had always associated this song with Hawa Hawai, probably since both of them share the initials. There is a particular purpose to visiting this Mahal – it's "Jarokhas' ' which are basically small windows and there's 953 of them. Seems like.the mahal can challenge any modern architecture with its unique design and aesthetics.
Jal Mahal
My dad was highly obsessed with Jal Mahal, since he is crazy about water and anything associated with water. Ironically enough he often forgets to hydrate himself. So, we headed towards Jaal Mahal with my dad geeking on me about this place. I guess technology did help after all. This Mahal is quite unique infrastructure wise. It has five stories with four stories submerged under water. So, it's quite a surreal experience to begin with. The water body upon which the Mahal presides over is the great Lake Sagar. Everything was alright till my dad started to crack some dad jokes about Jal Mahal.
Well, it ended quite uneventfully
Right after Jal Mahal, we thought about making a pit stop in between. But soon after that, a call.came in from Kolkata – and it turned out to be a situation that demanded immediate response. So, the trip had to end. I flew my parents back home and sulked throughout the flight. Although the trip was short and almost at the verge of being the best one yet, it had to end. But, overall, it was a trip planned under short notice, I expected something to go wrong. I have no regrets whatsoever. My parents were elated too but the situation demanded otherwise. But I plan to visit Jaipur again with my parents – till then, ciao.
The following two tabs change content below.
Akshay Sharma
Hi! I'm Akshay Sharma. I'm a blogger at Imagination Waffle. I love to read and write about Fitness, Health & Lifestyle topics.
Latest posts by Akshay Sharma (see all)