Earn Higher Returns through Fixed Deposit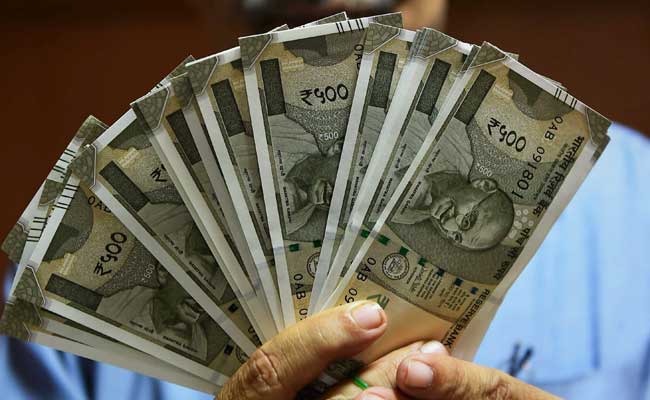 Raman came home from his new job and relaxed for a while. He later browsed the Internet on the phone and saw his friend, Arjun's post on social media. He added a life event about opening his first fixed deposit right after college. Raman chose to call his friend out of curiosity. He knew that his friend is the last person on earth to think about savings or investment. Arjun replied saying that it was his banker cousin's advice to do so.
Arjun spends lavishly sometimes and doesn't wish to compromise with his lifestyle. At the same time, he wants to keep earning and set aside some amount in case of emergency. Apart from few other investment options, Arjun's cousin stressed on him getting an FD as it is a more stable form of investment. After noticing Arjun's seriousness on the matter, Raman sat down to do more research on FD investments.
After noting down some good options and considering his own requirements in future, Raman narrowed down his search to 2 fixed deposits. He approached a financial advisor the next day to clear any doubts and opened an FD for which he will deposit for the next one year and which ensures high returns.
How to choose?
The above is one of the many examples on why people choose to invest in FD. Today there are many options to choose from. Banks offer insurance on investment up to Rs.1 lakh or so. The interest rates could differ between banks. There are NBFCs (Non-banking Financial Companies) as well which offer more customized benefits and offer higher interest rates than banks.
How to Invest?
Other than these, an investor could use other methods such as reinvesting the interest amount. Once the FD matures, an investor could choose to invest the interest amount in other forms of investment and reinvest the principal amount once again. Else, one can choose to put the entire amount once again into FD and let it mature once again.
What other benefits are of FD?
When an investor has a good portfolio and credit score, banks and financial institutions offer certain benefits. Those who invest heavily into fixed deposits, they receive many facilities including overdraft facility. Hence, such investors need not break their FDs in case of emergencies but simply make use of the overdraft facility.
The FD on the other hand, remains safe and keeps compounding. Many other benefits of NBFCs such as Baja Finance offer fixed deposit calculator to predict one's returns before investing. The interest rates are also quite high now reaching up to 8.75% with added benefits for senior citizens.
Is it safe?
The key homework for any investor is to weigh the pros and cons of any investment that one makes. Like for example, he should be aware that many corporate fixed deposits are unsecured loans and that he should check the firm's credit rating before investing. An FAAA or MAAA rating is generally considered as stable.
A firm with excellent credit rating such as Bajaj Finance provides guidance in selecting the right form of investment and are known to keep the investor updated on the latest trends in the market. Applying for the account is more comfortable due to online application. The documentation just requires a photograph and a KYC document. A Bajaj Finance representative can reach to your doorstep as well to collect the necessary documentation.
The best form of advice for any investor is to keep learning and make use of the available opportunities before the trend changes.
The following two tabs change content below.
Akshay Sharma
Hi! I'm Akshay Sharma. I'm a blogger at Imagination Waffle. I love to read and write about Fitness, Health & Lifestyle topics.
Latest posts by Akshay Sharma (see all)