Different Types Of Rainwater Tanks You Can Choose For Your Home In Melbourne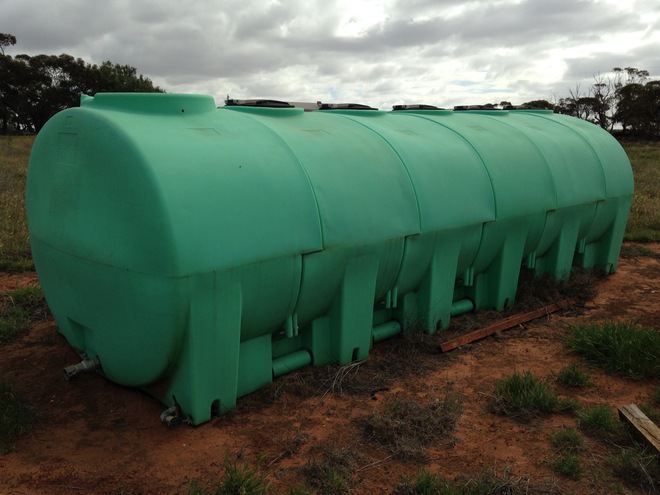 It is needless to say that with the growing population, the demand for water is increasing with every passing day. Water is surely an essentiality of life. It is a necessary life force everywhere. Be it your home or even the hospital or industrial area, water is a much-needed component. So, it is natural that the natural resource of water will be decreasing and as a result, some areas will see some horrible scarcity of water.
In Australia, especially in Melbourne, as the population is increasing with every passing day, it is needless to say that natural underground water level is going down too. In such a situation, it is necessary to look for other alternatives for water sources.
Now, what can be your best alternative water source than rain? If not for drinking, this water can also be used for various household works like cooking, flushing the toilet, watering the garden and etc. That's why the popularity of rainwater harvesting in Australia is increasing with time.
For rainwater harvesting, you need to buy the right tanks, isn't it? There are innumerable types of tanks that are available in the market. So, before you can zero on one type, you need to know about them. So, let's take a look at the different types of tanks.
Slimline Tanks
This type of tanks is most popular in Australia. Actually, when you are thinking of keeping the tank at home, it is necessary to give it the right accommodation. However, the biggest difficulty to keep a tank at home is the scarcity of space. It is necessary to keep the tank at a place that will be secure and won't cause any hazard to normal works. So, if you have a small yard with your home, you can easily tuck in the tank at a corner of the yard. It is needless to say that slimline tank is beneficial for you if you have limited space.
Round Tanks
Generally, this kind of tanks is best if you are going to use rainwater for agricultural purposes. For harvesting, you need a huge amount of water. And it will be easier for you to store all this water in these huge tanks. Moreover while farming, surely there is no scarcity of place as you can install the tank near the field. So, round tanks can be the best choice for you.
Underground Tank
If you have a limited space in your home and you are thinking of installing rainwater tank for households, opt for underground tanks. It is a good choice, as you will be able to easily tuck it under the deck board. It will stay hidden from the eyes, but it will be able to source the water constantly.
Cartage Tanks
Cartage Water Tanks Melbourne are generally those tanks that can be used for transpiration of rain water. If you are thinking of transporting the water to your factory site or field of work this tank can be very helpful. In fact, you can disperse water from various sources. Generally, these tanks come with a huge capacity of water. So, it can be helpful as a component for your agricultural purposes too.
When you are going to buy tanks, you also need to think of the material too. So, here are the main types of material that you should look for. Take a look.
Galvanised steel tanks are often most inexpensive tanks in Melbourne. The only problem with these tanks is their limited lifespan.
Concrete tanks are the most popular one. It is known for the long life. However, it is an on-site tank, so it cannot be removed if needed.
If you are looking for the most durable tanks that will last longer, opt for poly tanks. They are the most convenient choice too as they can be removed if required.
Bladder tanks are essentially those tanks that can be sealed and tucked under the deck. However, if you need repair, these tanks can be proved to be hazardous.
So, now as you know about different types of tanks I am sure you will be able to choose the right one for you.
Author Bio: Richard Morris is a famous blogger and environmentalist. Read his blogs to know about Cartage Tanks Melbourne.
Please follow and like us:
The following two tabs change content below.
Akshay Sharma
Hi! I'm Akshay Sharma. I'm a blogger at Imagination Waffle. I love to read and write about Fitness, Health & Lifestyle topics.
Latest posts by Akshay Sharma (see all)