How Would You Choose the Right Stainless Steel Sheets?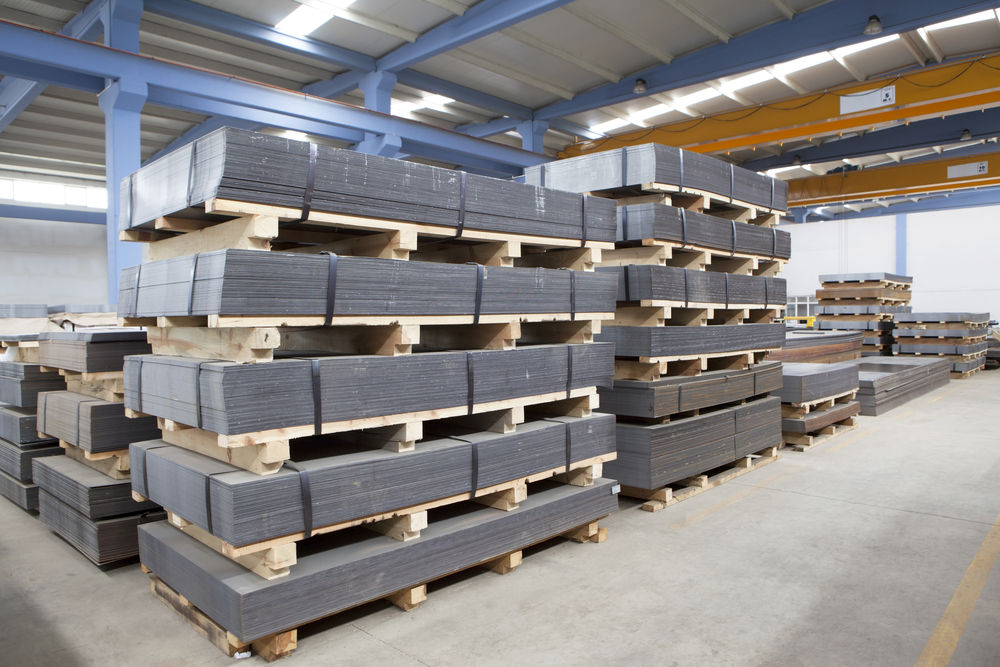 In today's time, every construction project and manufacturing unit use stainless steel sheets for different purposes because stainless steel sheets are durable and provide great tensile strength and a smooth surface finish. Apart from that, these sheets are low-maintenance. One can easily mold, cut and customize these sheets as per their requirements. However, one needs to consider three major things while buying such sheets and that are their grade, size and finish
Some Factors to Consider While Buying Stainless Steel Sheets:
When it comes to buying stainless steel sheets, you will come across three most common grades available in the market such as stainless steel sheets grade 304, 316 and 410. However, the 304 grade stainless steel sheets are popular among most people as they are corrosion resistant and are highly durable in nature.
Next, you need to consider the quality and thickness of the stainless steel sheets. Normally, these sheets are available between 0.4mm to 2.5mm thickness. If you need some steel sheets below 0.3mm thickness then you can buy the stainless steel foils. Apart from that, those who are looking for the stainless steel sheets above 3mm thickness can opt for stainless steel plates.
Lastly, you need to keep its finish into consideration. When it comes to stainless steel finishes, there are a variety of stainless steel finishing options, so choosing the right finish is important. However, you can easily polish thee sheets with the roller. Since these sheets are produced within a factory and molded in a rolled form, you need to cut them to accommodate your size and polish them accordingly. But the shining of these steel depends on their quality and so, it is advised to opt for high quality stainless steel sheets for your project. Amongst various finished patterns available for the stainless steel products, brush finish is the most common finish or polished pattern. But you can find some stains and scratches on the surface of such sheets and to prevent such problem, you can opt for satin finish stainless steel sheets.
Check the Features of Stainless Steel Sheets:
Stainless steel can be used for various purposes so you need to choose the steel sheets according to your requirement. If you need them for your construction project then you can choose the higher thickness steels or else for manufacturing the products and molding the stainless steel sheets, you can buy below 3mm stainless steels. Apart from the thickness, you need to polish the steel sheets to get the desired finish. Also, people can fabricate these steel sheets by cold pressing and using heat treatment to get the desired shape and size.
When you choose the stainless steel sheets, you need to discuss the purpose of the steel with the manufacturer. They can help you to choose the best sheets as per your requirement.
Apart from that, you need to check their thickness and quality before buying. Along with that, you need to check their production process and performance features. Choose the perfect dimension of the stainless steel sheets and in this regard, you can talk with your project engineers.
Apart from the dimension, you need to consider the forging, cold finishes, hot rolling and production process of the stainless steel sheets. To achieve the best finish and smoothness, you need to check the features such as heat resistant capacity, durability and longevity of the stainless steel products. They must have corrosion resistant capacity and they should not be affected by wear and tear.
So now you can search these stainless steel companies online. You can also check their product features and ask for a quote on their website. Lastly, you must compare their price with other companies' product price, and choose the one that fits your budget and needs.
Author Bio: Jessica Curry is a professional writer to share my blogs and ideas about Home improvement, Health, Business and Automotive that will be informative for readers who loves to gain knowledge. ideas. Follow her on social media at Twitter, Google+ and Facebook.
Please follow and like us:
The following two tabs change content below.
Akshay Sharma
Hi! I'm Akshay Sharma. I'm a blogger at Imagination Waffle. I love to read and write about Fitness, Health & Lifestyle topics.
Latest posts by Akshay Sharma (see all)