How To Choose The Right Balustrading Solution for Your Home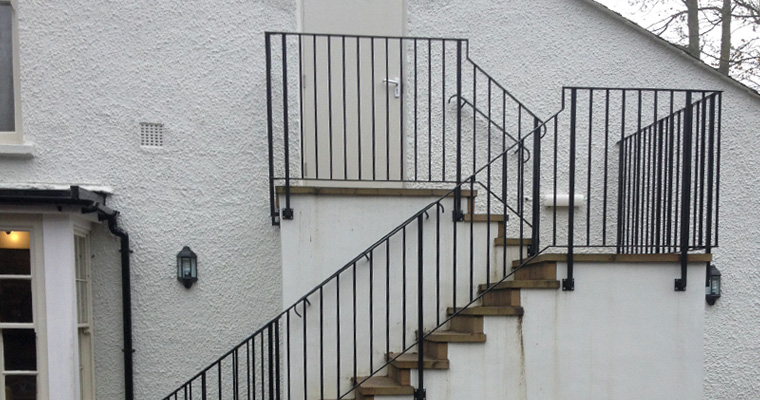 rel="nofollow"
What are the first things that cross your mind when it comes to decorating and remodeling your house? Well, providing proper safety and security along with giving it a touch of sophistication and elegance. Right? Think of a beautiful and sturdy staircase along with equally enchanting balustradings. Balustradings are nothing new and their origin is said to be in the era of Renaissance (14th to 16th century), in Italy. But of course, with time, the patterns and types have evolved.
Well, balustrading not only serves the purpose of hand railings but also can change the visual appeal of your house. Balustrades today are used for both the interiors as well as the exteriors of your home. It not only connects one floor of the house to the other but is also used outside the house for the garden house or terrace. Now, you must be thinking about how to choose the right balustrading solutions for your home. Well, in this article, I will tell you about the same in details. Take a look.
Make sure it goes with the theme of the house

– If your house has a very contemporary architecture, then installing a balustrading of traditional design would be a complete mismatch, making it look absolutely out of place. Likewise, if your house has a very vintage and traditional look and feel, don't opt for balustrades that are designed in a contemporary way. Visit a few websites to see the innovative and unique designs and patterns available, and choose one accordingly. You can even try visiting a few local shops so that you can check on the trending designs. Remember that whatever it is that you are investing on, it must satiate your home's needs and add a certain amount of curb appeal to it.
Durability

– Will you change the staircases or the balustrades every year? No, right? So, you must give a lot of emphasis to the matter of quality and durability. Opt for a reputed company whose products have been able to satisfy customers over the years. There should be no compromise when it comes to the material of the balustrades. They should be sturdy enough to handle the regular pressure of wear and tear. Wrought iron is one of the most popular materials used for balustrading.
Customisation

– If you want, you can even

customise

the balustrades for your house. Have a word with your retailer directly or visit their website to check if they offer such solutions. And you don't even need to worry about the availability as well. There are many manufacturers who provide you with

customised

ones, unique enough to match your taste and preference. And if you think

customised

balustrading will take a lot a lot of time to get delivered, that is not the case.
Affordability

– Balustrading Melbourne is not a very heavy investment. They are available widely and their price ranges according to the material used and patterns you opt for. You can choose from materials like hardwood, softwood, wrought iron, steel, etc. Check online to get the general price range and fix your budget accordingly.
Easy to maintain

– This is important for everything that gets installed in your house. And balustrading is not an exception. Don't opt for a material that is hard to maintain and clean. We all lead very hectic lives these days and don't have much time to devote to daily maintenance and cleaning procedure. And thus, we should always buy furniture and other items which don't require much time and attention.
Now, you know the ways of choosing the right Balustrading Melbourne for your house. So why delay? Contact a reputed manufacturer cum installer at the earliest and install one immediately.
Author Bio: Jim Black is a lifestyle blogger and here he tells us about the methods to choose the right Balustrading Melbourne. Follow this buy-guide before purchasing one for your house.
The following two tabs change content below.
Akshay Sharma
Hi! I'm Akshay Sharma. I'm a blogger at Imagination Waffle. I love to read and write about Fitness, Health & Lifestyle topics.
Latest posts by Akshay Sharma (see all)