Best Ways to Spend 24 Hours in Halong Bay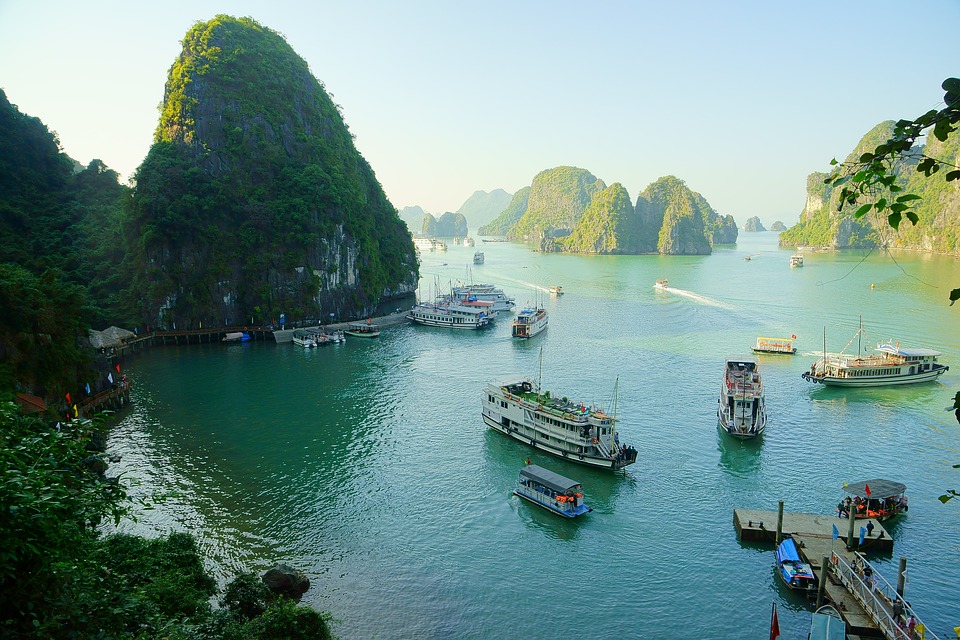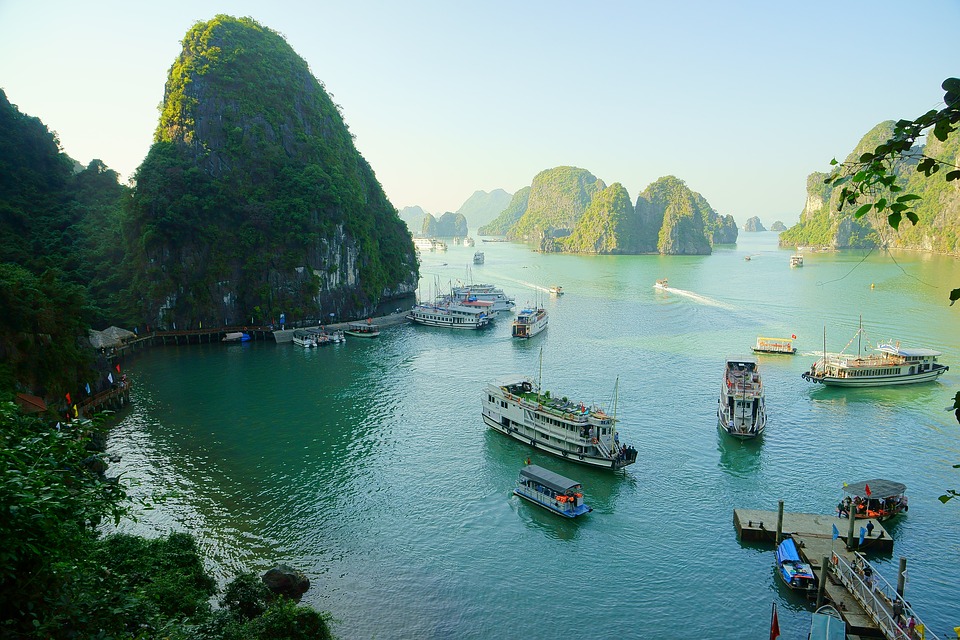 The world Heritage landscape of Towering limestone pillars and tiny islets toppled by forest rise from the emerald waters of Gulf of Tonkin, known as Halong Bay is most popular tourist attraction of Vietnam located 170 km of Hanoi in Northern Vietnam.
The bay is famous for its scenic ocean, karst topography and is often included in the list of natural wonders of the world. It has an area of 1500 square km and has a coastline of about 120 km.
Best Ways to Explore-
The real beauty of Halong can be accessed or explored by cruise.As tourist attractions are so many often it is advised to the tourist to spend at least two days for exploring the beauty and wonders here.The official organization for providing help and information to the tourist is 'Discover Halong'
Another Option is by Seaplane flight from inter Noi Bai airport Hanoi to Halong bay. Travel time is 45 minutes and gives the tourist fabulous aerial views over the countryside and Costs around 175USD.
Tourist Attractions:- There are several large numbers of caves on the island.The biggest cave in the bay area is a wooden cave formerly known as Grotte Des Island.The largest island in the bay area is Gad bah island and Yuan Chau Island.The Ha Long archipelago is made of total 1969 islands which are accessible for tourist from many ports.Due to its status of UNESCO'S Heritage site, it is officially which helped in keeping its natural beauty intact.
There are many wonderful sites which are worth watching and giving attention on the island in Halong Bay.Some of them are
Cannon fort -CAT BA Island

Lun Ha Bay -CAT BA Island

CAT BA National Park

CAT Co Cave

Hospital cave

Hang Dau Go- Ha Long Bay

Hang Trong -Ha Long Bay

Hang Sung Sut- Ha Long Bay
Best mode of exploring the scenic beauty of Halong' is by cruise ship.It is said here if you want to spoil yourself then go through the beauty and wonders of Halong via some 5 Star resplendent cruise option that is basically luxury hotels on water costing USD 220 for an overnight trip.Though there are some other budgets and midrange cruise options available but it is worth paying the money as it gives the pleasure of enjoying a 5 star Halong bay cruise trip especially if anyone wants to live it up from a swanky sun lounger while watching the sunrise and sunset over a vista of craggy jungle-topped islands ,it is seriously a romantic option for couples.
There are two popular cruise itineraries in Halong bay.
Day cruise

And overnight cruise
Day cruise is programmed for traver who just have enough time to soak up the atmosphere and take a short glimpse over the must see of Halong Bay.
Though they are quite short still one can have site seeing, well cooked up seafood, swimming in the emerald waters, kayaking to the lagoons of the bay in one day trip.While travellers with one day and one night can enjoy all the above men fun along with fun games on beaches, sunset watching, cocktail party and night activities on board.
Most of the decent midrange and luxury cruise offer one hour or more of Kayaking.Paddling along the limestone karate topography allows one to experience the limestone towers from a completely different angle.Along with providing a close look at nature it also provides escape from the crowded boat or ship to peaceful.
Other than kayaking the entire region is also popular for games and adventures like scuba diving, rock climbing and hiking particularly in Cat Ba National Park Mountains.
Cat Ba National Park is the home of the endangered cat, Ba Langur, a national park, numerous caves is the most popular destination or you can also explore the area via a beautiful Halong bay cruise trip .
Best Tourist Attractions
Dau be island–This is a very popular swimming and diving spot because of its rich coral and deep grottoes with 3 island lakes.
Quan Lan— A historically significant outlying island with the beginning of some tourism infrastructure and some beautiful beaches.
Dau Go Island visited by commercial cruises to Cat Ba.A large and heavily damaged cave plastered with multicoloured lights and concrete.
Bo Han Island is the home of 'The Virgin Cave' (Hang Trinh Nu) is one of the most famous caves in Halong Bay.
https://wikitravel.org/en/Ha_Long_Bay
The following two tabs change content below.
Akshay Sharma
Hi! I'm Akshay Sharma. I'm a blogger at Imagination Waffle. I love to read and write about Fitness, Health & Lifestyle topics.
Latest posts by Akshay Sharma (see all)