Best Kitchen Appliances To Suit The Modern Indian Kitchen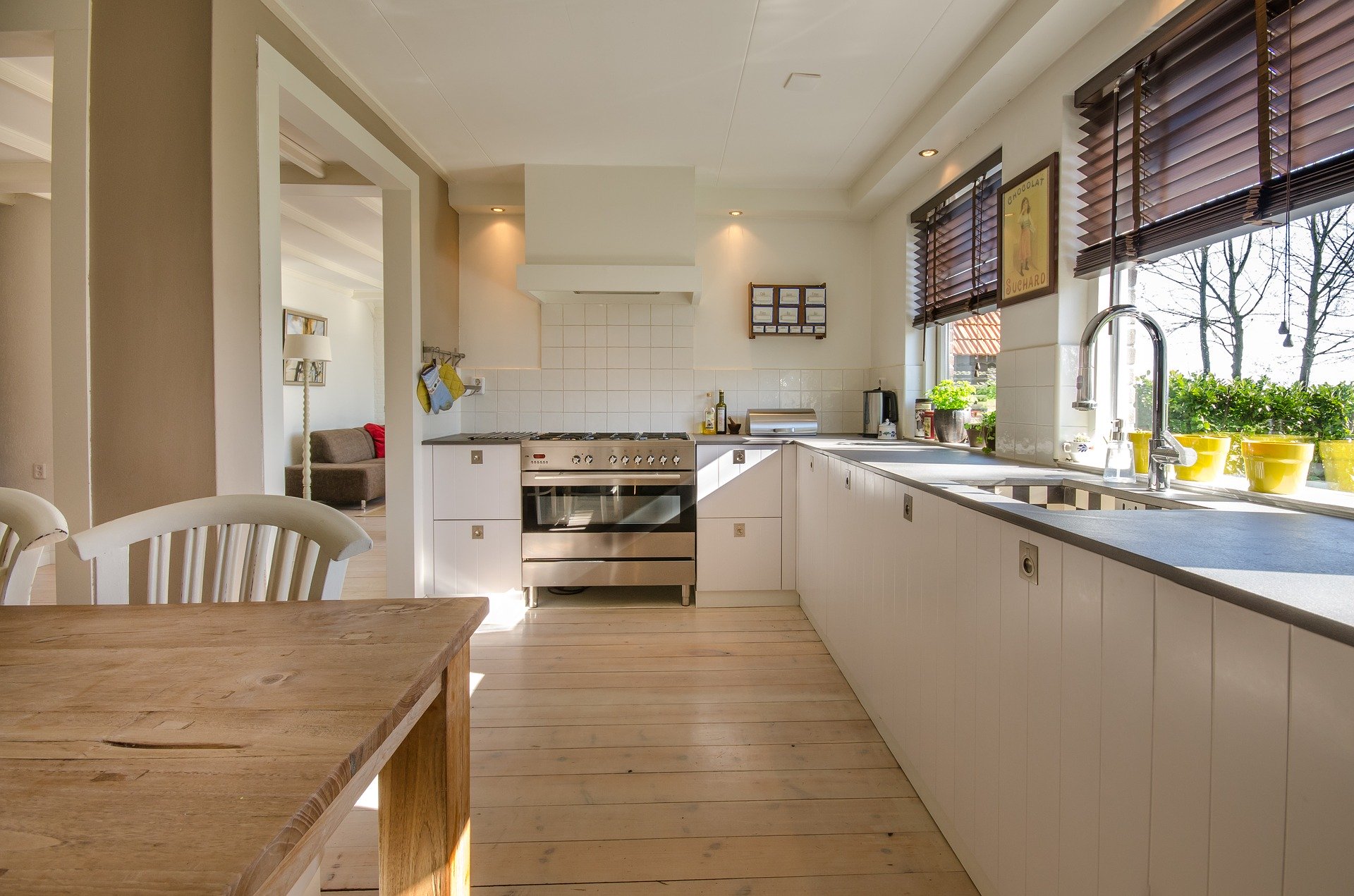 Kitchen appliances have developed over tim; integrating advanced technology has been introduced to make cooking easier. However, the prices of these appliances can be high, and any damage to such appliances may incur extra costs which can be a burden on your pocket. This is where kitchen appliances insurance policies can help with the financial help required for the necessary repairs or even a replacement.
As per survey, the modular kitchen market of India stands at $206 million in the financial year 2018. The market is expected to reach $862 million by the financial year of 2024. This industry is thus cooking up growth for the Indian economy.
Given below are some of the gadgets that you can incorporate in your kitchen to make cooking more hassle-free, convenient and have a fine dining experience.
1. Built-in microwave
The built-in microwave and oven are fixed with your cabinet or wall. These gadgets make your kitchen more spacious and look bigger. You can match the colour of your appliance with the colour of your wall or cabinet to impart a unified design and colour code to your kitchen. Nevertheless, being an electrical appliance, it should be handled with care to avoid accidents. Additionally, the cost of such appliances may be pretty high. Avail the best home appliances insurance policies to protect the appliances against damages or breakdown.
2. Built-in dishwasher
You can install a built-in dishwasher that can easily slide into your cabinet. These appliances can instantly make your kitchen look smarter and help you work easier and faster.
3. Chimney
Chimneys are essential equipment to keep your kitchen smoke and grease-free. The accumulation of grease can make your kitchen look dirty and also affect the hygiene factor of your cooking area. Thus, you can invest in these appliances to ensure your kitchen is clean and hygienic.
4. Electric grill
These are a simple alternative to the traditional oven and are also easy to clean. You can cook or grill various types of dishes without any hassle. Also, electric grills are appropriate for those individuals with lesser kitchen space as they do not require a larger area.
5. Toaster
Toasters are small and easy-to-use kitchen appliances. These are available in various designs to suit your kitchen appearance. With such appliances, you can prepare your breakfast with ease and also save time.
As they are electrical equipment, the chances of a technical or electrical breakdown are high. Such breakdown may incur extra costs for which you can avail pocket insurance schemes from financial institutions and NBFCs at an affordable price.
6. Built-in refrigerator
You can also invest in wall-built refrigerators to make your kitchen more spacious and also lift the look. Being an electrical machine it may face breakdown which may incur hefty expenses. As financial assistance, you may avail kitchen appliances insurance schemes to provide you with financial help at the time of repair or replacement due to damages caused by accidents, theft, fire, etc.
7. Water purifier
Installing a water purifier is essential for every household to avoid diseases caused by contaminated water. The cost of these appliances can be high and hence requires proper maintenance.
You can avail a water purifier insurance policy which covers the machine against any damage caused by accidents, fire, natural calamities, theft or burglary, mechanical or electrical breakdown, etc.
8. Built-in barbeque
Such kitchen equipment is easy to use and utilises a lesser area of your kitchen. Nonetheless, these appliances should be handled with care to increase shelf life.
NBFCs like Bajaj Finserv offer simple and affordable Pocket Insurance plans like the Kitchen Appliances Insurance policy to provide you with financial coverage in case your equipment faces damages due to accidents, fire, technical or electrical glitch, etc. You can benefit from a substantial sum assured of up to Rs. 25,000 at an affordable annual premium of Rs. 499.
Other devices that you may invest in are waffle makers, salad spinner, stand mixer, rice cooker, etc. While you purchase, do make sure to read the maintenance and safety instructions to increase the shelf life of your equipment.
The following two tabs change content below.
Akshay Sharma
Hi! I'm Akshay Sharma. I'm a blogger at Imagination Waffle. I love to read and write about Fitness, Health & Lifestyle topics.
Latest posts by Akshay Sharma (see all)