A Short Guide on Singapore Holiday For First-Time Travellers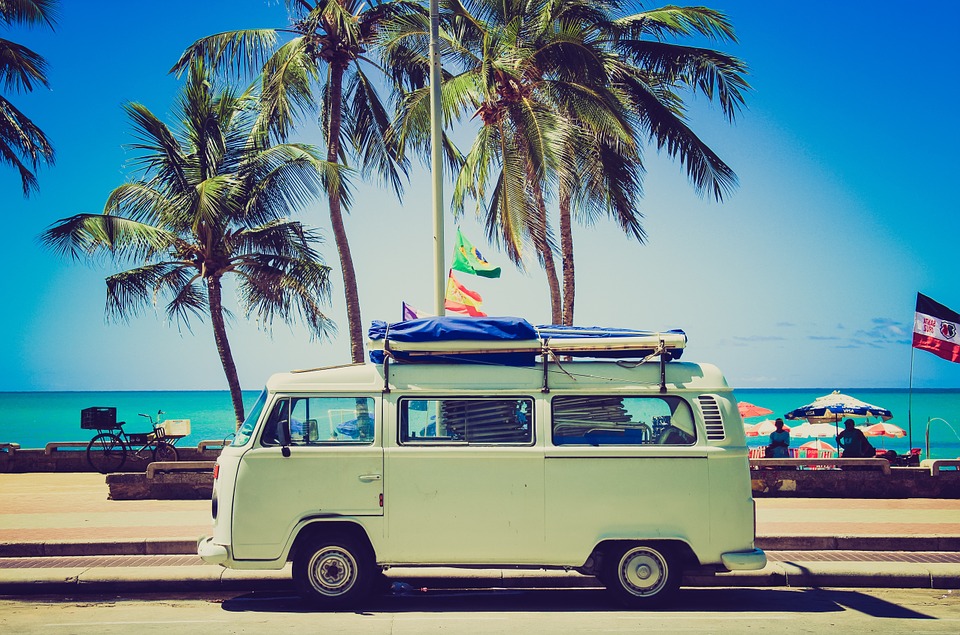 Travelling to a new destination can feel quite apprehensive. There will be lot of doubts and confusions regarding where to go, what to see and how to plan a well-organized, memorable holiday. Singapore is one of the most preferred Asian holiday destinations in the world and suits all types of travellers. Though on a map, it seems like a speck on the tip of Malaysian Peninsula, don't let its size deceive you as this small island-state country is packed with a plethora of creative attractions and scenic landscapes. If you are planning to visit Singapore, you can feel overwhelmed by its countless tourist attraction. Check out few of these must-do recommendations that can come handy for your Singapore Holiday.
What to see and do in Singapore
Gardens by the Bay

Sprawling more than 100 hectares, Gardens by the Bay is Singapore's finest innovation to provide green space and natural beauty within the city. Since its opening, Gardens by the Bay Singapore has become one of the popular places to visit in Singapore. The colossal vertical gardens known as Super Trees, the spectacular Flower Dome and the Cloud Forest are some of the attraction at the Gardens by the Bay that will leave you spell-bounded. Don't miss the evenings here when the magnificent Super Trees shimmers with twinkling colourful lights for the Garden Rhapsody Show.
Opening Hours: Outdoor Gardens: Daily, 5am to 2am.
Admission Cost: Free of charge.
Conservatories: Daily, 9am to 9pm.
Admission Cost: SG$28 per adult, SG$15 per child.
Universal Studios Singapore

Set within the Resort World Sentosa – an integrated resort arena, Universal Studios Singapore is South East Asia's one and only theme park of the same franchise which has become one of the top Singapore tourist spots that allures thousands of visitors annually. Based on Hollywood movies, this world-class theme park offers around 24 thrilling rides, live shows and recreational attractions in seven movie themed zones that can be enjoyed by kids and adults alike. Some not-to-miss attractions to check out are TRANSFORMERS The Ride: The Ultimate 3D Battle, Shrek 4-D Adventure, Sesame Street Spaghetti Space Chase and Jurassic Park Rapids Adventure to name a few.
Opening Hours: Daily, 10am to 6pm.
1 Day Admission cost: SG$76 per adult, SG$56 per child.
S.E.A. Aquarium

Another awe-inspiring Singapore tourist attraction in Resort World Sentosa, S.E.A. Aquarium lets you spend unforgettable moments amid fascinating sea creatures. Sneak a peek into the marvels of ocean life with magnificent aquarium exhibits such as the Open Ocean Habitat and Shark Seas. This manmade marine marvel encompasses over 100000 aquatic lives. You can get up-close encounters with Moray eels, watch varieties of sharks and rays and experience a colourful world of coral reefs and countless species of fishes. You can even dine at Ocean Restaurant by Cat Cora where you can watch sea creatures swim by or spend a night at the aquarium marveling at the fantastic underwater realm with Ocean Dreams sleepover experience.
Opening Hours: Daily, 10am to 6pm.
1 Day Admission Cost: SG$39 per adult, SG$29 per child.
Night Safari Singapore

An extraordinary safari experience – Night Safari Singapore takes you through a nocturnal wildlife expedition. A definite feature in your things to do in Singapore list, Night Safari Singapore is the world's first nocturnal wildlife park which offers an insight into the lives of night creatures of the animal kingdom. With over 2500 animals inhabiting a secondary forest in Singapore, you get to take a tram safari to view rare animals such as Malayan Tapir and tigers, Asian elephants, clouded leopards to name a few. Among one of the top fun things to do in Singapore, you can even enjoy a fine dining experience at the entrance courtyard restaurant or on board a tram while enjoying the safari.
Opening Hours: Daily, 7:15pm to 12am.
Admission Cost: SG$45 per adult, SG$ 30 per child.
Jurong Bird Park

Meet some very friendly aviary flocks at Jurong Bird Park. This aviary tourist attraction is packed with species of almost every kind of birds and offers spectacular exhibits along with interactive fun shows and encounters. The moment you step inside the bird park, you will come across some of the prettiest and rarest birds of the world. Do make it a point to visit the Water Fall Aviary – a delight to watch birds in flight with a backdrop of a charming waterfall. Enjoy watching predator birds such as hooded vultures, Malay fish owls, white-tailed sea eagle showcasing their hunting talents at Kings of the Skies show. If that's not exciting enough, dine with these feathery friends or even better, have a sleepover with the birds at campsites set inside Jurong Bird Park.
Opening Hours: Daily, 8.30am to 6.00pm
Admission Cost: SG$29 per adult, SG$ 19 per child.
Singapore Flyer

While there are countless ways to enjoy Singapore's dazzling skyline, Singapore Flyer beats them all. The reason being, you can get a breathtaking view of the city from different angles as every moment passes. Boasted as Asia's largest Observation wheel, Singapore Flyer lets you view stunning panoramas of major Singapore points of interest and the city skyline on a 30-minute ride. You can enjoy a delicious treat at the Singapore Flyer arena or take a flight ride on the observation wheel along with a dining option. The best time to experience the Singapore Flyer is when the evening dawns so that you can cherish the spectacular sight of Singapore's skyline fading from daylight into a twinkling spectacle.
Opening Hours: Daily 8.30am – 10.15pm
Singapore Flight cost: SG$33 per adult and SG$ 21 per child.
What to eat in Singapore and where to try them:
The eclectic multiethnic blend in Singapore has paved way for an assortment of Indian, Chinese and Malay cuisines. But if you are in Singapore, then it would be quite disappointing if you didn't sample these three local flavours of Singapore local cuisine.
Chilli Crab – A delicious seafood cuisine of stir-fried mud crabs marinated in thick savoury gravy, this is one of the must-try dishes of Singapore.
Best places to eat: No Signboard Seafood at 414 Geylang, Crab Party at 98 Yio Chu Kang Road, Long Beach Seafood at Blk 1018 East Coast Parkway

Kaya Toast – The most preferred breakfast by Singapore locals, Kaya Toast is usually the comfort meal of Singaporeans. A simple dish consisting of toasted bread with loads of kaya – a traditional spread made out of coconut and eggs.
Best places to eat: Chin Mee Chin Confectionery at 204 East Coast Road, Ya Kun Kaya Toast at 18 China Street, Killiney Kopitiam at 67 Killiney Road.

Singapore Sling – if you are someone who loves to chill out with a drink, then do try the authentic Singapore sling which is a gin-based cocktail along with a mix of spirits and fruit flavours.

Best places to drink: Raffles Singapore is where the original cocktail was made. Nutmeg & Clove at China Town and Adrift at Marina Bay Sands are other places that offer amazing versions of Singapore Sling.
Tips for travellers visiting Singapore:
As with all destinations, it is necessary to respect the culture and follow norms of the particular country you are visiting. While you are in Singapore, do keep in mind these following tips for a smooth, hassle-free vacation.
Singapore takes cleanliness very seriously. You will be fined for littering, spitting or even for chewing gum publicly. Eating and drinking are not allowed in public transportations.
Make sure all your travel documents are in order. Most countries can avail a visa on arrival for 90-day stay in Singapore. You should possess a valid Singapore Tourist visa if you are a national of a country that requires travellers to get a tourist visa before arriving in Singapore. A travel and health insurance is also recommended for your duration of stay in Singapore.
Singapore has four official languages – English, Malay, Mandarin Chinese, and Tamil. English is widely spoken so there would not be any hassles in understanding the language for tourists.
Singapore is a safe country to visit and is intolerant to drug usage which attracts harsh punishment, even death penalty. Even shoplifting and jaywalking are punishable offense with penalty or jail time.
Compared to other Asian countries, Singapore is an expensive travel destination. Hence it is better to estimate your budget and keep a reserve in your hand while visiting Singapore.
The following two tabs change content below.
Akshay Sharma
Hi! I'm Akshay Sharma. I'm a blogger at Imagination Waffle. I love to read and write about Fitness, Health & Lifestyle topics.
Latest posts by Akshay Sharma (see all)