7 Ways To Enjoy Swimming Without Damaging Your Hair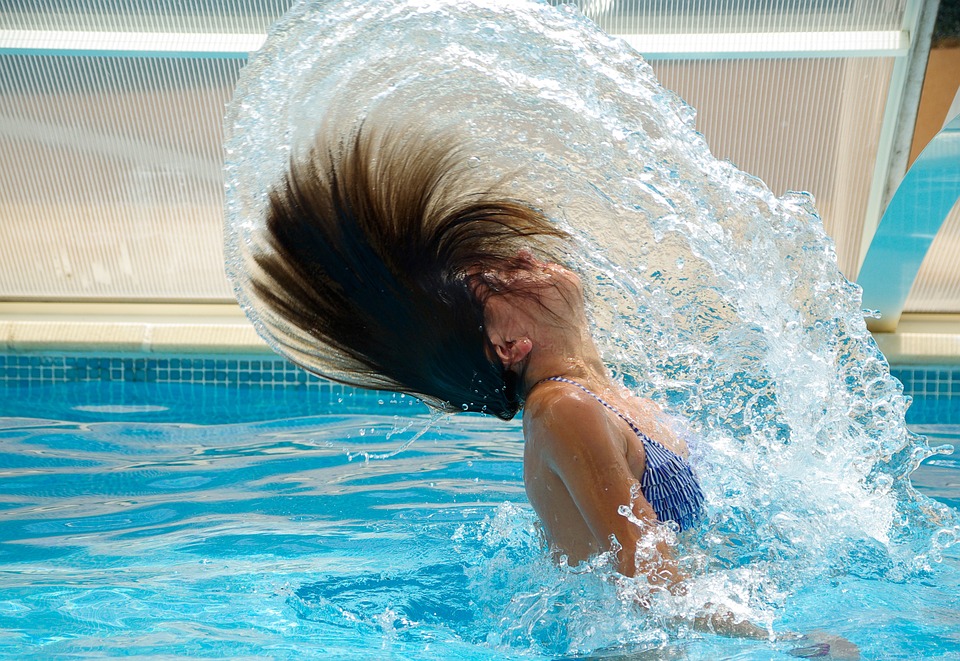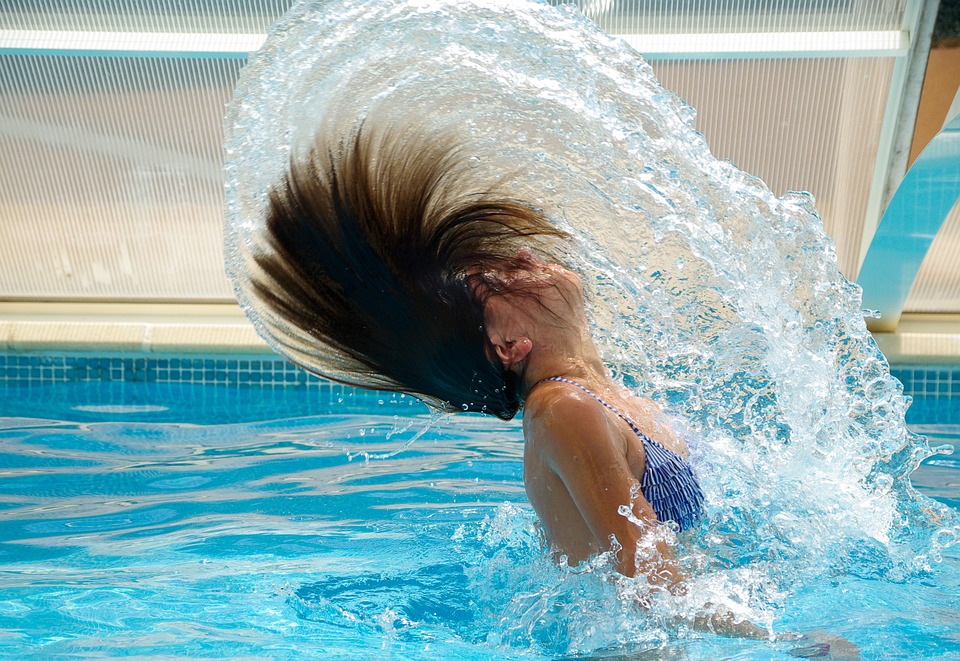 How will you know if someone is an avid swimmer? Sometimes, you can easily tell by the look of the person's hair. Look out for dry, brittle, and bleached out tresses and there's a big chance he or she swims a lot.
Chlorinated water is one of the worst offenders since chlorine contains abrasive chemicals that can dry out the skin and hair. Overexposure to ocean water can also strip off the hair's natural oils, leaving it dehydrated and tangled. Fortunately, it is possible for you to enjoy swimming in the pool or in the ocean without damaging your hair. Just make sure you follow these hair care tips before, during, and after taking a swim.
1. Wet your hair with fresh water before you swim
Not only will it help keep the pool cleaner. Coating your hair with fresh water also keeps your strands from soaking up chlorine and every single chemical in the pool. Fresh water can also add a protective layer to guard your hair when you drench in ocean brine.
2. Coat your hair with another protective layer
Aside from using mere water, you can amp up your protection against harsh pool irritants by using a leave-in conditioner. If your hair is too dry or is color-treated, you may also use coconut oil. Slick a small amount of coconut oil on damp hair. Pay attention to the dry ends. The oil forms a protective layer that keeps the chlorine and salt out.
3. Wear a swim cap
A swim cap is an accessory used to tuck your hair safely up inside while you swim. No, a swim cap does not necessarily keep your hair from getting wet. However, it does help in preventing sun damage and chlorine absorption.
You just have to choose the right swim cap. Latex and silicone caps both work well when it comes to blocking chlorine. Silicone swim caps tend to be stretchier and softer. They don't snag your hair. Latex swim caps, on the other hand, grip better. You just have to coat your hair with slippery conditioner prior to wearing a cap to reduce snagging and damage.
Swim caps come in various designs, including printed swim caps that will keep you fashionable in the water.
4. Wear a swim cap…properly
Just because you're wearing a high-quality swim cap doesn't mean you're safe from hair damage. Oftentimes, it's the wrong way of putting on and removing the swim cap that causes brittle hair since its grip can easily pull the strands out of the scalp.
If you have long locks, make sure to gather your hair close to your head. Twist it gently and tie it up into a loose bun on top of your head. Then, place your hands inside the elastic swim cap, with palms vertical and fingers spread. Make sure the front inside edge of the swim cap catches your forehead as you slowly lower the cap over your hair and around the back of your head. If you're not comfortable with high-grip latex caps, switch to a softer cap like silicone.
5. Rinse off ASAP
You might be tempted to skip rinsing off and just let yourself dry right after your swim. However, neglecting the importance of rinsing off immediately promotes chlorine and salt buildup not only in your hair but your skin as well.
Always rinse off as soon as you get out of the chlorinated water or ocean. Don't just wash with water. It's necessary to use special neutralizing shampoos and conditioners to get rid of chlorine and other pool irritants. After rinsing off, manage to apply a leave-in conditioner to help repair damaged hair.
6. Use a wide tooth comb
Have you ever freaked out after seeing lots of hair fall on your comb after taking a bath? Your hair strands are twice more prone to breakage when wet and you can instantly see its fragility when you comb. So do your hair a favor and use a wide tooth comb to gently work your way through frizz and tangles.
7. Clarify your hair
Are you a professional swimmer or surfer? Or perhaps a certified beach bum? If you tend to be in the water most of the time, then it's a must to clear away all that residue buildup, whether it's chlorine, sea salt, or bits of marine life. A weekly clarifying treatment will help repair the sun and water-induced hair damage. You can go to the salon, DIY with commercial products, or try natural remedies, like getting an apple cider vinegar rinse.
Author Bio: Carmina Natividad is one of the writers for Swimprint, a go-to shop for swimming enthusiasts, specializing in swim caps in the UK. While she's fascinated in writing articles focused on sport fashion, health, and wellness, she swears to never give up pizza.
The following two tabs change content below.
Akshay Sharma
Hi! I'm Akshay Sharma. I'm a blogger at Imagination Waffle. I love to read and write about Fitness, Health & Lifestyle topics.
Latest posts by Akshay Sharma (see all)