6 Ways Learning To Swim Changes The Lives Of Disabled People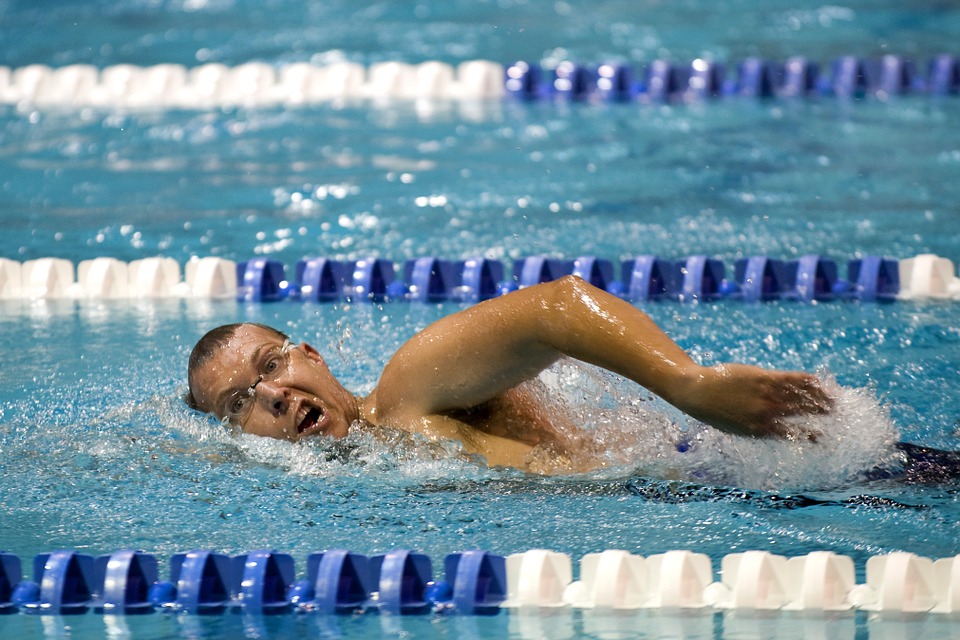 What's the first thing that comes to mind when you hear the term "persons with disabilities"? You might probably think of someone who travels via wheelchair or a visually impaired individual who walks with a cane.
Are PWDs different from the rest of the population? Yes. Do they have physical limitations? Yes. However, these things don't mean they can't do great things, like sports. In fact, a great number of disabled athletes wowed the world after competing in the paralympic games. And if there's one sport that welcomes them with open arms, it would be swimming.
With no trauma of weight-bearing joints to worry about, swimming is definitely the perfect activity for disabled peeps. In addition, the water allows them to move without assistance – and this discovery and experience could mean a lot to anyone with restricted mobility. Most people also agree that it's often easier to engage in the water than on dry land because of the freedom of movement provided buoyancy.
If you know someone who's dealing with disability (or if you're impaired or injured yourself), then ahead are some of the physical and mental benefits of swimming worth remembering.
1. Swimming takes you to a different world
Okay, this may sound cheesy but it's true.
Disability doesn't just wreak havoc with your mobility but with your outlook as well. You may grow the tendency to shy away from the world, envy "able-bodied" people, and succumb to self-loathing and jealousy. But never forget that your disability may numb your limbs, vision, and other senses but never should you allow your condition to damage even your self-worth. Swimming helps you move forward.
"Swimming returned a freeness which I thought I had lost," says a former runner who was diagnosed with arthritis yet found hope with swimming. Immersing in the water indeed frees you and lets you discover more about yourself. When you swim, your mobility issues are often hugely reduced. In some cases, eradicated.
2. Swimming elicits positive behavior
It's not just about the skill. Oftentimes, it's about the encouraging environment where the skill is honed.
When you learn to swim in an all-encompassing facility, you'll surely meet good people. You'll swim with fellow differently-abled folks and supportive coaches who won't treat you less of an individual. Swimming with other people enhances community and competitive spirit and boosts confidence, independence, and social skills.
3. Swimming breaks sedentary lifestyle
While it's frustrating to fail at making a hundred percent of your body to function, encouraging disabled people to stay at home and fall into a sedentary lifestyle can be even more fatal. Not only it can hurt one's self-esteem but it can also lead to serious illnesses.
Swimming breaks the link between "disability" and "sedentary lifestyle." The low-impact sport makes it possible to exercise and fulfill the need to get your heart racing. The buoyancy removes any strain in the body and supports the weight, joint, muscles, and the spine, providing a whole-body workout to stimulate all body functions.
4. Swimming is good for your heart health
Aside from increased muscle endurance, flexibility, and balance, swimming is also an outstanding exercise for heart health. It helps strengthen the heart muscle and improve circulation and breathing.
5. Swimming serves as a therapeutic exercise
Let's be clear once and for all – swimming is not a guaranteed cure. However, it can help many people if facilitated well. People suffering from arthritis, fibromyalgia, and back problems, for instance, can swim to work their affected joints without making the symptoms worse. Immersing in the water itself can make you feel revitalized afterward.
6. Swimming is a feel-good activity
Who doesn't love being around the water?
Swimming evokes a natural, positive response as soon as the water touches your skin. Scientifically speaking, swimming releases endorphins or the hormones responsible for making us feel good, relaxed, and rejuvenated. Such good vibes can help combat stress, fear, depression, and anxiety, which are detrimental to one's mental health.
Christian evangelist, motivational speaker, and author of "Life without limbs" Nick Vujicic once said, "fear is the biggest disability of all – and it will paralyze you more than you being in a wheelchair." At first, controlling the position in the water with impaired limbs or blurred vision is a heck of a challenge. But once the swimmer gets the hang of it using various floatation devices, swimming aids, and professional instruction, he or she can be unstoppable.
Author Bio: Carmina Natividad is one of the writers for Swimprint, a go-to shop for swimming enthusiasts, specializing in swim caps in the UK. While she's fascinated in writing articles focused on sport fashion, health, and wellness, she swears to never give up pizza.
Related Post:
Five Reasons Why Swimming Is Good For Your Well-Being
Six Of The Best Beaches To Swim In America
3 Smart Ways To Reduce Chlorine Levels In Your Pool For A Safer And Healthier Swim
7 Ways To Enjoy Swimming Without Damaging Your Hair
The following two tabs change content below.
Akshay Sharma
Hi! I'm Akshay Sharma. I'm a blogger at Imagination Waffle. I love to read and write about Fitness, Health & Lifestyle topics.
Latest posts by Akshay Sharma (see all)