5 Things Wedding Photographers Wished Brides Knew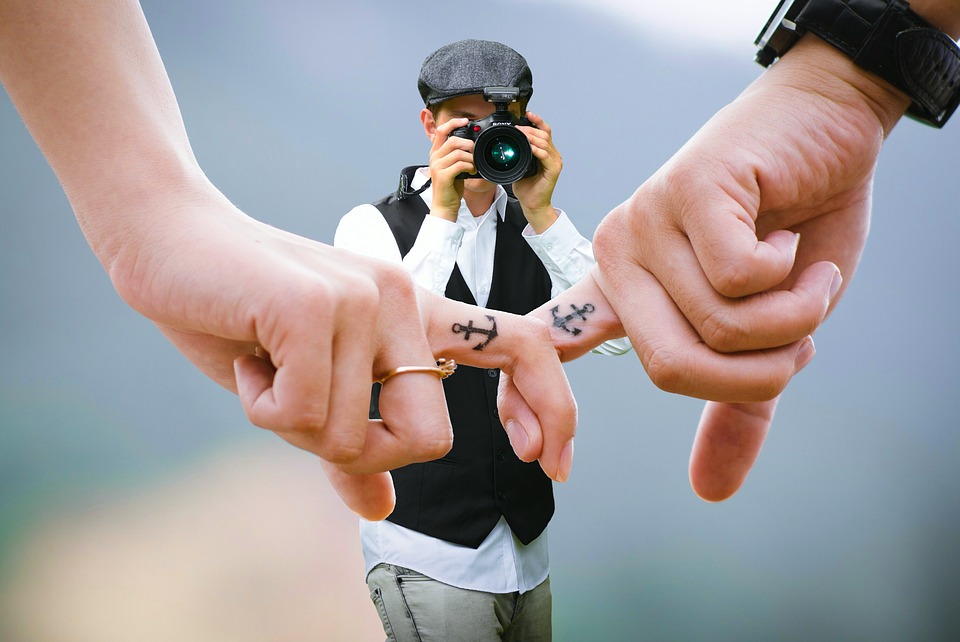 A wedding is always special. It calls for joyous celebrations. As a bride, you always focus to look your best, choose the perfect dress and hog the limelight on the big day. Between all the preparations of dress, jewelry and make-up, you should always look for an experienced photographer who would capture all the moments perfectly and make you look even more beautiful on the most special day in life.
With so many wedding photographers out there, it's always a tough task to choose the one that fits the bill and promise to deliver great work. But yes, you should also know that a good photographer has tips and tricks of the trade which they reveal only if asked. Not all wedding photographers are able to strike a personal connect with brides and those who do, are able to create magic.
Even wedding photographers have a lot to share with brides particularly about their looks, demeanour, hair style, dress etc. to make them be at their best on the special day. A top photographer will also go the extra distance in order to make the bride stand out on their huge day in life.
Here are 5 things wedding photographers wished brides knew –
1. Stay relaxed and happy
If you ask most wedding photographers what they would like brides to change about themselves, the reply would be to have more fun, stay relaxed and don't take stress. They believe most brides take unnecessary stress which spoils their photos. While some feel uncomfortable getting clicked, there are many who get overwhelmed by the enormity of the occasion. In some cases, brides' lack of familiarity with photographers is also a big reason why awkward moments are created on the day. With more fun and more relaxed outlook, brides would definitely have better pictures of their wedding.
2. Make the photographer know everything in detail
Best wedding photos are never an accident. They are the result of a proper planning between the photographer and brides' side. Unless the man knows every detail about the bride, how can you expect him/her to capture all natural moments and bring the best out of her? If the photographer is given freedom and conveyed all the minute details of the bride's schedule on the day, he will be able to capture all those beautiful and spontaneous moments easily. So, it's always better to share more details with the photographer for amazing wedding photos.
3. Smile more and don't hold back happiness
A lot of brides hold back on smiling which is never a good thing as far as the significance of the day is concerned. Some hold back as they avoid looking face in their wedding photograph while some think staying restraint is a better option for the day. Well, you can ask any photographer and their response would be, smiling more ensures better and more natural pictures. So, brides should show their genuine emotion and happiness to prevent any signs of awkwardness for the occasion. This is how the best of photos are captured for the day.
4. Express real feelings and emotions
A good photographer always wants their subject to stay as real as possible and express real feeling so that the best moments are capture beautifully. Brides should understand the benefits of showing their genuine emotions on the big day so that the best of photos are always a possibility. If you're genuine on the wedding day, the photographer will figure our right angles and lenses to make you stand out from the crowd. Once you are your genuine self, the expert will ensure that you're captured the way it should be.
5. Take care with your dress and jewelry
A wedding photographer is the best judge of your dress and jewelry. He can find out if some jewelry is fine with you or if the dress you wear is bringing the best out of you. Brides can always take the inputs of the expert and also benefit from handcrafted jewellery online to avoid last-minute problems. The jewelry should accentuate the looks and does not come in the way of good photographs. So, brides can seek opinion of the photographer to find the best possible look for their wedding.
The following two tabs change content below.
Akshay Sharma
Hi! I'm Akshay Sharma. I'm a blogger at Imagination Waffle. I love to read and write about Fitness, Health & Lifestyle topics.
Latest posts by Akshay Sharma (see all)