5 Stylish Ways to Wear All White This Summer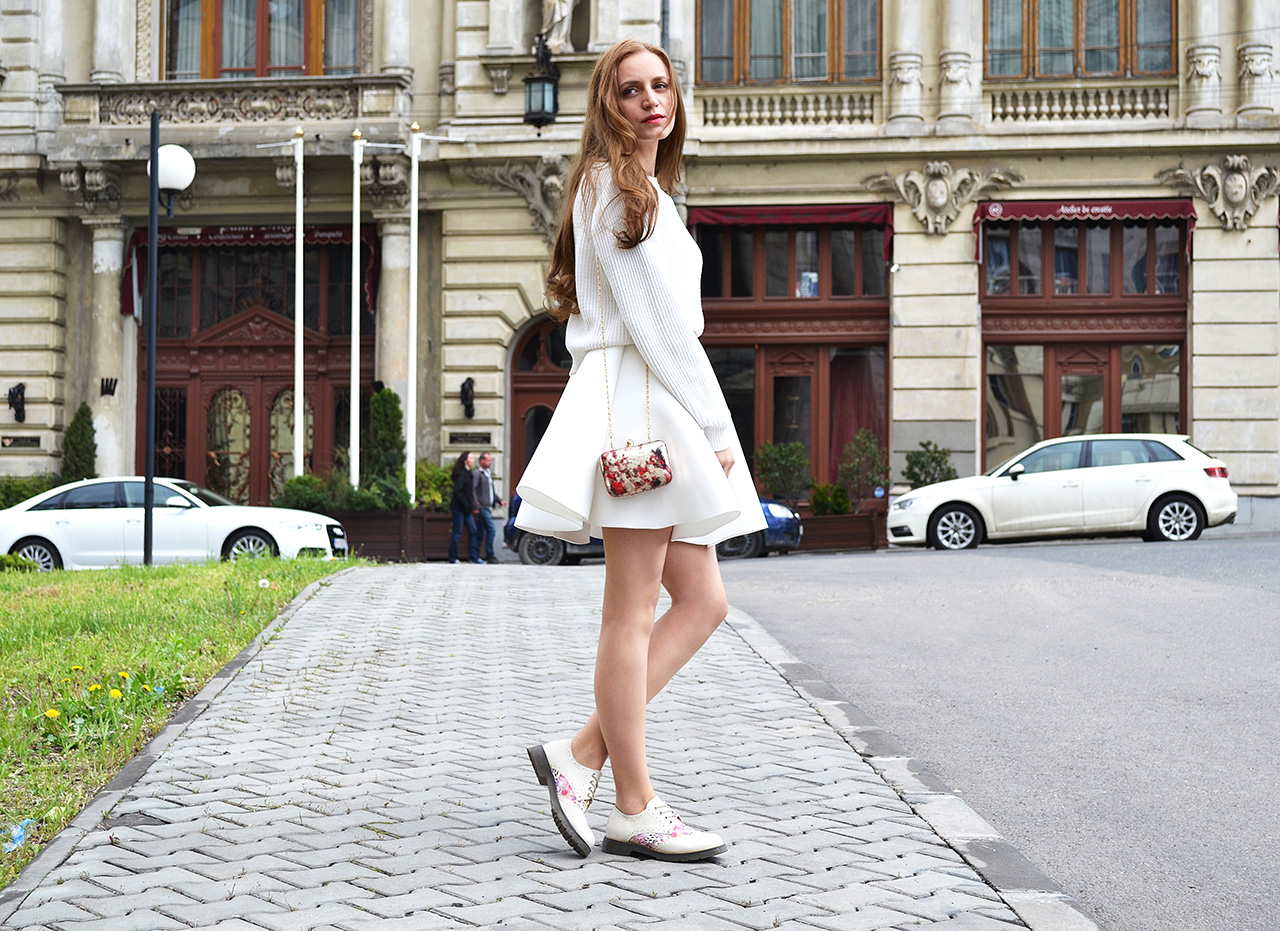 Spring and summer clothing is always full of bright and fresh colors. However, white is not only overlooked the most, it is deemed unforgiving, hard to wear, and hard to accessorize for. If you have a white piece that you're dying to wear this summer, read on for five stylish ways to wear all white this summer.
Head to Toe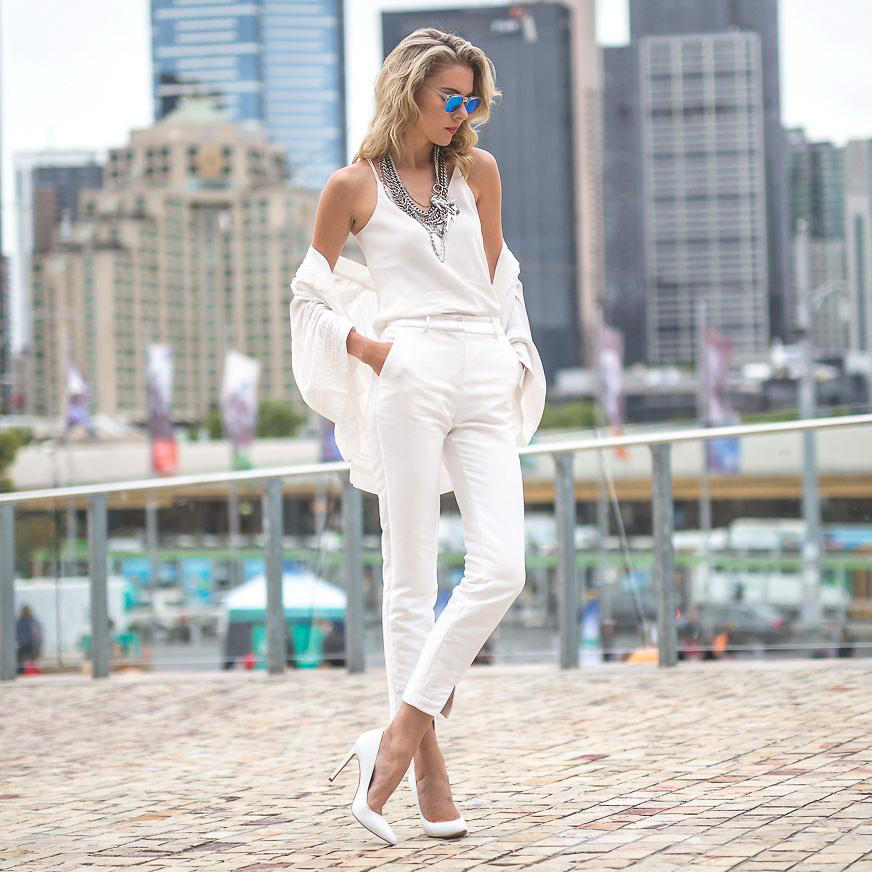 The most dramatic way to wear white is with a head-to-toe look. Make an all-white ensemble palatable with a business casual style. A white office dress or loose trouser suit with a blazer are bold and fashionable choices.
The real secret to wearing a white outfit is to pair it with white accessories. Choosing white pumps and a structured white purse keeps you looking classy and empowered. You can also opt for simple pearl studs and a single strand pearl necklace.
Supporting Act
A stark contrast to the completely white outfit is when white is seamlessly incorporated into the main event. Choose a white blazer or white jeans and build an outfit around them. Feminine patterned pieces or bright solid colors accentuate every part of your outfit equally.
For fashionistas who want just a subtle hint of white, polka dots are a great choice. Whether a sundress or a flowing top, white dots on a colorful background are a classic way to wear white any day of the year.
Accessories Only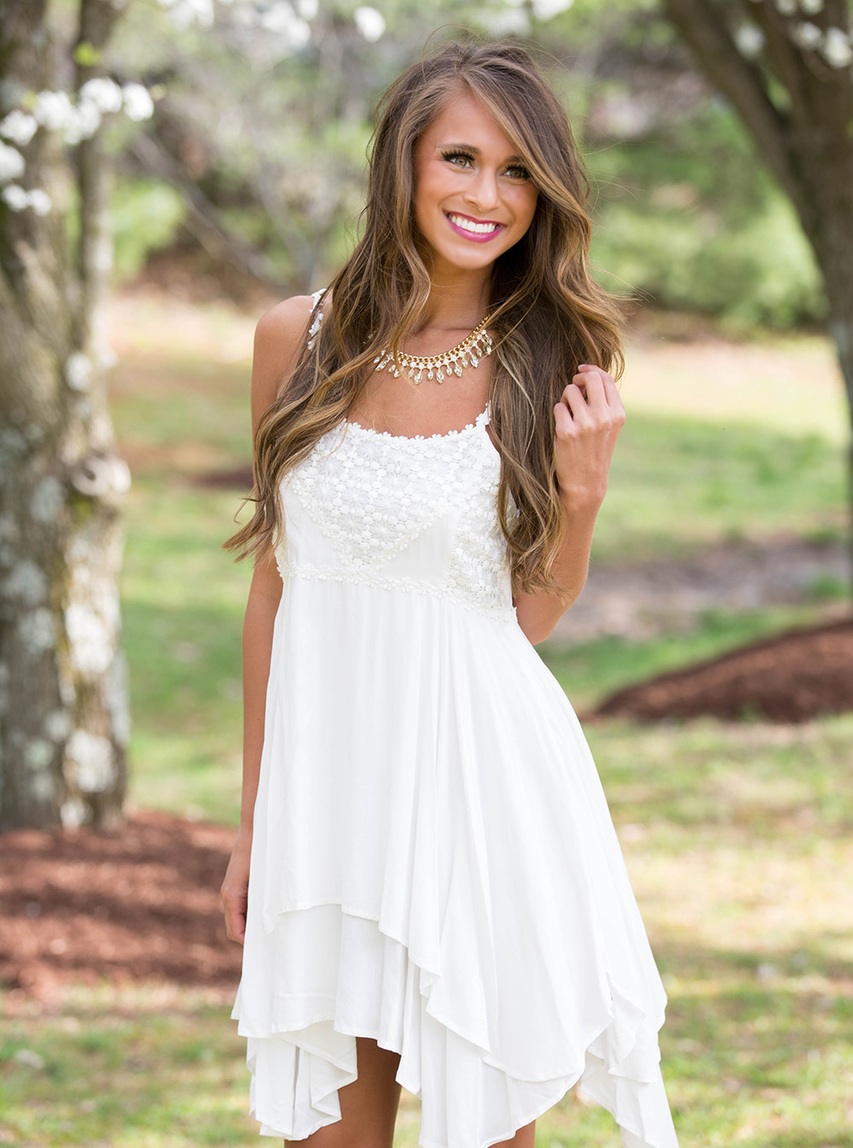 White accessories are statement pieces that pair best with busy patterns and colorful designs. All-white purses are good, but structured two-tones bags that accentuate the colors in your outfit will take your look to the next level.
Shoes are also a popular—though slightly complex—option. Since wearing a brightly colored outfit with all-white shoes can contrast greatly, you can highlight your shoe choice with intricate patterns that feature hints of white.
While wearing white shoes and bags is relatively easy, white jewelry can be difficult to execute. No matter your outfit, you should typically keep your white jewelry subtle with pearls, gold, or diamond studs.
The White Summer Dress
Wearing a white dress during the summer can quickly go from fun and flirty to boring and drab. If you're wearing a white dress, spice it up with colored embellishments, denim jackets, or dainty, gold jewelry.
Try pairing the Spring Fairy White Dress from The Pink Lily Boutique with pops of color. Pastel colors on your shoes, in a light scarf, or on your purse can make white the main event, but prevent it from being overbearing. You can also include bolder colors and fabrics, such as burgundy or denim accessories.
Since white is usually a delicate, elegant color, it should be accentuated with other classic items. Gold jewelry is the perfect way to elevate a simple summer dress for an evening event or garden party.
Revive the White Tee
Shape Magazine recently mentioned that the white t-shirt needs to be revitalized. Though many people wear tees with plain jeans and sneakers, there's so much more you can do. Some of the easiest ways to elevate the white shirt is with a vest or a blazer—wearing either one turns a t-shirt into an event appropriate look. Adding a colorful skirt to the white tee is another option that creates versatile, feminine flair. Wear a short, mid-length, or maxi skirt to personalize your ensemble.
White is a color you should never fear to wear. This summer, take control and make it your own with any number of white ensembles and accessories.
Related Post :
Summer 16 Sports Luxe Outfit Idea – Men's
Summer 16 Outfit Ideas
Create a New Fashion Statement with Timeless Apparel
Author Bio:
Frankie Goodwin is a dedicated fashion blogger from Austin, Texas. Always looking for new looks that convey sweet southern belle tastes, she loves to create new outfits with stylized ruffles, bows, and dresses. When she's not writing, she works to expand her fashion horizons by attending the Art Institute of Austin.
The following two tabs change content below.
Akshay Sharma
Hi! I'm Akshay Sharma. I'm a blogger at Imagination Waffle. I love to read and write about Fitness, Health & Lifestyle topics.
Latest posts by Akshay Sharma (see all)