4 Unexplored Honeymoon Destinations in India to Visit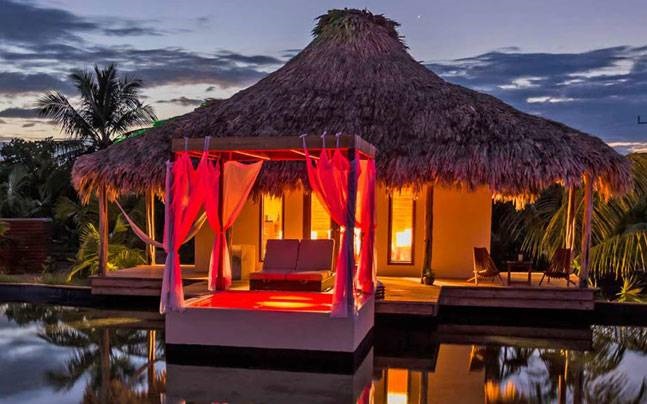 Finding the right honeymoon destination is definitely not a myth. Whether you are fond of mountains or your partner is much more inclined towards beaches, India is truly incredible with the enormous number of choices that it offers.
Whether you wish to stay in a cottage, a palace or in a woodhouse, you will definitely be spoilt for choice. If you are looking for India tour honeymoon destination packages, we have picked out the best four dream honeymoon destinations in India, which will give you a reason to celebrate the blissfulness of being in love, in a marital relationship.
1. Vaamika Island, Kochi
A perfect dream getaway is the one where you get to spend time with your loved one as well as feel the beauty of the stay. The Vaamika Island in Kochi is a seven-acre private island along with the Vembanad Lake, two main residences known as the Sun Rise and High Noon, offering facilities such as lakefront pools, gardens, massage pavilions and private butler services. In just half an hour, it is easy to reach the Kochi's Bolgatty jetty with a speedboat. An extravagant service of 'dine anywhere' is available on this island. You can choose to dine by the side of a water lily covered pond or can plan a candlelight dinner beside the pool or the moonlit museum.
2. The Machan, Lonavala
A luxury eco-resort located in Jambulne, this is a botanical hotspot which has got four tree houses to make the honeymoon stay extremely mesmerizing and stylish. The calm and peaceful atmosphere is a plus point for newlyweds to escape from the hustle bustle of the city life. With 30 feet to 45 feet high tree houses, you can stand close to your partner to witness the beauty of the moonlight and star-studded skies and a splendid view of the 25 acres forestland. Enjoy an alfresco dinner on the wooden deck and relive the days of your marriage while you take a long walk in the fresh air. You definitely would not want to miss out on this enchanting getaway while booking your North India tour packages.
3. Devi Garh, Udaipur
If you are in Udaipur, Rajasthan, you know you have made the right choice. Well, set against a breathtaking backdrop of the Aravalli Hills and a village at its base, the eighteenth-century palace is surely going to give you a royal retreat. The cliff-top palace is frequently redesigned and renovated to offer to the tourists a contemporary outlook. Though the semi-precious stones and local marbles are used to revamp the décor with the latest trend, the antiquated sandstone exterior of the palace stays in its unique rendition. If you wish to be a spectator of the startling sunset across the mountains and take pleasure in various personalized amenities, then the 1200 square feet Devi Garh Suite is the ideal choice for you.
4. Ri Kynjai, Shillong
Imagine what it would be like to tell your partner how excited you are to spend the rest of the life with him/her by your side, with the raindrops sound in the background. Yes, Cherrapunjee-Mawsynram district in Meghalaya is such an exceptional area that experiences the World's heaviest rains. A romantic rainy atmosphere is all you need to make your stay at Ri Kynjai memorable. The place is designed in the local Khasi style with thatched roofs to get rid of the excess water. Also, the pine-paneled rooms with attached balconies are ideal to enjoy the outside panorama overlooking the pristine Umiam Lake. What's more? You can rejuvenate yourself and your partner's body and mind at the Khem Janai spa.
Did you know there are so many treasured getaways that you can plan while deciding your North India tour package itinerary? Well, now that you are well aware of the 4 top destinations to plan your dream honeymoon on a decent budget, what are you waiting for? Talk to your partner and choose a dream destination from the given ones to enjoy romantic moments together.
The following two tabs change content below.
Akshay Sharma
Hi! I'm Akshay Sharma. I'm a blogger at Imagination Waffle. I love to read and write about Fitness, Health & Lifestyle topics.
Latest posts by Akshay Sharma (see all)