30 Most Incredible Music Venues around The World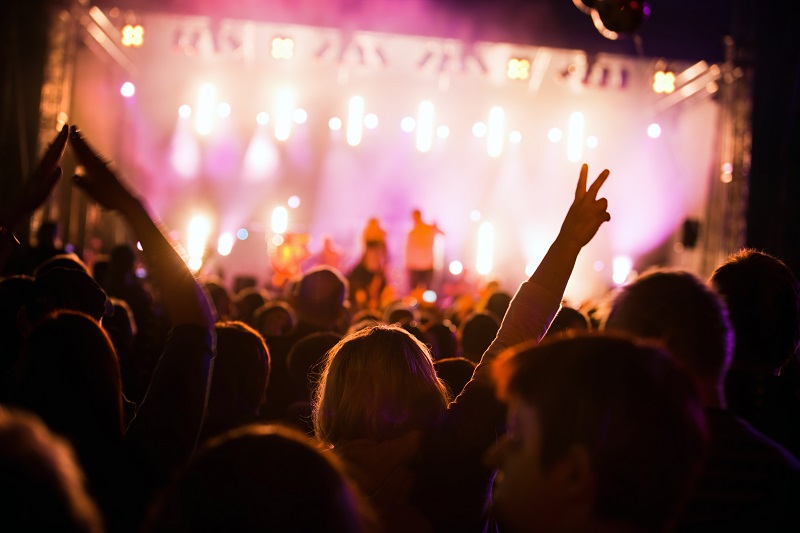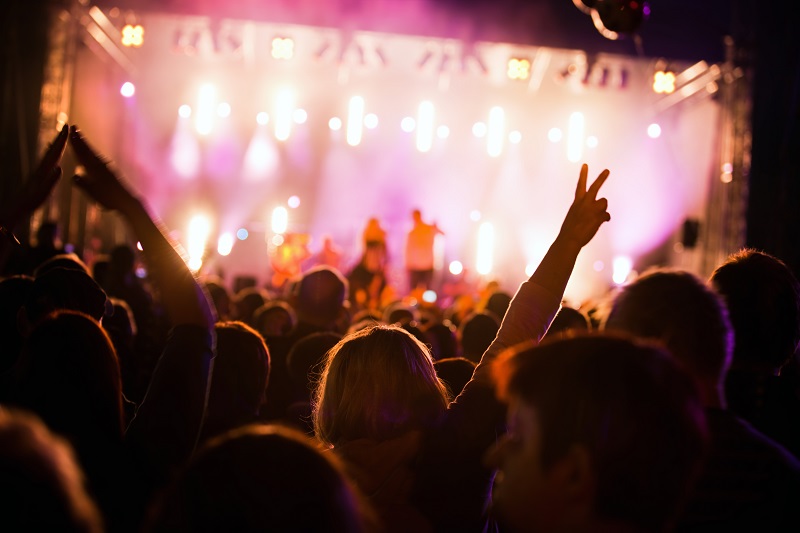 If it is about live shows, then the venues are always there to play a significant role in a concert. The performance or success of a musical act or show is largely dependent on a venue and everything that it provides, be it the ambience or the sound system or anything else for that matter. Nevertheless, concert halls and amphitheatres are not appreciated that much. To give some credits where it is due, here is the list of 30 most incredible music venues around the world.
1. Princes Street Garden
Princes Street Garden is nothing but a public park situated in Edinburgh. This 40-acre land is full of monuments, flora, and benches for the tourists. Apart from hosting various music concerts, this place is also used for various festivals like annual Hogmanay celebrations.
2. Greek Theatre
The Greek Theatre is known to be a very exquisite outdoor amphitheatre which transports the visitors back to ancient Greece. Various rock, pop, and jazz concerts are organised throughout the whole year.
3. Dalhalla
Central Sweden's Dalhalla is an amphitheatre surrounded by forests. It remains open only during summer, yet this place manages to host around 20-30 events a year and attracts almost 100,000 visitors.
4. The George
The power of nature and music meet at the George Amphitheatre which is located at 150 miles east of the Seattle. This place is considered to be the best option to hold a concert for its inspiring and gorgeous views of Columbia River and Canyon.
5. Slane Castle
The famous Conyngham family built Ireland's Slane Castle. This natural amphitheatre is known for hosting concerts of the world famous stars such as Madonna, Bruce Springsteen, Red Hot Chili Peppers, David Bowie, and many more.
6. Palais Garnier
This place is the worldwide symbol of the city Paris. It has an awe-inspiring grand foyer, beautiful marvel staircase as well as a six-ton radiant chandelier. This place is used for the various concerts for obvious reasons.
7. Teatro Alla Scala (La Scala)
Milan's La Scala is a world famous place which is used for different music concerts and events. This 200 years old place sits 2800 visitors, but its historical significance makes this place unique.
8. Sarawak Cultural Village
Sarawak Cultural Village is situated in Borneo Island which is considered to be 'living museum'. The Rainforest World Music Festival is organised here and attracts around 2400 people.
9. Great American Music Hall
The Bay area is home to the Great American Music Hall. This place once used to be a poppin' jazz space and a late-night burlesque spot for dancing. Today this place is used to host various old and new acts.
10. Teatro Colon
French/Italian style Teatro Colon is known to be the most important opera house in Buenos Aires. This place is known to be having the best acoustics in the world. This is the perfect place to organise a music concert.
11. Bolshoi Theatre
This place is situated in Moscow, Russia. It has a history of organising many famous concerts and events in the past. Tchaikovsky's Swan Lake ballet took place here in the year 1877.
12. Koncerthuset
Copenhagen's Koncerthuset looks like a glowing and giant blue cube which is seemingly beamed down from a planet. This place is home to Danish Broadcasting Corporation and Danish National Symphony Orchestra.
13. Red Rocks Amphitheatre
Located at Morrison, Red Rocks Amphitheatre boasts of an amazing scenery of the Red Rocks Park. This is where nature meets with entertainment, making it the best place for a concert.
14. Mountain Winery
Mountain Winery is regarded as a unique location to organise any event- wedding, conference, concert or anything else.
15. Theatre Antique d'Orange
It is one of the most ancient Roman theatres which dates back to around 40BC. It used to originally serve as a venue for entertainment for the locals. Now it organises Choregies d'Orange, summer opera festival, and various other events.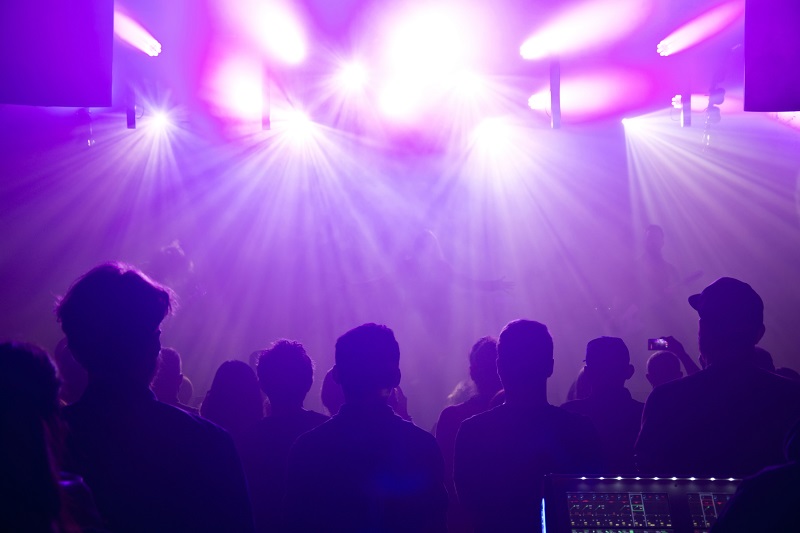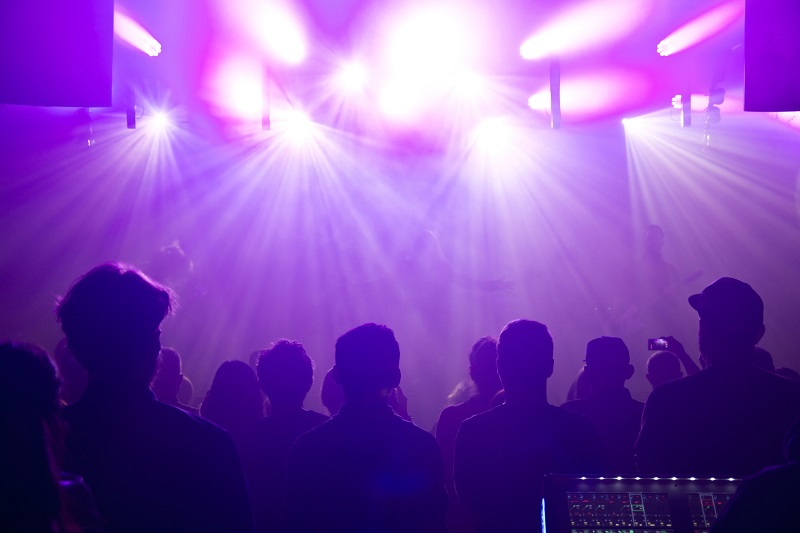 16. The Royal Albert Hall
London's Royal Albert Hall is the most popular venue for music concerts for all the right reasons. More than 350 events take place here in a year including annual summer Proms.
17. The National Centre for Performing Arts China
This place is situated in China which is locally known as 'The Giant Egg'. A human-made lake surrounds the opera house that can seat nearly 5,500 people at a time.
18. The Royal Opera House Muscat
This place is considered to be a premier venue for arts, music and culture. Oman's Sultan Qaboos built this place. This venue has 1,100 seats, and it can be decently used for various concerts and events.
19. Auditorio de Tenerife ''Adan Martin."
This gravity-defying and unique-shaped place is located in the Canary Islands. It is known to be the symbol of Santa Cruz city. Various organ pipes emerge from both sides of the pit.
20. Radio City Music Hall
New York's Radio City Music Hall is regarded as the most popular music concert venue in the world. There is space to sit around 5000 people. It has amazing radiating arches which not only serve for inspiring jaw-dropping stares but even fosters surprisingly intimate and warm feel.
21. Harpa Concert Hall
Iceland's Harpa Concert Hall's artistic sight is sure to attract one and all. Apart from hosting different large-scale events and meetings, this place is also utilised for the grand annual music festival, Iceland Airwaves.
22. Konzerthaus
Konzerthaus was designed by Karl Friedrich Schinkel and is located in Berlin, Germany. It has 5,811 pipe organs that are used for various purposes in different events. This place is used to host different kinds of events and shows.
23. Wiener Musikverein
Austria's Wiener Musikverein is considered to be an amazing place to hold an event or show or concert. It is mainly used for the Viennese musical culture. On the other hand, it is known to be the home to city's philharmonic orchestra.
24. Concertgebouw
Concertgebouw is located at Amsterdam in Netherlands. It was opened in 1888 and known to have the best acoustics. This place is Royal Concertgebouw Orchestra's official home. It has organised some great music concerts like Led Zeppelin, The Who, etc.
25. Starlight Theatre
Kansas City's Starlight Theatre is known to be a place for culture and arts. It is a self-producing outdoor theatre. This place had handled some big concerts in the past such as Annie Get Your Gun, Les Miserables, The King and I, etc.
26. Auditorium Parco Della Musica
This place in Rome has a lot of historical significance. This venue features cultural spaces, halls, a striking open-air amphitheatre and luxurious vegetation. It is used for various music concerts.
27. Sultan's Pool
Jerusalem's Sultan's Pool is both visually striking as well as rich in history. Both these reasons make this place the perfect venue for any music concert or other such events.
28. The Meredith Supernatural Amphitheatre
This place is located at Meredith in Australia. The Meredith Music Festival is organised here every year. On the other hand, Golden Plains Music Festival is also celebrated here.
29. The Great Theatre
Turkey's The Great Theatre has a lot of historical significance for all the right reasons. This place is now a UNESCO World Heritage Site which is used for various concerts and events throughout the year.
30. SteelStacks
This famous cultural venue is located in the city of Bethlehem, the second biggest steel manufacturer in the country. It is used for different shows, concerts and events for obvious reasons.
Author Bio: Alise
A crazy fan of rock music who has attended music concerts in different cities around the world. A die-hard fan of Pink Floyd. Music is in my soul. 
The following two tabs change content below.
Akshay Sharma
Hi! I'm Akshay Sharma. I'm a blogger at Imagination Waffle. I love to read and write about Fitness, Health & Lifestyle topics.
Latest posts by Akshay Sharma (see all)