Tips to Remove Dandruff From Your Hair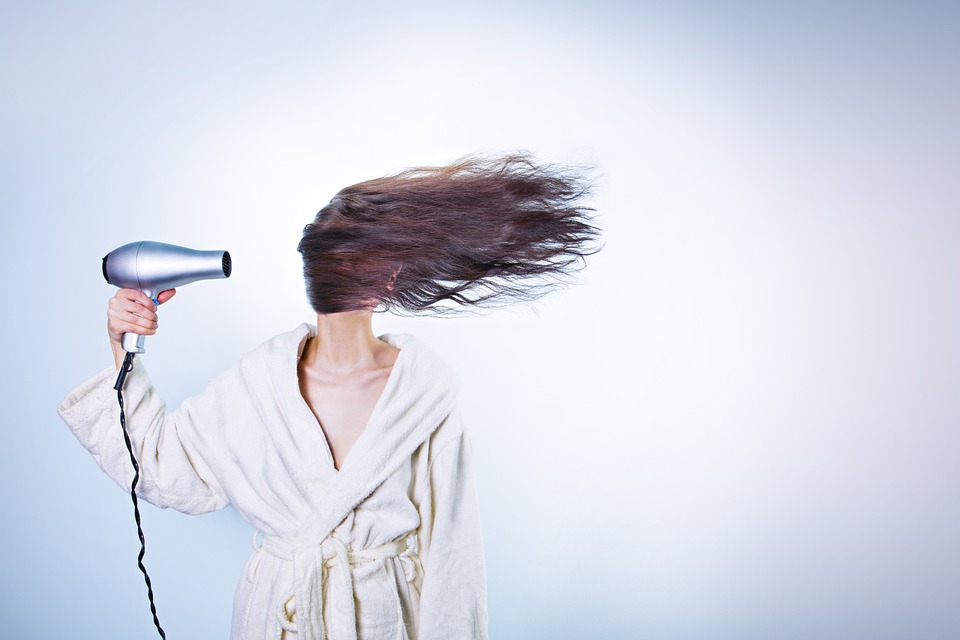 People are worried about hair care, hair protection, hairstyles, and healthy hair and scalp care are ignored until it starts flaking out. Scalp care and its role in healthy hair growth are as equally important as hair care routine. For a bad and weak scalp, there is no question of what your hair will grow up to. Weak strands of hair, itchy scalp, hair fall results because of the poor scalp health.
Dandruff is caused by many factors. It depends on the weather, diet, and hair care routine. Not shampooing your hair results in the accumulation of oils and dead skin cells on your scalp and leads to dandruff formation. If you are shampooing too often, then your scalp will dry and flake out leading to dandruff. 
A dry and flaky scalp is the trademark of the weak scalp and you should attend to it immediately. Stop flaky dead starting on your scalp before more dead cells shed and dandruff become more visible.
Nowadays, people are mostly leaning towards Hair Care Products to eliminate their dandruff problems. Here I will list down eleven natural ways that are proven effective in fighting against dandruff.
Amazing Aloe Vera
Aloe Vera is used to treating sores and psoriasis. It has huge benefits for the skin and hair. Aloe Vera is an effective antibacterial and antifungal that can treat dandruff.  It also has the ability to treat seborrheic dermatitis, reduces itchiness, flakiness, and scaliness.
Aloe Vera is known to reduce dandruff apart from its major skin benefits
Aloe Vera moisturizes your dry skin, reduces irritation by its anti-inflammatory actions, reduces inflammation by enzymes, and also acts as an anti-oxidizing agent to prevent cell damage.
Reduce dandruff and grow your hair healthy by applying Aloe Vera gel regularly. Follow these steps to apply Aloe Vera gel for a healthy and dandruff-free scalp.
Apply the gel on your scalp, beneath your hair.

Let it sit for an hour

Rinse the gel from your scalp using a shampoo
Count on Coconut Oil
Coconut oil has multiple benefits for hair and one of them is reducing dandruff. It moisturizes your hair and the scalp and prevents a dry-flaky scalp. Coconut oil reduces inflammation, psoriasis, and skin diseases that could lead to dandruff.
Coconut oil acts as an antimicrobial agent for hair and scalp care. 
Coconut oil is found to be effective in healing Eczema, a skin condition that causes dandruff. It is also known to have antimicrobial properties that can fight against fungus which causes dandruff. 
Here are the steps to apply Coconut oil to your scalp.
Apply coconut oil on the scalp and your hair

Let it sit for ten to fifteen minutes. It lets the oil penetrate the skin

Rinse the oil from your hair and the scalp

Follow the process regularly: three times a week
Treat with Tea Tree Oil
Tea tree oils are antimicrobial and anti-inflammatory that is effective in fighting against dandruff and seborrheic dermatitis. They also have powerful moisturizing and anti-fungal properties to protect the scalp from dry weather and fungus.
Tea tree oil restricts microbial growth and protects the scalp
Tea tree oil reduces greasiness and itchiness caused by dandruff. It also reduces microbial growth that is harmful to your scalp. A shampoo containing tea tree oil is effective in combating fungus Malassezia and dandruff. 
Attack Dandruff with Apple Cider Vinegar
Apple Cider Vinegar is a natural remedy to remove dandruff and it prevents the growth of dandruff-causing fungus. It stimulates the shedding of dead scalp cells because of its acidic property. Apple Cider Vinegar also restricts the growth of fungus by maintaining pH balance.
Apple Cider Vinegar maintains pH balance of your scalp
Add thirty to fifty milliliters of vinegar in your hair care product (shampoo or hair oil) and apply it to your hair and scalp.
Pungent garlic keeps dandruff away
Simple kitchen foods can be as powerful as treating your hair and scalp just like your hair care product. Applying garlic on a scalp is proven to be effective in reducing dandruff due to its antifungal property. 
Apply the crushed garlic on your scalp
Garlic is promoted as an amazing natural solution for dandruff. Hair Care specialists suggest the utilization of crushed garlic as a dandruff treatment because of its profound energy to combat parasitic and candida compounds. In spite of the fact that the exact reason for dandruff is not known, numerous specialists accept that dandruff is brought about by excess fungus that lives on the scalp. 
Conclusion: Dry and cold weather can lead to the formation of dandruff and your diet plays a vital role in scalp care. The deficiency of certain nutrients and vitamins leads to weak and flaky scalp. These eleven natural ways will make your scalp healthy and dandruff free. Apply and achieve amazing results with these effective tips before dandruff conquers your scalp. If you want a quick fix till you fix these set of problems then you can always rely on Wigs especially the Human Hair Wigs as they look absolutely natural so no one would even know that you are wearing Hair Wigs. Amazing right!
The following two tabs change content below.
Akshay Sharma
Hi! I'm Akshay Sharma. I'm a blogger at Imagination Waffle. I love to read and write about Fitness, Health & Lifestyle topics.
Latest posts by Akshay Sharma (see all)