Rocking Star Wars Birthday Party Theme for Little one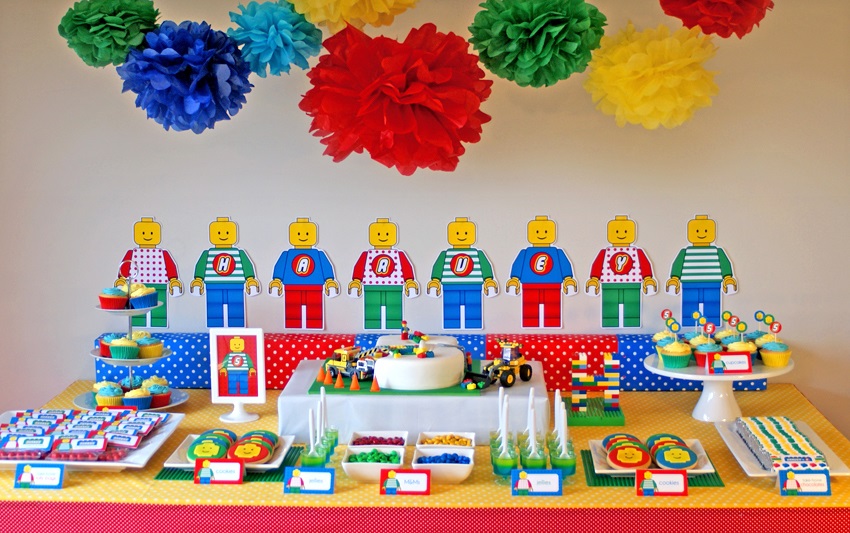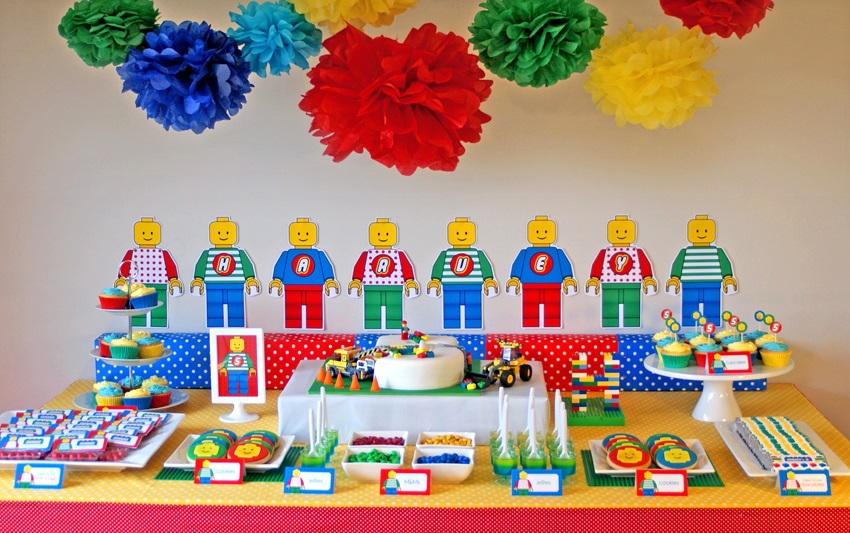 If you want a startling birthday celebration on your kid's birthday, you must go for the star wars birthday party theme. Here you go with the coolest party theme ideas. For your comfort and peace of mind, we have some tips to impress your kid. Your kid is going to love this theme party. For the perfect makeover here are the secrets.
Star Wars Birthday Invitation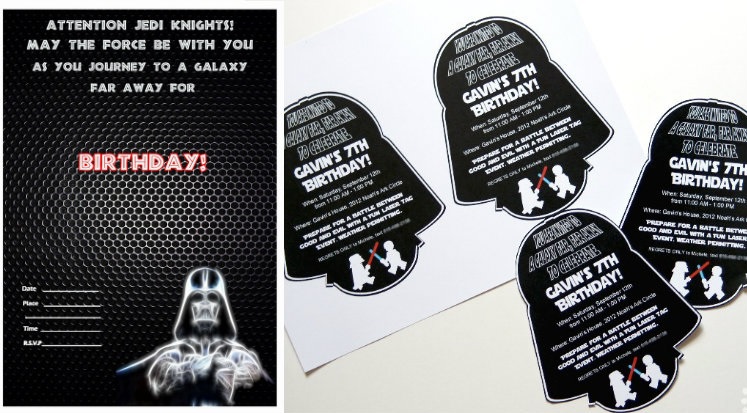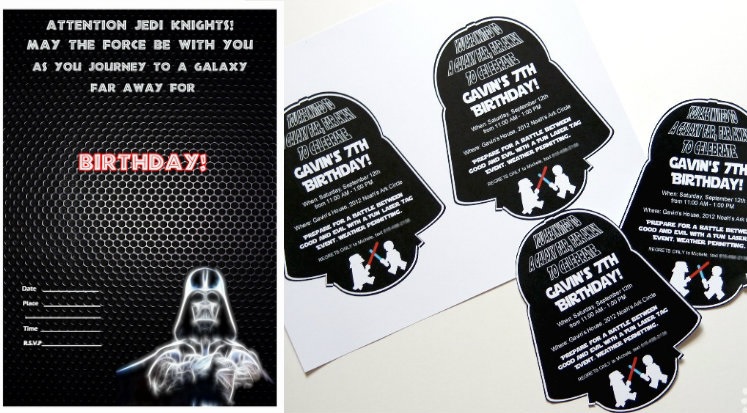 Move on to far more better idea to make the blasting birthday celebration. We will first dive into the invitation. Well inviting guests for theme party must follow the theme in the invitation card. If you are handing the invitation to guests you can attach a printable on lightsabre toy. And make sure you have filled all the details regarding party venue and theme. DIY glittery lightsabre idea is also a great idea to save the money. You can take a help of your child and make this simply using tissue roll or plastic pipe.
If you are sending online invitation there are loads of star wars rebels online. You can personalize your name by uploading your photo and membership too.
Kawali kids design is famous for sending kawali star wars birthday party invitation. You just need to select the design and customize all the details you want to fill in. For your little doll you can get the printing ideas from Princess Leila Party invitations.
Printable Darth Vader Birthday party invitation is also a good one example of inviting guests.
Last but not the least digital service of invitation is also popular nowadays. Mail the invitation to your guest. Once guests will open the mail the invitation will scroll down and finish with John William's theme song.
DIY Décor of Theme Party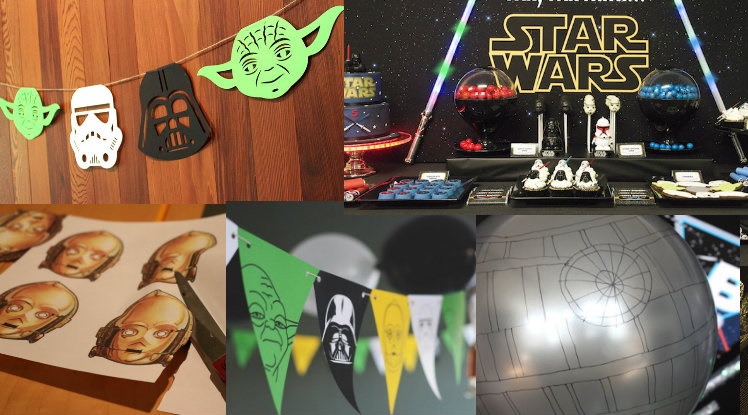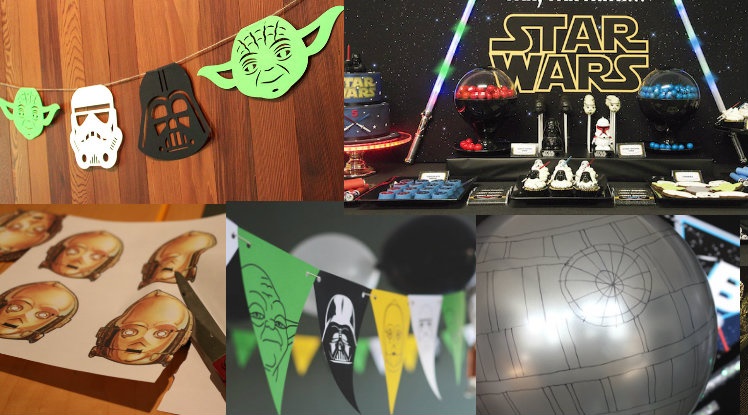 It must be clear and specific decorated in white and black color. Star cake as a centerpiece is a perfect example for this. You can use black color table cloth, white paint splatters to design star.
For the perfect star war backdrop use black color balloon hanged on the ceiling. You can hang it little lower that children could whack them.
You can use couple of light blue, red and yellow lightsabre to add more color into this shimmering celebration. You can use many crafty skills like Star Wars Lightsabre Napkin Rings for saving your money on the extra decoration. How this party can be completed without Death Star Decoration. You can use paper lanterns to make the planet and black tie fighter.
Food and Drink Ideas for Star Wars Theme Party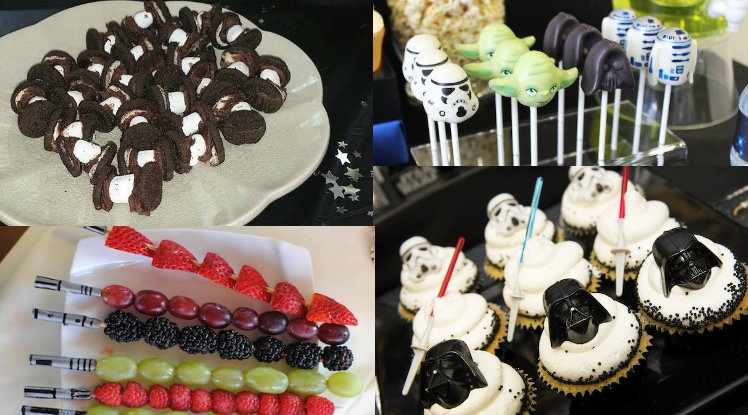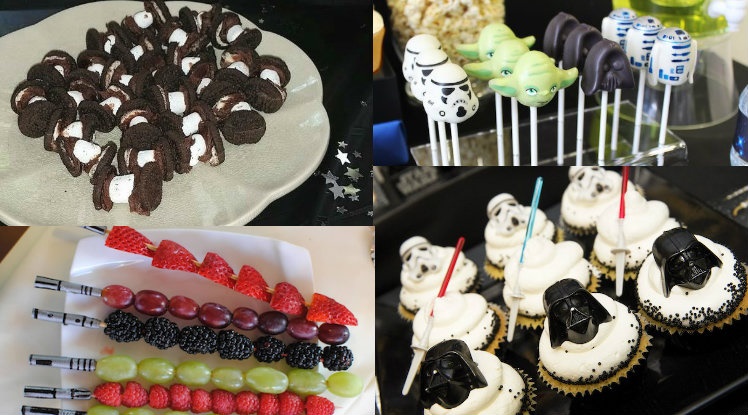 You can make funny food using a theme of the party. Make star wars kabobs using grapes. Make Death Star Watermelon using knife, represent Jedi Juice, X-Wing Biters, and Clone Cakes. There are loads of Star Wars food ideas you can search online.
Star Wars Birthday Party Activities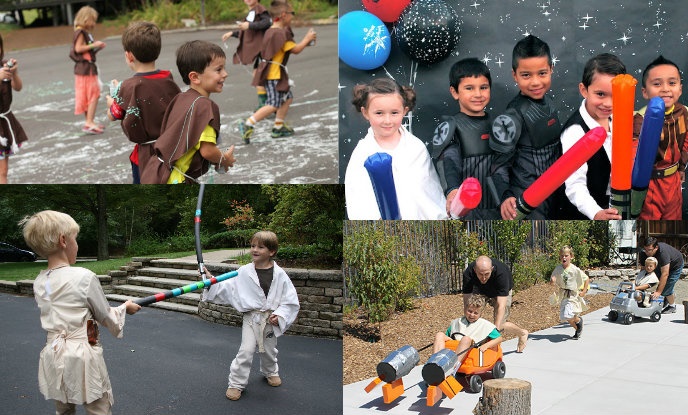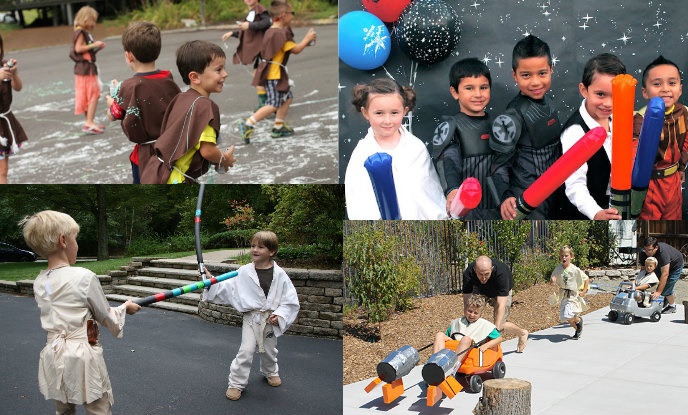 Children would love to play Star Wars activities. You can join them in Jedi training centre using lightsabre. You can design the Jedi star challenging activities for the kids. You can dress up these activities in ground or backyard of home. For home ground game of lightsabre baseball, laser dream challenge in a hallway can be safe enough to play in the hall.
You must final the dress code of this party. If anybody is not dressed in, get the star war masks, Star Wars Id Budges. You will find amazing Star Wars Masks to download and print.
For the craft activities you can challenge the kids to make own light sabers using tissue roll, plastic pipe easily available in the market. Make available of all the crafts and paintings stuffs and let your child burning energy for making their own choice lightsabre.
Star wars Pinata is also a good craft easy to make at home. There is loads of Star Wars Pinata you can buy from store. Get it from the store affix a tin pie plate for representing the circle. Kids will love to whack it and get the candy filled inside.
There are many Star Wars printable pages available in the store. Arrange the colors and involve the kids to paint the whole picture.
Star Wars Birthday Party Favors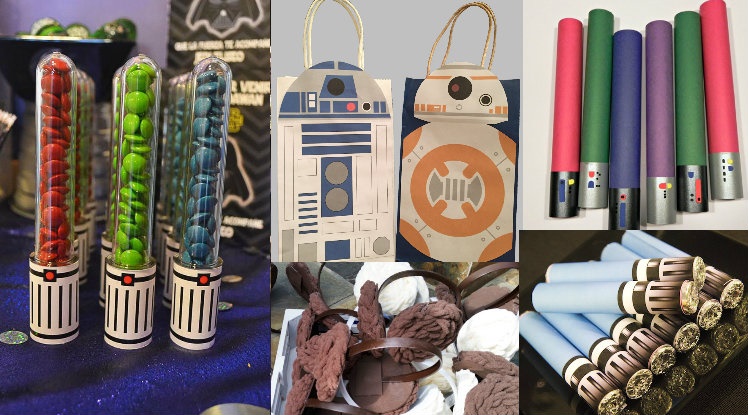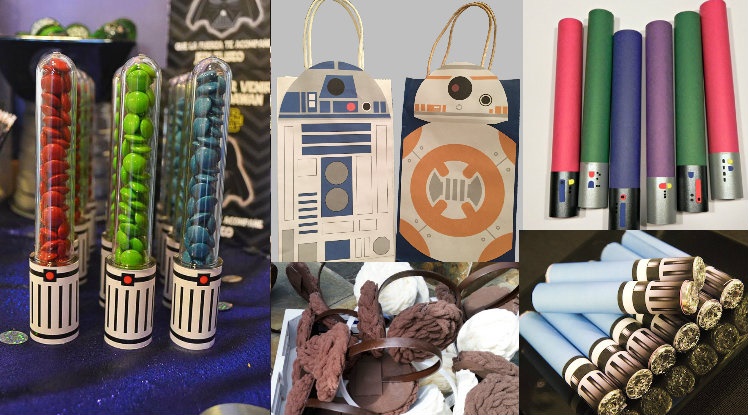 There are lots of ideas you can share to make the party favors. You can use many ideas for making amazing lightsabre at home. You can get the online details of how to make DIY Star Wars Lightsabers from coloring books. This is a worthy plan to get the kids busy in making beautiful craft.
You can make Star War Soaps, candy tube lightsaber filled with sixlets, lightsabre pretzels treats, Star Was Favor Bags to favor this celebration. These are all the party favors you can personalize with the name and character you want to print.
It depends on you how much time you can spend for the activities and favors. Here are the interesting ideas to plan the Star Wars Party and Great gifts ideas. We assure you the guaranteed smiles on your kid's face, once you reveal theme party idea against them.
Related Post :
Birthday Party Themes for Kids
Author Bio:
Lauren Johnson is a creative writer by passion and marketing professional by profession – a tech-savvy who is currently associated with Giftblooms, an Online Gift Store.  For over 10 years she's been working with ecommerce agencies to gain more revenue and better sales. She holds relevant industry experience and writes about Fashion, Lifestyle and Food-Beverages.
The following two tabs change content below.
Akshay Sharma
Hi! I'm Akshay Sharma. I'm a blogger at Imagination Waffle. I love to read and write about Fitness, Health & Lifestyle topics.
Latest posts by Akshay Sharma (see all)