Moving to New York? Don't Make These Five Common Mistakes.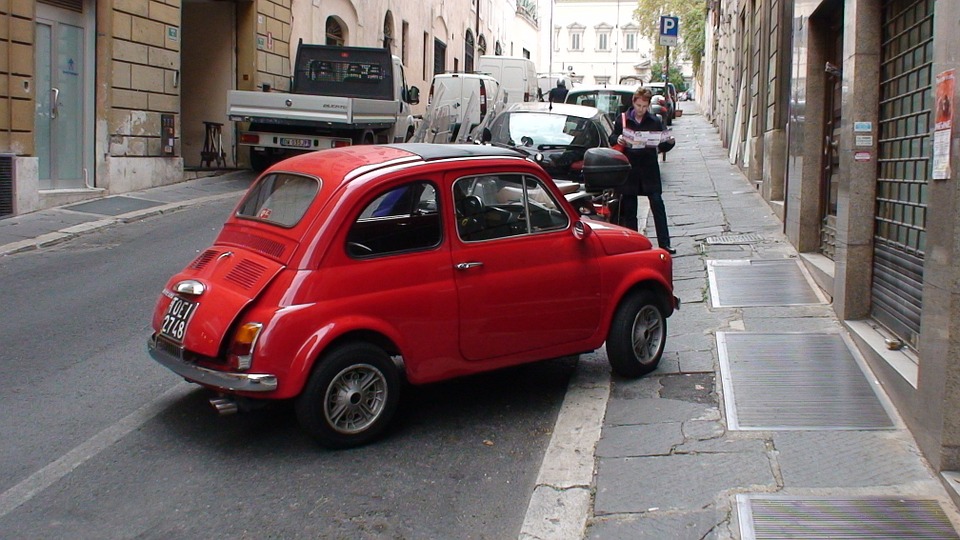 Is your NYC dream about to come true, moving to the city that never sleeps, eh?
I'm sure you've got a lot of 'oh that's so great! The best time of your life is about to start' and ' Are you stupid?' Don't let these second-hand experiences play with your head.
Moving to a new city, NY or any other is a big step!
Clear your mind and go in with open arms, it'll hug you back. Or punch you in the face ha-ha. Read on if you don't want the latter to happen, I've written out my secret to surviving this city.
#1 Apartment hunting.
No matter how good you are with persuading people, luring them into agreeing with you, your skills will be of no use here. The answer to all the above efforts you make to save pennies will be "that's all we got, take it or leave it."
Here people will believe it's acceptable to trick you into living in a windowless one bedroom for a whopping $3300/ month. Zumper, Pad mapper, and Craigslist are apps that'll help you out, and you can avoid broker fees and do your research. When you're going through options, adjust the tabs when searching as they are default set to include sublets and rooms, to not inflate search results increasing confusion.
Also, don't disregard listings with no pictures these sometimes turn out to be Golden deals!
Consider shared living option to save money because this city is expensive. You can't get a decent place all by your own unless you're making thousands of dollars a month.
#2: Commuting around the city
You have plenty of options available to move around. Getting your car to NY is a straight NO! You'll end up giving away all your savings to pay for its parking. Plus there is a considerable traffic situation here so even if you are ready to burn the dollars for a parking spot, the car will remain a pain in your ass. Other options are much more affordable and workable.

The Public transit in New York is excellent! Well, it might take time to get the hang of it, I'd suggest investing in an attractive and well-illustrated map of the city. Don't just rush to get on the train, spend time figuring out where it's headed to if it's the right one… or regret later when you're miles from where you need to be.
Some important thing to keep in mind
Don't make eye contact with strangers; it's called moving into personal space here. Someone with a cute dog can be an exception, and you may go all gaga in that case.

Understand the difference between express and local trains

Get an unlimited metro card and thank us later.

Check with your company if they offer domestic commuter benefits to travel tax-free.
Don't consider walking to everywhere you need to be as it'll leave you with sore feet which isn't worth saving a few bucks. It takes a while to get around the city so kindly use the public transport. Although you might feel that walking and discovering your neighborhood is a great idea but save it for later. What's the hurry, you're here for a long time. The city is addicting and won't let you leave.
#3: Don't over pack!
Luckily if you've found and have fulfilled all the requirements for being qualified as a tenant, and have made the security deposits, you will be all set to move. The next mistake you will want to avoid is getting stuck with boxes full or the old stuff that you can't fit in your new small home sweet home. It's a fact, housing here is compact and congested compared to most cities in the world. Pro-tip thinks 2-3 times before adding something to your "Things to take with me to NY."
Just bring the essentials for starters- you can always buy later. Donate or sell out all the other items left; one can still use the extra cash.
#4: Finding the perfect movers
I think this is probably the most critical mistake to avoid! New York isn't the city to try-out newbies, inexperienced movers off websites or test your Skills with unfamiliar rented trucks. Spend extra bucks and hire a reliable local mover, who are familiar with the city and has expertise in moving large items through tight spaces, dealing parking issues and getting things done quickly.
Once you've cleared all the other stages of moving and are in the apartment waiting for your belongings to come in, make sure you set a time slot with your building authority for the elevator to take the things up and down. Make sure you're the only one moving in on that day, to avoid mix up of belongings plus to wrap up things quick.
Avoid the whole moving in/out situation in winters if possible as gets darn cold here!
#5 Budgeting is key
Once you're there, you will realize that the dollars are flying out of your wallet. The entire move thing is also costly, so chances are you are already working on a tight budget. A few rules to follow to avoid budget crises are listed below (Notes from my personal experience)
Ditch the plastic cards and use cash. When you hand out money from the wallet and have a fair idea of what's left, you tend to reduce unnecessary expenditure.

Write down daily transactions

Plan expensive purchases example buying a new sofa, getting the walls painted, etc.
That's all folks! These are just some basics to keep in mind. Do thorough research and plan everything out beforehand.
Real talk, you have to have the $1 pizza it's the real savior for when you're drunk late at night or are broke in the last week of the month.
Come, fall in love with NYC.
Author Bio: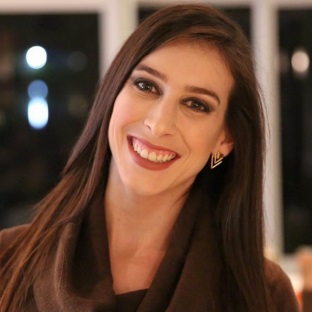 Jenny Harrison is a passionate technology and lifestyle blogger. She loves to get engaged with the readers who are seeking for home, lifestyle and tech related information on the internet. She is a featured blogger at various high authority blogs and magazines in which she shared her research and experience with the vast online community. Currently associated with 'All Around Moving Services Company, Inc.' Specializes in arranging and assembling services of professional and skilled local movers locally in New York City as well as areas in New Jersey, Connecticut and the Miami Dale area in South Florida for their blog operations. Follow her on twitter @MJennyHarrison for more updates.
The following two tabs change content below.
Akshay Sharma
Hi! I'm Akshay Sharma. I'm a blogger at Imagination Waffle. I love to read and write about Fitness, Health & Lifestyle topics.
Latest posts by Akshay Sharma (see all)